Top Canadian Cannabis Stocks In October
Are you searching for the best marijuana stocks when the market drops? One way cannabis investors are taking advantage of the current growth in the cannabis sector is by trading cannabis penny stocks. Any stock that trades for less than $5 is referred to as a penny stock for the convenience of those who are unsure. For short-term investors, these marijuana enterprises, which are infamous for their tremendous volatility in the current market environment, could yield big gains.
The cannabis market is expected to grow by more than double during the following five years. In general, the international cannabis market is one sector that will expand considerably. These days, a large number of businesses have established themselves across several industries and are growing internationally.
As the market declined, the cannabis sector hit new lows. Under the circumstances, this might offer marijuana investors a further opportunity to purchase premium companies at cheaper trading prices. Let's take a look at two of the top marijuana stocks that have declined this month as we move through October.
[Read More] Here's Why These Marijuana Stocks Should Be On Watch
Best Canadian Penny Stocks For October Watchlist
Cronos Group Inc. (NASDAQ: CRON)
SNDL Inc. (NASDAQ: SNDL)
Cronos Group Inc.
One of the largest cannabis distributors in the world, Cronos Group Inc., has operations on five continents. In general, consumers in Canada have only had good things to say about the cannabis brand Cronos. The $110.4 million that Cronos spent for a 10.5 percent share in PharmaCann was also disclosed. Among other reasons, the transaction will be affected by the US government's legalization of cannabis. Along with its 23 dispensary locations, the transaction would also include PharmaCann's six manufacturing facilities. The business introduced a brand-new line of cannabis candy earlier this year in two flavors. According to a survey, these unique treats are undoubtedly loved by adult consumers. The business and Geocann teamed together in June to use the VESIsorb delivery technology for quicker absorption.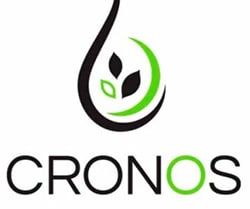 On August 9, the business reported its results for the second quarter of 2022. In comparison to the prior year, the company's overall net income climbed by 48% to $23.1 million. The second quarter of 2022 saw a $19.9 million increase in gross profit to $4.1 million. The absence of inventory write-downs during the current quarter was the primary factor contributing to the improvement year over year. In the second quarter of 2022, a $31.0 million increase pushed adjusted EBITDA to $(18.8) million. Israel's net sales for the second quarter of 2017 climbed by 212% to $7.2 million.
CRON Stock Performance
On October 10th CRON stock closed at $2.75, with a 52-week price range of $2.57-$6.79. CRON stock has a 12-month consensus forecast price target of $3.57 per share, according to CNN Business analysts. This projection represents a 29.33% increase over the stock's most recent trading price of $2.75.
[Read More] Top Marijuana Stocks With Significant Gains In October 2022
Sundial Growers Inc.
Cannabis for adult use is grown and distributed in Canada by Sundial Growers Inc. Presently, the business produces and markets inhalable goods like flower, pre-rolls, and vapes. Under the Top Leaf brand, Sundial has introduced the first Canadian Caviar cone. The Forbidden Lemon Caviar Cones will be the first caviar cone product to reach the Canadian market, according to the business. Sundial's specialized innovation pipeline for premium inhalables in the Canadian cannabis market has grown as a result of this information. Sundial acquired Alcanna, the largest privately held booze store in Canada. The business has been setting itself up to potentially create significant volumes in the future. With 354 retail locations, Sundial is actually Canada's largest distributor of alcohol and marijuana.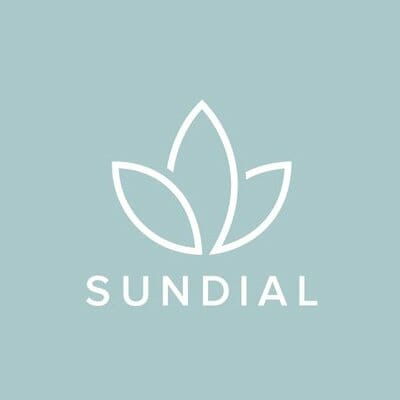 Sundial announced its financial and operational achievements for the second quarter of 2022, including record net sales of $223.7 million, up 2,344% from the second quarter of 2021's $9.2 million. A gross margin rise of 1,627% to $43.1 million in Q2 2022, which set a record since the company's establishment, replaced SNDL's second-quarter loss of $2.8 million in 2021. From the second quarter of 2021 to the second quarter of 2022, the company's net loss climbed by 41% to $74.0 million. Sundial and IM Cannabis have finished the first international shipment of premium dry flower from Canada to Israel.
SNDL Stock Performance
SNDL stock closed at $2.09 on October 10th down 23.72% in the past month of trading. The stock has a 52-week price range of $2.07-$9.60 and is down 63.86% year to date. According to analysts at CNN Business SNDL stock has a 12-month consensus price target of $3.69 per share. In this case, this would represent an increase of 76.89% from its last trading price of $2.09.
[Read More] Investing In Marijuana Stocks Right Now? 4 Cannabis ETFs For Long Term
Taking Advantage Of Current Volatility In Penny Pot Stocks
Examining a company's financials and press releases can be quite helpful when trying to identify the businesses with the most potential. An organization needs to be thoroughly examined before choosing a position. Your investing profits may increase as you become more proficient at using technical indicators and chart patterns. In general, short-term traders may profit from them given the nature of the market and the cannabis industry's rapid local and international expansion. It might be helpful for you to become familiar with a variety of trading tactics in this market environment. The following stocks are among the top marijuana penny stocks you should consider adding to your watchlist for October 2022.
---
MAPH Enterprises, LLC | (305) 414-0128 | 1501 Venera Ave, Coral Gables, FL 33146 | new@marijuanastocks.com