Top Marijuana Stocks To Buy Before Thanksgiving
As we get closer to the new year many marijuana stock investors are focused on the future. 2024 comes with great promise for the cannabis industry. Not just with the ongoing battle with federal reform but as an industry. Some feel there need to be more reasons to invest in marijuana stocks. Especially with a lack of upward trading moments and large amounts of volatility.
Yet more companies have been working on new projects and business deals. In 2023 more cannabis companies have joined forces through strategic partnerships. This is what some investors are keeping an eye on as well as other market catalysts. At times when companies can provide a new product or service that helps the industry it can lead to better market momentum. Right now there are not many categories that investors see that encourage them to find marijuana stocks to buy.
However, with high hopes for the future, any chance of a buying opportunity will be had by investors. As investors prepare for 2024 the outlook is to see the industry as a whole develop further. Make sure you do your research and create a game plan that allows you the best odds at taking profits. Below are several marijuana stocks to watch for better trading this holiday season.
Marijuana Stocks To Watch Today
Greenlane Holdings, Inc. (OTC:GNLN)
Trulieve Cannabis Corp. (OTC:TCNNF)
Planet 13 Holdings Inc. (OTC:PLNH)
Greenlane Holdings, Inc.
Greenlane Holdings, Inc. develops and distributes cannabis accessories, vape solutions, and lifestyle products in the United States, Canada, and Europe. It operates in two segments, Consumer Goods and Industrial Goods. In recent news, the company announced the launch of a new dry herb vaporizer from EYCE.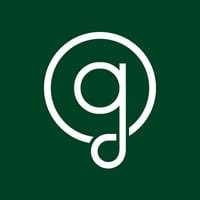 The PV1, the first vaporizer device from Eyce is engineered with a rotating mouthpiece, a glass-coated alumina ceramic heat chamber, and a stainless-steel airflow path. The PV1 delivers smooth vapor while offering the same portability and durability that the Eyce consumer knows and loves. Eyce takes classic smoking styles and elevates them with ultrafunctional designs.
Words From The Company
"We're thrilled about the evolution and expansion of the Eyce brand, which aligns seamlessly with our foray into the vaporizer space, the largest and most prominent accessory category. What makes this more compelling is Greenlane's possession of patented vape technology, a crucial factor positioning us for success in this venture," said CEO Craig Snyder.
[Read More] Cannabis Bulls: Top US Marijuana Stocks Blaze a Trail with Strong Weekly Gains
Trulieve Cannabis Corp.
Trulieve Cannabis Corp. together with its subsidiaries, operates as a medical cannabis company. The company cultivates and produces products in-house and distributes its products to Trulieve branded stores (dispensaries) in Florida.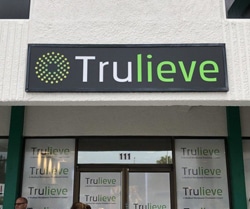 As well as through home delivery. Recently the company reported its Q3 2023 financial results.
Q3 2023 Financial and Operational Highlights
Revenue of $275 million, with 96% of revenue from retail sales.
Achieved GAAP gross margin of 52%, with gross profit of $143 million.
SG&A expenses lowered by $2 million sequentially to $94 million.
Reported net loss of $25 million. Adjusted net loss of $15 million* excludes non-recurring charges, disposals and discontinued operations.
Achieved EBITDA of $74 million*, or 27% of revenue and adjusted EBITDA of $78 million*, or 28% of revenue.
Purchased $57 million face value senior secured 2026 notes for USD $47.6 million in September, which represents a 16.5% discount to par, plus accrued interest.
[Read More] The Best 3 Marijuana Stocks To Watch For Better Trading In 2024
Planet 13 Holdings Inc.
Planet 13 Holdings Inc. an integrated cannabis company, engages in the cultivation, production, distribution, and marketing of cannabis and cannabis-infused products for medical and retail cannabis markets in Nevada, the United States.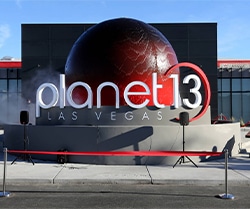 Back on November 8th, the company released its Q3 2023 financial earnings.
Financial Highlights – Q3 – 2023
Revenue was $24.8 million as compared to $25.6 million, a decrease of 3.3%.
Gross profit was $11.1 million or 44.7% as compared to $10.6 million or 41.2%.
Total expenses were $55.1 million as compared to $15.0 million, an increase of 268.4%.
Net loss of $46.0 million as compared to a net loss of $6.3 million.
Adjusted EBITDA of $0.2 million as compared to Adjusted EBITDA of $0.5 million.
---
MAPH Enterprises, LLC | (305) 414-0128 | 1501 Venera Ave, Coral Gables, FL 33146 | new@marijuanastocks.com