Week of Wins: Double-Digit Surge in Value for Leading US Marijuana Stocks
As the landscape of the United States cannabis industry continues to evolve, investors are closely eyeing top marijuana stocks that are currently in the spotlight for their earnings reports. With the gradual legalization of marijuana in various states, these financial updates provide valuable insights into the sector's growth potential. The burgeoning market is fueled by increasing public acceptance and changing regulations, paving the way for cannabis companies to expand their operations and revenue streams.
In the short term, investors anticipate market fluctuations influenced by earnings announcements, regulatory shifts, and industry trends. Simultaneously, the long-term outlook remains optimistic, with projections indicating sustained growth as the industry establishes itself as a significant player in the U.S. economy. As traders navigate the complexities of the market in 2023, carefully considering both short-term volatility and long-term growth potential is key when evaluating the top marijuana stocks for strategic investment decisions.
[Read More] Green Harvest Prospects: Top Marijuana Penny Stocks to Watch in November 2023
Rolling in Profits: The Top US Marijuana Stocks that Soared Last Week
Ayr Wellness Inc. (OTC: AYRWF)
Jushi Holdings Inc. (OTC: JUSHF)
Verano Holdings Corp. (OTC: VRNOF)
Ayr Wellness Inc.
Ayr Wellness Inc. is a well-known cannabis company in Florida. Florida is home to sixty-one of the company's seventy marijuana-related businesses. The business bought Herbal Remedies Dispensaries, LLC, to grow into Illinois. The usage of marijuana by adults may make businesses in Ayr, Massachusetts, more desirable. The company has opened its sixth linked dispensary in Pennsylvania. Ayr intended to begin building its 86,000-square-foot processing and growing facility in December if Arizonan regulators approve. In 2022, the corporation invested significantly in the beverage industry when it purchased Levia Cannabis Infused Seltzer. The company will release its third quarter 2023 results on November 16th before the market opens.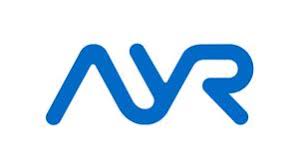 Ayr Q2 2023 Highlights
In its press release for the second quarter of 2023, AYR disclosed several noteworthy points. The company's revenue increased significantly over the previous year by 18% to $116.7 million. This rise highlights the company's fundamental financial health as it does not include income from ceased businesses.
In addition, with record-breaking adjusted EBITDA (Earnings Before Interest, Taxes, Depreciation, and Amortization) of $29.4 million, AYR reached a noteworthy milestone. This number shows a remarkable 78% growth over the previous year and a 12% increase in a row. The adjusted EBITDA margin, which was a strong 25%, is also remarkable.
The company's GAAP (Generally Accepted Accounting Principles) Loss from Operations significantly improved, indicating positive financial performance. This loss was impressively decreased by 81% year over year, and it improved by 79% sequentially. The GAAP Loss from activities came to $(4.5) million after discontinued activities were removed from the equation.
As it looks to the future, AYR is still dedicated to safeguarding its financial stability and aspires to long-term, profitable growth in every market it serves. The business anticipates an increase in both sales and adjusted EBITDA for the second half of 2023 and 2024. Additionally, they want to produce positive GAAP cash flow from operations for 2023.
AYRWF Stock Performance
AYRWF stock closed on November 10th     at $1.6989, up 34.83% in the last five days of trading. In this case, the stock has a 52-week price range of $0.5660-$3.44 and is up 41.58% year to date.
[Read More] Cannabis Investing Today: 3 Top Marijuana Stocks To Keep An Eye On 2024
Jushi Holdings Inc.
American hemp and cannabis company Jushi Holdings Inc. is expanding its market share in both the medical and recreational marijuana sectors. The company's main goal is to supply the US market with branded cannabis and items derived from hemp. Jushi owns and operates 34 dispensaries nationwide that employ the BEYOND/HELLO brand. Additionally, Jushi has 31 retail licenses across the country, and its leading national cannabis dispensary brand, Beyond/Hello, is growing both online and offline. The company was able to extend its vertically integrated operations into Nevada by purchasing NuLeaf Inc. in April. The company will release its third quarter 2023 results on November 14 after the market close.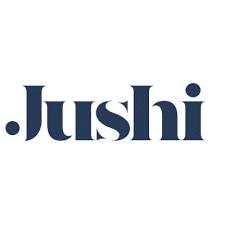 Second Quarter 2023 Financial Highlights
The corporation released key financial results for the quarter in a news release. Their income for the time was $66.4 million, as shown in their total revenue.
The remarkable increase in gross profit margin, which was 46.0%, is especially noteworthy. In contrast, it was 36.7% during the same quarter last year (Q2 2022) and 42.9% during the prior quarter (Q1 2023). The company's increasing productivity and profitability are reflected in this significant increase in the gross profit margin.
However, during this quarter, the business suffered a $14.0 million net loss. The net gain of $12.1 million in the second quarter of 2022 (Q2 2022) and the net loss of $12.4 million in the first quarter of 2023 (Q1 2023) represent a substantial change from each other. The volatility of net earnings demonstrates how volatile the corporate climate is.
Positively, the business generated $12.6 million in adjusted EBITDA1. Compared to last year's period, this is a noteworthy improvement of $12.1 million and a sequential gain of $5.0 million. When it comes to earnings before depreciation, taxes, interest, and amortization, this shows a solid financial performance.
The press release also disclosed the company's financial position, indicating they held cash, cash equivalents, and restricted cash amounting to $32.1 million at the end of the quarter. This suggests they have a robust financial foundation to support their operations and investments.
In summary, the company posted revenue of $66.4 million for the quarter and experienced a substantial increase in gross profit margin. However, they reported a net loss of $14.0 million, a deviation from their past financial performance. On the positive side, their adjusted EBITDA reached $12.6 million, showcasing solid earnings. Additionally, their financial stability is underlined by their cash and cash equivalents of $32.1 million. These financial results provide a snapshot of the company's performance for the quarter.
JUSHF Stock Performance
JUSHF stock closed at $0.7723 on November 10th, up 60.22% in the last five days of trading.  In this case, the stock has a 52-week price range of $0.350-$2.34 and is up 1.35% year to date.
[Read More] Budding Profits: Top Ancillary Cannabis Stocks to Watch This November
Verano Holdings Corp.
Verano Holdings Corp. is a multi-state, vertically integrated cannabis company headquartered in the United States. The company sells its upscale cannabis products under a variety of brand names. Verano operates in 13 states, 129 dispensaries, and 14 production and processing facilities. Despite this, the company is well-known in Florida and operates 63 locations there. Zen LeafTM and MÜVTM, two of the company's retail brands, run dispensaries serving medicinal and recreational users.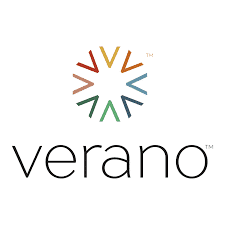 Third Quarter 2023 Financial Highlights
Revenue of $240 million increased 5% year-over-year and increased 3% versus the prior quarter.
Introducing state-level revenue to be reported on a recurring basis.
Gross profit of $133 million or 55% of revenue.
SG&A expense of $86 million or 36% of revenue.
Net loss of $(18) million.
Adjusted EBITDA2 of $89 million or 37% of revenue.
Net cash provided by operating activities of $37 million.
Capital expenditures of $10 million.
Free cash flow of $27 million.
2023 Guidance
The Company raises its free cash flow guidance for the year to $72-76 million, up from $65-75 million, and lowers its capital expenditures guidance to $30-37 million, down from $35-50 million.
VRNOF Stock Performance
VRNOF shares closed at $4.4556 on November 10th, up 25.16% in the past five days of trading. In this case, the stock has a 52-week price range of $2.53-$6.08 and is up 42.81% year to date.
Investing Wins as Top US Marijuana Stocks Post Strong Returns
Overall, the leading US marijuana stocks have recently seen double-digit growth, which highlights how profitable and dynamic the cannabis sector is. Investors are seeing a paradigm shift as the regulatory and legal environments keep changing, creating a favorable atmosphere for substantial financial growth in the industry. Due to their proven resiliency and upward trajectory, these stocks are tempting for investors looking to take advantage of possibilities in the rapidly growing financial industry. They also reflect the growing acceptance and normality of cannabis-related companies.
As the market landscape transforms, investors must remain vigilant, staying attuned to short-term fluctuations and the broader, long-term trends that shape the cannabis sector. The impressive gains seen in the past week signal immediate profitability and contribute to the overall narrative of a flourishing industry with considerable potential for sustained growth. As stakeholders navigate the complexities of the US marijuana market, strategic insights and a nuanced understanding of the evolving regulatory environment will be paramount for maximizing returns in this high-growth sector.
---
MAPH Enterprises, LLC | (305) 414-0128 | 1501 Venera Ave, Coral Gables, FL 33146 | new@marijuanastocks.com