November's Top Ancillary Cannabis Stocks
In the ever-evolving landscape of the cannabis market, ancillary marijuana stocks have emerged as hidden gems, often overshadowed by the spotlight on direct cultivators. In general, these ancillary companies, supplying various accessories and services to the cannabis industry, play a crucial role in its expansion. From cutting-edge vaporizers to innovative packaging solutions, these stocks offer investors a unique entry point into the cannabis boom.
As the global cannabis industry continues its upward trajectory, with a projected compound annual growth rate of over 20%, savvy investors focus on the broader spectrum of cannabis-related opportunities. Short-term traders eye the volatility of this market, employing technical analysis and meticulous risk management for optimal results. Navigating the highs and lows, both in stock prices and regulatory shifts, becomes paramount for those seeking to capitalize on the dynamic nature of the global cannabis sector and top ancillary cannabis stocks.
[Read More] Top Marijuana Stocks For Cannabis Investors 2024
Top Ancillary Cannabis Stocks for November 2023
Greenlane Holdings, Inc. (NASDAQ: GNLN)
High Tide Inc. (NASDAQ: HITI)
IM Cannabis Corp. (NASDAQ: IMCC)
Greenlane Holdings, Inc.
Greenlane Holdings, Inc. is an American corporation that specializes in cannabis accessories. In general, some of the popular products available in the US and other countries are high-quality vaporizers, kid-proof packaging, and accessories for cannabis. Greenlane products are currently available in over 11,000 stores globally. Moreover, the successful merger of Greenlane and KushCo Holdings, Inc. occurred in 2021. The business purchased DaVinci, a well-known creator and producer of pricey portable vaporizers.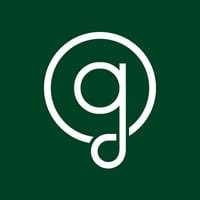 Q2 2023 Highlights
In Q2 2023, revenue declined to $19.6 million, down from $24.0 million in Q1 2023. Operating expenses also decreased by $0.9 million or 6.2% compared to the previous quarter.
Despite these reductions, the net loss attributed to Greenlane Holdings, Inc. for Q2 2023 was $10.5 million, slightly higher than the $10.2 million in Q1 2023, with a basic and diluted net loss of $6.56 per share. However, the company did report an improvement in Adjusted EBITDA loss, which stood at $5.8 million in Q2 2023, down from a loss of $6.8 million in Q1 2023.
The company introduced 21 new products in the year, including the ORAFLEX line with the Rig, Groove products, Groove glass, Groove Micro Rigs, Limited-Edition Spoon Pipe, MIQRO-C line with new color options, and the ARTIQ, a well-received DaVinci premium portable vaporizer.
GNLN Stock Performance
GNLN stock closed at $0.54 on November 8th, down 9.62% in the past month of trading. In this case, the stock has a 52-week price range of $0.51-$6.00 and is down 81.22% year to date.
[Read More] Top Canadian Cannabis Stocks For Q4 2023
High Tide Inc.
High Tide Inc. is a cannabis shop that produces and markets products made from the plant. The company's portfolio includes a well-known Canadian cannabis brand and a respectable foreign manufacturer and distributor of state-of-the-art smoking accessories. In addition, the organization's primary aim was to gain dominance in the internet accessories supply sector. The High Tide brand is presently available in 127 shops in Canada. Blessed CBD's main market is the UK; in October 2021, High Tide bought the company. The company surpassed all competitors and gained top in Alberta by launching its 66th retail cannabis outlet. High Tide said this was the company's largest acquisition to date.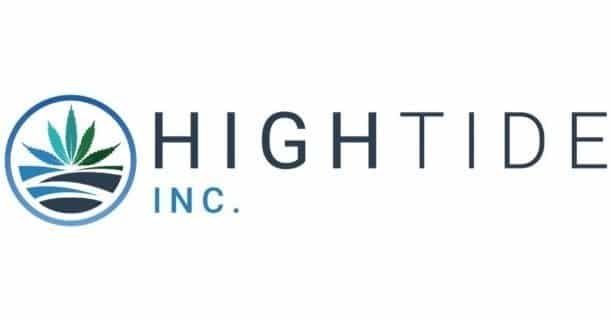 Third Fiscal Quarter 2023 – Financial Highlights
The company reported impressive financial results in the third fiscal quarter of 2023, indicating strong growth and improved financial health. Revenue for the quarter reached $124.4 million, representing a significant year-over-year increase of 30% and a sequential increase of 5%. The growth was driven by the continued momentum of the company's discount club model and cost control measures, resulting in substantial increases in same-store sales. Also, this revenue growth was accompanied by a notable increase in gross profit, which reached $34.6 million, marking a year-over-year increase of 34% and a sequential increase of 10%. Overall, the company maintained a consistent gross profit margin of 28%, and its brick-and-mortar stores demonstrated improved gross margins, which are noteworthy accomplishments.
The company's financial performance was further underscored by robust adjusted EBITDA, which surged to $10.2 million in the third fiscal quarter of 2023, representing a remarkable 140% year-over-year increase and a 55% sequential increase. The company's prudent cost-saving measures led to lower general and administrative expenses as a percentage of revenue and improved percentages in salaries, wages, and benefits. Additionally, the company's innovative approach, including the rollout of its cannabis paid loyalty program and the growth of its Cabanalytics business data platform, contributed to its overall growth. Although there was a reported net loss in the quarter, the company significantly improved its cash position, ending with $25.7 million, a 40% year-over-year increase, without external funding, demonstrating a sound financial position and substantial potential for future growth.
HITI Stock Performance
The shares of HITI finished at $1.38 on November 8th, down 16.36% in the last month of trading. In this case, the stock is trading in a 52-week price range of $1.0340 to $2.30, down 10.39% year to date.
[Read More] 3 Marijuana Stocks To Start The New Week
IM Cannabis Corp.
IMC is a leader in the medical and recreational cannabis industries, operating in Germany, Canada, and Israel. In addition, the company claims that the Israeli medical cannabis market has profited from the IMC brand as it has reached a significant turning point. The range of medical marijuana products offered by IMC is expanding. Adjupharm, a German-based distributor of medicinal cannabis with EU-GMP certification, represents the company throughout Europe. Also, the business has overstated its intentions to construct a state-of-the-art logistics hub in Germany. With the help of this facility, Adjupharm will be able to optimize its supply chain in the future by repackaging cannabis in large numbers.

Q2 2023 Financial Highlights
Revenues stayed stable with a 4% year-over-year increase to $13.2 million
40% increase in Gross Margin
83% decrease in Non-IFRS Adjusted EBITDA Loss
33% decrease in operating expenses, a 20% decrease compared to Q1, 2023
IMCC Stock Performance
IMCC stock closed at $0.4530 on November 8th, down 32.38% in the past month of trading. In this case, the stock has a 52-week price range of $0.44-$4.20 and is down 53.53% year to date.
In the dynamic realm of cannabis stocks, the ancillary sector stands as a resilient force, driving innovation and diversification. In general, as investors ride the waves of global cannabis growth, strategic analysis and risk management become indispensable tools for unlocking the full potential of this burgeoning market. Whether navigating the nuances of short-term trading or embracing a long-term investment perspective, recognizing the pivotal role played by ancillary cannabis stocks is key to staying ahead in this flourishing industry. The future of cannabis investments is not merely about cultivation but also about the myriad businesses shaping the backbone of an industry poised for remarkable expansion.
---
MAPH Enterprises, LLC | (305) 414-0128 | 1501 Venera Ave, Coral Gables, FL 33146 | new@marijuanastocks.com