Ancillary Cannabis Stocks with Potential in November
The cannabis industry and top marijuana stocks have been on an impressive growth trajectory in recent years, with legalization efforts sweeping across various regions. As this sector continues to flourish, investors are eyeing opportunities beyond the plant itself. Ancillary cannabis stocks, particularly in the hydroponic and agricultural sectors, have gained significant attention. These companies provide essential support and infrastructure for cannabis cultivation, making them a compelling choice for those seeking exposure to the industry's promising future.
According to market analysts, the global cannabis market is projected to reach a staggering $97.35 billion by 2027, driven by increasing legalization and growing consumer demand. For investors looking to navigate this dynamic market, technical analysis offers a valuable tool. By examining historical price patterns and market data, traders can make informed decisions, capitalizing on opportunities in the ancillary cannabis stock sector. In this article, we will delve into some of the top ancillary cannabis stocks and explore how technical analysis can be applied to navigate this burgeoning market.
[Read More] Cannabis Investing 2024: Top Marijuana Stocks For You
Watchlist: Best Ancillary Cannabis Stocks for November 2023
GrowGeneration Corp.
GrowGen is the proprietor and manager of an organic and hydroponic retail growing facility. The company presently operates 62 sites across 18 states. GrowGen also runs a superstore for cultivators at growgeneration.com. In addition, GrowGen supplies and distributes an extensive range of items for home and commercial growers alike, including as advanced indoor and outdoor hydroponic equipment, organic soils and fertilizers, and cutting-edge lighting. The company will release its third quarter 2023 results on November 8th after the market close.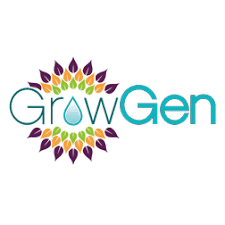 Second Quarter 2023 Highlights
Net sales increased 12% quarter-over-quarter to $63.9 million
Comparable store sales decreased 15.1% to the prior year
Gross profit margin of 26.8%, decrease of 1.7% to the prior year
Net loss of $5.7 million and Adjusted EBITDA(1) gain of $0.9 million
Year-to-date cash flow provided by operations of $7.4 million
Cash, cash equivalents, and marketable securities of $70.6 million
Changing full-year 2023 guidance for revenue to be $220 million to $225 million and Adjusted EBITDA(1) to be a loss of $4 million to $6 million
Fiscal Year 2023 Financial Outlook
Revenue guidance for 2023 is changed to be between $220 million to $225 million.
Adjusted EBITDA(1) guidance is changed to be between a loss of $4 million to $6 million.
GRWG Stock Performance
GRWG stock closed at $2.18 on November 2nd,   down 22.14% in the last month of trading. In addition, GRWG stock has a 52-week range of $1.855-$8.63 and is down 44.39% year to date. According to analysts at CNN Business, GRWG stock has a 12-month median price target of $4.75. In this case, this represents a 118.89% increase from its last trading price of $2.18.
[Read More] 3 Marijuana Stocks For Your November 2023 Watchlist
The Scotts Miracle-Gro Company
Scotts Miracle-Gro, the world's largest maker of brand-name consumer lawn and garden products, has entered the cannabis sector. The company's wholly-owned subsidiary, Hawthorne Gardening, offers hydroponic equipment, lights, and fertilizers for cannabis cultivation. True Liberty Bags and Luxx Lights were added to the Hawthorne line by Scotts in January. Hawthorne will be able to broaden its already excellent variety of lighting products as a result of the acquisition. The profit decline has no effect on Hawthorne's projected year-end results.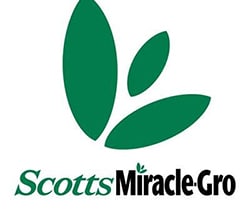 Fourth-Quarter Fiscal 2023 Highlights
The Scotts Miracle-Gro Company (SMG) recently released its fourth-quarter fiscal 2023 financial results, which revealed a net loss of $468.4 million, equivalent to $8.33 per share. This represents a significant increase compared to the loss of $220.1 million, or $3.97 per share, reported in the same quarter the previous year. However, after adjusting for one-time items, the adjusted loss per share came in at $2.77, a bit wider than the $2.04 loss in the prior year but still slightly better than the Zacks Consensus Estimate of a $2.83 loss.
The company's net sales for the quarter decreased by approximately 24.1% year-over-year, reaching $374.5 million. Despite the decline, this figure surpassed the consensus estimate of $331.2 million. The drop in sales was primarily attributed to lower sales in the U.S. Consumer and Hawthorne segments.
In the U.S. Consumer division, net sales in the fiscal fourth quarter were down 33% year over year to $201 million, surpassing the estimate. In the Hawthorne segment, net sales decreased by 11% year over year to $149.7 million, slightly above the estimate. The other segment experienced a 3% increase in net sales year over year, totaling $23.8 million.
Looking at the company's balance sheet, at the end of fiscal 2023, it held $31.9 million in cash and cash equivalents, a decrease from the previous year's $86.8 million. Long-term debt also decreased to $2,557.4 million from $2,826.2 million in fiscal 2022.
2024 Outlook
For fiscal 2024, The Scotts Miracle-Gro Company has set an optimistic outlook, emphasizing margin recovery, higher share count, effective tax rates, and average cost of borrowing compared to fiscal 2023. The company plans to maintain strong engagement with retailer partners, manage costs effectively, generate free cash flow, and make substantial debt repayments.
SMG Stock Performance
SMG stock closed at $52.51 on November 2nd, up 10.27% in the past month. Currently, the stock has a 52-week price range of $43.67-$88.61 and is up 8.07% year to date.
[Read More] Investor's Guide: Top Cannabis REITs for November
Hydrofarm Holdings Group, Inc.
In addition to a wide range of in-house and creatively branded products, Hydrofarm is a top independent manufacturer and distributor of branded hydroponics supplies and equipment for controlled environment agriculture, including grow lights, climate control systems, growing media, and nutrients. Hydrofarm has been assisting farmers in growing more profitably and easily for more than 40 years. The company aims to supply goods that improve the standard, efficiency, reliability, and speed of growing activities for farmers, cultivators, and growers. The company will release its third quarter 2023 results on November 9th after the market close.

Second Quarter 2023 Highlights vs. Prior Year Period
Net sales decreased to $63.1 million compared to $97.5 million.
Gross Profit increased to $14.5 million compared to $7.3 million. Gross Profit Margin increased to 23.0% of net sales compared to 7.5%.
Adjusted Gross Profit(1) increased to $17.0 million compared to $9.1 million. Adjusted Gross Profit Margin(1) increased to 27.0% of net sales compared to 9.3%.
Net loss was $12.9 million compared to net loss of $203.3 million.
Adjusted EBITDA(1) increased to $2.5 million compared to $(6.8) million.
Cash from operating activities of $9.9 million and Free Cash Flow(1) of $8.3 million.
Updated Full Year 2023 Outlook
Net sales of approximately $230 million to $240 million.
Adjusted EBITDA(1) that is modestly positive.
Positive Free Cash Flow(1).
HYFM Stock Performance
HYFM stock closed at $0.98 on November 2nd, down 16.24% in the last month of trading. At present, HYFM stock has a 52-week price range of $0.6720-$3.25, down 36.77% year to date.
November's Top Ancillary Players in the Cannabis Sector
In general, ancillary companies in the hydroponic and agricultural sectors provide investors with a strong chance as the cannabis industry grows. The industry is expected to develop to a $97.35 billion market by 2027, highlighting potential benefits for those who can successfully manage it. By applying technical analysis methods, traders can put themselves in a more advantageous position to make wise choices in the always-changing world of ancillary cannabis stocks. By closely monitoring these top performers in November 2023, investors can take advantage of the cannabis industry's expanding infrastructure and secure its bright future.
---
MAPH Enterprises, LLC | (305) 414-0128 | 1501 Venera Ave, Coral Gables, FL 33146 | new@marijuanastocks.com