These Marijuana Stocks Are Ready For Another Recovery
Some marijuana stock investors know that researching the sector and companies are important. Yet some may not understand what to look for. It's not that the research needed is any different than other forms of stock investing. However, there are some company aspects to consider before investing. For instance, you want to learn about the various sectors of cannabis and the companies in them. You have pure-play cannabis stocks, marijuana tech stocks, as well as ancillary marijuana stocks among several others.
So how do you which ones are worth investing in and learning about? That choice comes from you and your confidence in your research. If you want to pick one marijuana stock to buy from each area of the industry here are some tips. You should see what new ventures the company is working on like new products or strategic partnerships. Also, look at the company's financials are they profitable or are they not? Does the company do better trading than as a business which can be good and bad? Once you have collected the necessary data you can then narrow it down to make your decision.
The more information you can gather the more confident you can feel about your investment in marijuana stocks. Also with the info you have, you should create a trading plan that keeps you structured and disciplined. At times we may not know how to react to volatile sectors like cannabis which is why strategizing is important to see a potential return on your investment. Below are several marijuana stocks to watch in today's stock market.
Top Marijuana Stocks For Your 2023 Watchlist
Innovative Industrial Properties, Inc. (NYSE:IIPR)
The Scotts Miracle-Gro Company (NYSE:SMG)
NewLake Capital Partners, Inc. (OTC:NLCP)
Innovative Industrial Properties, Inc.
Innovative Industrial Properties, Inc. is a self-advised Maryland corporation focused on the acquisition, ownership, and management of specialized properties leased to experienced, state-licensed operators for their regulated cannabis facilities. Back on September 15th, the company declared its 3rd quarter 2023 dividends. The company's board of directors has declared a third-quarter 2023 dividend of $1.80 per share of common stock.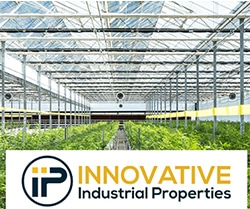 The common stock dividends declared for the last twelve months of $7.20 per common share represent an increase of $0.40, or 6%, over dividends declared for the prior twelve months. Additionally, IIP announced today that its board of directors has declared a regular quarterly dividend of $0.5625 per share of IIP's 9.00% Series A Cumulative Redeemable Preferred Stock. The dividends are payable on October 13, 2023, to stockholders of record at the close of business on September 29, 2023.
[Read More] Top US Marijuana Stocks to Watch in October 2023
The Scotts Miracle-Gro Company
The Scotts Miracle-Gro Company is involved in the manufacture, marketing, and sale of products for lawn, garden care, and indoor and hydroponic gardening in the United States and internationally. It operates through three segments: U.S. Consumer, Hawthorne, and Other. On September 27th the company announced its executive team retirements and reorganization.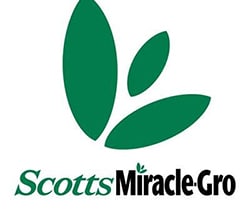 President Mike Lukemire Executive Vice President, Global Human Resources, and Chief Ethics Officer Denise Stump have retired. In a related move, Matt Garth, 49, joined the Company in December 2022 as executive vice president and CFO. Now he has been named to the expanded role of chief administrative officer.
[Read More] Steps To Investing In Marijuana Stocks Today
NewLake Capital Partners, Inc.
NewLake Capital Partners, Inc. is an internally managed real estate investment trust that provides real estate capital to state-licensed cannabis operators through sale-leaseback transactions and third-party purchases and funding for build-to-suit projects. The company owns a portfolio of 32 cultivation facilities and dispensaries that are leased to single tenants on a triple-net basis.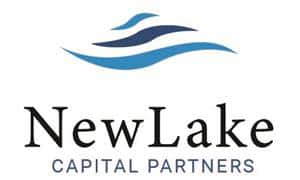 It has been some time since the company has reported any new updates. Yet back in September, the company provided a share repurchase update. As well as announcing that it attended the Benzinga Cannabis Capital Conference. Which was held September 27-28, 2023 in Chicago.
---
MAPH Enterprises, LLC | (305) 414-0128 | 1501 Venera Ave, Coral Gables, FL 33146 | new@marijuanastocks.com