Are You Ready To Invest In Cannabis? Here are 3 Top Marijuana Stocks
What do marijuana stock investors want to see happen in 2024? Well, it's the obvious and that is for healthier trading in the sector. For a long while the cannabis sector has seen a drastic change. The trading average for marijuana stocks has dropped tremendously due to market volatility. This has shifted the entire way people see cannabis investing.
Some do not know why the cannabis business can do so well but not have that success reflected inside of the market some see it as without better laws in place the fear of an industry-wide shutdown can happen. However with all the success that has been occurring and money being made highly unlikely any type of shutdown will occur. Yet the need for federal reform to pass is crucial. Once federal reform in set in some, there will be another big change for the cannabis industry.
Now the industry is still young and growing but with federal reform in place, there can be more confidence when looking for the best marijuana stocks to buy. Right now many are buying the dips and holding for a big recovery. This new year stands the chance to be one of the biggest years for the sector as there are many ventures and projects in motion. Hopefully, this will lead to better upward momentum for marijuana stocks that also have more consistency at a higher market level. The companies mentioned in this article are several top marijuana stocks to watch.
Marijuana Stocks For Your Watchlist
TerrAscend Corp. (OTC:TSNDF)
StateHouse Holdings Inc. (OTC:STHZF)
Cansortium Inc. (OTC:CNTMF)
TerrAscend Corp.
TerrAscend Corp. cultivates, processes, and sells medical and adult-use cannabis in Canada and the United States. The company produces and distributes hemp-derived wellness products to retail locations; and manufactures cannabis-infused artisan edibles.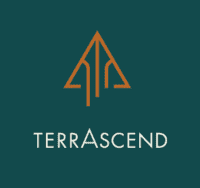 Back on October 23rd, the company announced that it will host a scheduled conference call to discuss the results for its third quarter ended September 30, 2023, on Thursday, November 9, 2023, at 6:00 p.m. Eastern Time. The Company will report its financial results for the third quarter of 2023 the same day after market close.
StateHouse Holdings Inc.
StateHouse Holdings Inc. an integrated omni-channel cannabis company, engages in the cultivation, processing, manufacture, distribution, and retailing of cannabis products for the adult-use and medical markets in the United States.

In recent news, the company has issued consideration for increased interest in Haight Ashbury dispensary. So SateHouse has completed the issuance of shares related to its acquisition of a further 29.9% interest in FGW Haight, Inc. The FGW Acquisition has increased the Company's interest in Harborside San Francisco to 80%.
[Read More] Cannabis Industry News For Marijuana Stock Investors
Words From The Company
"We are thrilled to consolidate our ownership in Harborside San Francisco and cement our position as the leading operator in Northern California," said Ed Schmults, Chief Executive Officer of StateHouse. "The Haight-Ashbury district is an iconic area and an integral piece of San Francisco's culture that is frequented by tourists and locals alike.
[Read More] Are These Marijuana Stocks A Buy Or Sell 2024?
Cansortium Inc.
Cansortium Inc. through its subsidiaries, produces and sells medical cannabis in Florida, Pennsylvania, and Texas. Recently the company announced it is scheduling its third quarter 2023 conference call.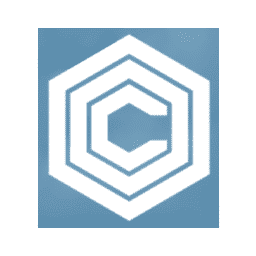 This call is set to take place on Monday, November 13th at 4:30 P.M. ET. The Company will issue a press release with its results prior to the call. Cansortium management will host the conference call, followed by a question-and-answer period.
---
MAPH Enterprises, LLC | (305) 414-0128 | 1501 Venera Ave, Coral Gables, FL 33146 | new@marijuanastocks.com