2 Marijuana Stocks To Watch Next Month As Cannabis Stocks Still Recover
With much excitement surrounding the cannabis industry right now may be the time to invest in marijuana stocks. The cannabis sector has been working to build up more momentum in the market. With more momentum in the sector, it may add some positive sentiment to how some marijuana stocks will trade. Because of all the volatility in the market investors have been waiting for the sector to dip.
Once the sector dips that's when investors have the chance to find the best marijuana stocks to buy at lower entry points. This strategy of buying the dip seems to be the current pattern of trading marijuana stocks. This up and down price fluctuation is partly due to how volatile the sector can be which as mentioned above can work in favor of the investor. Now when looking to invest in cannabis stocks always remember to do your homework on each company beforehand.
Also, keep in mind most marijuana stocks offer more short-term gains versus long-term gains. Even though some cannabis stocks do offer better long-term investing. Some people who don't have the time to watch the market all day would rather play the long game and watch their money grow over time. Right now many marijuana stocks are working to build more mentum so they can reach higher market levels.
Cannabis Stock Updates And Industry Info
In recent trading cannabis stocks have been battling a downward push in the market that has been followed by small spikes. Yet the upticks are short-lived but with the promise of better cannabis legislation it's possible investors will see better trading in the near future. So far people are keeping watch and waiting for the opportunity to buy the best marijuana stocks they can find. The cannabis stocks below are 2 cannabis companies working to see better trading heading into next month.
Marijuana Stocks To Watch In 2021
KushCo Holdings Inc. (OTC:KSHB)
Cronos Group Inc. (NASDAQ:CRON)
KushCo Holdings Inc.
KushCo Holdings Inc. has been one of many marijuana stocks working to see better trading in the market. The company has dropped significantly in the market since back in 2019 and followed the same pattern at the start of 2020. The company works in the ancillary side of the cannabis industry by offering packaging and branding solutions as well as vaporizer accessories. Much of the trading that took place after the start of 2020 was on another downward path in the market.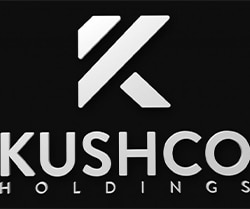 From the start of 2020 to the beginning of 2021 KSHB dropped over 40 percent in trading. However, like most downtrends, small increases in trading did happen. Yet some investors were not able to capitalize on it. In 2021 KSHB stock started to look better with an increase in trading. January 4th, 2021 to the 11th KSHB stock saw gains of 40 percent. This boost in trading allowed for KSHB stock to have enough forward momentum to rally over the next 2 weeks of trading. From the 11th to the 21st KSHB shot up another 55 percent in the market before dipping back down.
Final Thoughts On KSHB Stock And Market Performance
Even though KSHB stock dropped in trading to close out January overall the company maintained a decent market position heading into February. In February KSHB stock once again started to recover. In the first 2 weeks of the month, KSHB went from $1.36 a share to $2.05 making for a 50 percent increase in trading for that time. Yet shortly after the company could not keep this trading up and dropped down the rest of February. Currently in March KHSB has been trying to see better trading but is having trouble building more momentum. Investors are keeping watch to see if KushCo Holdings will become be a marijuana stock to buy or something to look past.
[Read More]
Cronos Group Inc.
Cronos Group Inc. has been on the better Canadian marijuana stocks to watch in the market. Recently with legal cannabis sales increasing in Canada, this has resonated well for some Candian marijuana stocks. CRON stock like other cannabis stocks is a bit of a volatile investment. Meaning that CRON stock tends to rise and drop in share price quite often. This leads to uncertainty when looking to invest. As well with plenty of speculative trading investors want to limit as much risk as possible.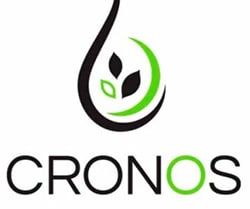 Sine back in November 202 CRON has been pushing up in the market all while battling volatility in the market. However, over the last year, the company has managed to increase its market position by 89 percent. When the trading in 2021 began CRON stock was able to see a big boost in trading. The 4th of January to the 14th CRON stock saw gains of 47 percent. Even with a small drop at the end of January CRON was able to recover and push up even higher going into February.
From February 1st to the 10th CRON went on a nice run that produced gains of 52 percent. Yet this run from January to mid-February started to drop right after the 10th. So far in March CRON has been looking to recover and trade at better market levels. Which much trading left in 2021 there is still time to see if this Canadian marijuana stock to watch will rise in the near future.
---
MAPH Enterprises, LLC | (305) 414-0128 | 1501 Venera Ave, Coral Gables, FL 33146 | new@marijuanastocks.com