2 Cannabis Stocks To Watch That May Pick Up In Trading This Month
Recently in the market marijuana stocks are starting to recover as trading begins to pick up. Back at the end of February cannabis stocks started to drop in momentum. During this time the cannabis sector started to face a downtrend. This downtrend in trading allowed many investors to keep finding marijuana stocks to buy at better entry points. As marijuana becomes more regulated some investors worry this may impact the way cannabis stocks trade.
Once cannabis is federally legal there is still no telling how the market will react. Some analysts feel that once cannabis is legal on a federal level it will spark an initial rally but will eventually taper off. Yet much is still unknown because cannabis is still federally illegal. Even though ending cannabis prohibition stands a good chance this year many investors are investing and trading off of speculation. This has led some marijuana stocks to trade with more volatility causing a good amount of price fluctuation.
This causes a great deal of uncertainty for investors which may be a turn of from investing. However, with proper research limiting your risk and maximizing your potential gains is a possibility. What some people do before investing in building a marijuana stock watch list. Once investors make a list of potential marijuana stocks to buy figuring out the best one is all based on your due diligence.
Right now the cannabis industry is positioned to see even more growth more states are soon to vote to legalize marijuana. As more states join the green rush it will open more doors for more companies to take part in the U.S. cannabis industry. The cannabis stocks below are examples are 2 companies that may see more growth as federal cannabis reform becomes more of a reality.
Marijuana Stocks To Watch Today
Green Thumb Industries Inc. (OTC:GTBIF)
Harvest Health & Recreation Inc. (OTC:HRVSF)
Green Thumb Industries Inc.
Green Thumb Industries Inc. has been a top marijuana stock to watch. Since mid-2020 GTBIF stock has had a nice climb in trading even reaching new all-time highs in the beginning of the new year. From November to currently in March GTBIF stock has had a 109 percent increase in trading. This rise in trading for GTBIF stock is a solid example of how some cannabis companies can show true growth potential.
At the start of trading in January the company had a nice uptick in trading that led to substantial price movement. From the 31st of December to the 22nd of January the company was able to catch an upward push that made gains of 22 percent during that time. The rest of January GTBIF stock started to dip in trading before picking back in the following month.
In February GTBIF stock started to recover from the end of January and went on a run the first 2 weeks of the month. January 27th to February 10th GTBIF stock went on a run that produced gains of 52npercent. Also during this run, the company hit new all-time highs. Even though the company started to dip the rest of the month and as well as in the first few weeks of March GTBIF has started to once again pick back up in trading.
[Read More]
Harvest Health & Recreation Inc.
Harvest Health & Recreation Inc. has been one cannabis stock that hasn't allowed market volatility to stop its rise in trading. Headquartered out of Arizona the company operates in the cannabis industry by growing, processing selling, and retails cannabis in the United States. Since the end of December, the company has been able to sustain its upward push heading into the new year.
In January HRVSF stock started out with a nice pick up in momentum. In the first week of January HRVSF stock was able to reach gains of 17 percent helping investors to see some returns on their investments. From the 8th to the 25th of January HRVSF continued to keep its upward trading going with even more gains in trading. When the company made this push this counted for a 21 percent increase in the market.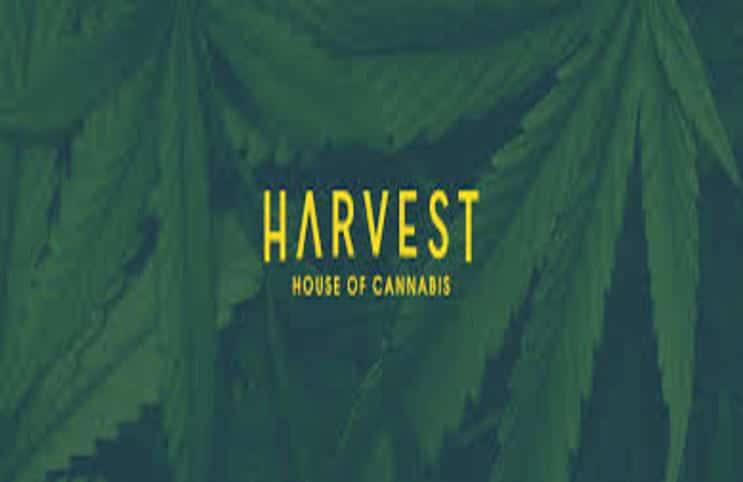 Yet from this point, the company did drop in trading making for a 12 percent decrease in the market. Pushing forward the company started to recover in February going on a nice run from the 1st to the 10th making for nice gains during this time. However, shortly after the 10th, the company did experience some volatility with some dips and rise in trading, February 12th to 19th HRVSF stock was able to generate gains of 14 percent.
Although the company has been on a downtrend from this point HRVSF stock is still working to pick back up in trading. As things continue to recover for the cannabis sectors Harvest Health may soon start to climb back up in the market. So with the company working on a better market position only time will tell for this cannabis stock to watch
---
MAPH Enterprises, LLC | (305) 414-0128 | 1501 Venera Ave, Coral Gables, FL 33146 | new@marijuanastocks.com