What Will Happen To Cannabis Records Once Federally Legal?
When it comes to cannabis in the United States the biggest issues come from the Federal government. Due to cannabis still classified as a schedule 1 narcotic, it is difficult to push anything on past state-level legislation. As well it makes it tough for marijuana stocks to trade on other exchanges such as the Nasdaq or the NYSE. Although things may change for marijuana stocks as well as the cannabis industry as a whole with the potential of marijuana becoming federally legal in 2021.
Currently, in the world of cannabis, the biggest hurdle to get over is establishing better cannabis legislation. Although marijuana legislation on a state level is progressing at a fast rate the final stage is federal cannabis reform. This would allow the best chance at seeing more growth for the industry. If the U.S. can end cannabis prohibition it would allow for other cannabis companies outside of the U.S. to expand into new markets. This would add to the current influx of revenue that is being made from legal cannabis sales.
In addition to an increase in sales, some companies would look to expand or establish new cannabis stores and products. Recently the U.S. cannabis industry just reported a record $17.5 billion in legal marijuana sales. This has led to more people being intrigued to not only find the best marijuana stocks to buy but invest in cannabis one way or another. Now if cannabis does get federally legalized does that mean the Feds will expunge cannabis records.
Will Legal Cannabis Help Marijuana Offenders
Many cannabis advocates want the Feds to legalize marijuana and expunge records as well. As well some feel that Congress should also allow for safe places to use marijuana and amongst the public. Lawmakers made this point during a new House resolution that brought forward this past week. Rep Ayanna Pressley is the one carrying out this new bill will still need various policy changes. The changes in this measure will be to bring down the number of mass incarceration and broadly reform the country's criminal justice system.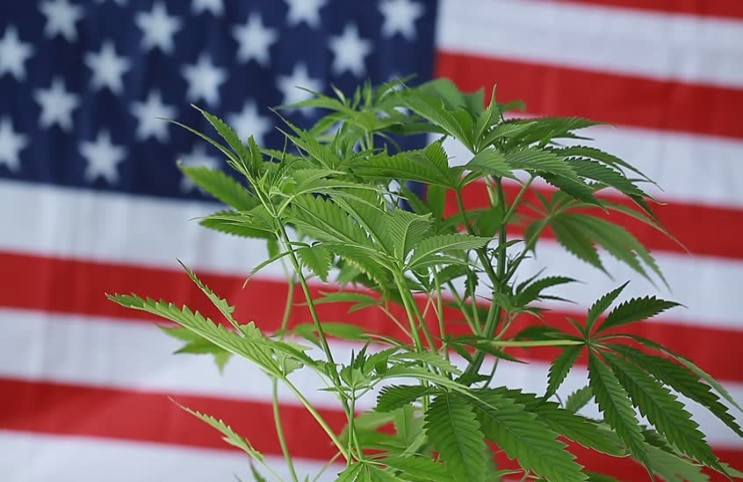 Ayanna Pressley also introduced the first bill of resolving this issue last Congress as well. This initial measure had a similar language however it was still shot down. In the process drug policy is not the focus of this proposal which as of now has 17 cosponsors. However, it is one element of a comprehensive call to action from the coalition of Democratic lawmakers. Pressley titled the resolution the "People's Justice Guarantee," and it aims to establish a "framework for a fair, equitable and just legal system."
The Progress Of Cannabis And The Federal Government
In order to reduce the incarcerated population, Congress should pursue "decriminalizing addiction, homelessness, poverty, HIV status, and disabilities, including mental health diagnosis, by legalizing marijuana and overdose prevention sites, declining to criminally prosecute low-level offenses such as loitering and theft of necessity goods, and expunging the records of individuals for all drug-related offenses," the resolution states.
It says that "the time is now for the Federal Government to begin a large-scale decarceration effort to reshape the American legal system." The "whereas" section of the legislation notes that most federal inmates who are serving life sentences were convicted over non-violent crimes, "including 30 percent convicted for a drug crime."
"In this moment, we have an opportunity and responsibility to pursue bold, structural reforms that shift resources away from institutions that perpetuate brutality and injustice and invest in solutions that promote community safety and center the dignity and humanity of all people," Pressley said in a press release.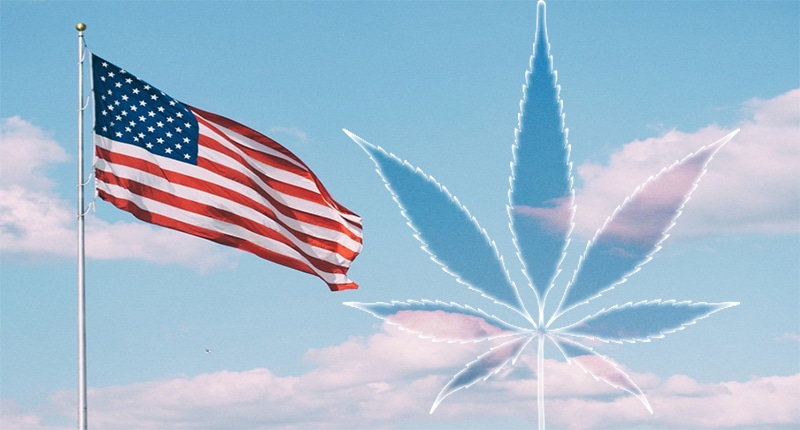 "The People's Justice Guarantee offers a vision of true justice, healing and accountability. It would reduce our prison population and finally usher in an era of mass decarceration," she said. "Creating a just legal system is a matter of political will—plain and simple—and it's time we demonstrate the courage necessary to make it a reality."
Will Expunging Cannabis Records Happen When Cannabis Is Federally Legal?
Some of the cosponsors of this measure consist of Reps Earl Blumenauer (D-OR), Sheila Jackson Lee (D-TX), Jamaal Bowman (D-NY). As well as Alexandria Ocasio-Cortez (D-NY), Barbara Lee (D-CA), and Ilhan Omar (D-MN), to name a few. This new bill has been backed by a broad range of groups.
These groups include the Center for Popular Democracy, Lawyers for Civil Rights, Vera Institute of Justice, and more. However, the answer to the problem may be communication to express to Congress. This would mean that there is a solution that works in both the House and Senate to federally legalizing cannabis.
[Read More]
Recently House Judiciary Chairman Jerrold Nadler stated that he will be
House Judiciary Chairman Jerrold Nadler (D-NY) announced he will revive the Marijuana Opportunity, Reinvestment, and Expungement (MORE) Act this session. The initial version of the More Act, passed the House back in 2020, which would have federally rescheduled cannabis. Also, this included several requirements to promote social equity. Furthermore, Chuck Schumer Ron Wyden, and Sen. Cory Booker are currently working on their own piece of cannabis legislation.
---
MAPH Enterprises, LLC | (305) 414-0128 | 1501 Venera Ave, Coral Gables, FL 33146 | new@marijuanastocks.com