Finding The Best Performing Marijuana Stocks
As the cannabis sector continues to show upward momentum investors are looking for the best marijuana stocks to invest in for March. In the U.S. the cannabis industry has been growing at a rapid pace across the country. As a result, many top American cannabis companies are reporting strong revenue growth in their full-year 2020 financials this month. Many investors are buying marijuana stocks in the anticipation of federal reform and decriminalization.
Now that a stimulus package has been passed it could be time for the government to begin its process in the Senate for cannabis reform. But with many U.S. cannabis companies growing at a substantial rate the marijuana sector could continue climbing in the market. One place you can find value in the cannabis sector is the best performing cannabis companies in the U.S. In reality, these companies have performed much better than the Canadian cannabis companies in recent years.
In the U.S. many have expanded into new markets and grown their footprint in existing key states. Currently, many U.S. companies are reporting 2020 earnings in March that show substantial revenue growth. In addition, most have also given 2021 guidance that shows significant revenue growth predictions. For both the short and the long term the cannabis stocks could have possible gains for investors.
Investing In The Cannabis Market
For long-term investors, one thing to keep in mind about marijuana stocks is they are known for market volatility. This could make things difficult for long-term holds because of market fluctuations. But many analysts are predicting substantial growth in the sector. Most of the best-positioned cannabis companies will continue to see growth in the next few years.
Some U.S. marijuana companies are also establishing overseas markets as well. In perspective, this could be an opportunity to buy top pot stocks before the industry reaches its full potential. One important factor to keep in mind is leading cannabis companies could become some of the fastest-growing companies in the U.S. For the purpose of finding some of the top marijuana stocks to invest in, we can begin to start some research.
It's always recommended investors do their own due diligence before making any investments into a marijuana stock. This could help them feel more comfortable with the company they are investing in. Because these leading marijuana stocks are some of the best U.S. cannabis stocks on the market. Let's take a closer look at possibly 2 of the best-performing marijuana stocks to buy in 2021.
Read More
Marijuana Stocks To Watch:
Curaleaf Holdings, Inc. (OTC: CURLF)
TerrAscend Corp. (OTC: TRSSF)
Curaleaf Holdings, Inc.
Curaleaf Holdings, Inc. is the largest U.S. provider of consumer cannabis products and has one of the largest footprints in America. At the current time, Curaleaf has opened its 97th retail location nationwide. On March 9th the company reported record Q4 and fiscal year 2020 financials. In detail, Curaleaf saw a record 2020 proforma revenue of $767.1 million. In addition, managed revenue for fiscal 2020 came in at $653 million up 161% from 2019.
Also, in March Curlaeaf is now expanding to the European cannabis market with its $286 million acquisition of Emmac Life Sciences Limited. The company is one of the largest independent vertically integrated cannabis companies in Europe. Boris Jordan Curaleaf Executive Chairman, Boris Jordan stated, "Curaleaf's acquisition of EMMAC, announced today, provides an advanced base to reach scale within the nascent European cannabis market and transform Curaleaf into a truly international cannabis consumer packaged goods company."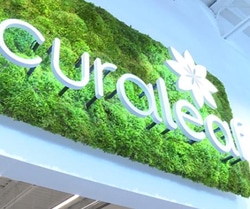 CURLF stock is up 33.73% year to date with a high of $18.38 in February. Currently trading at $15.53 in the last hour of trading on March 16th CURLF stock could have upward potential in the coming weeks. According to analysts at TipRanks CURLF stock has a 12-month average price target of $21.55.  In essence, this would be a 34.60% gain from current levels. With this in mind, CURLF stocks is a possible top U.S. marijuana stock to buy for 2021.
[Read More] Looking For Marijuana Stocks To Buy? 2 Analysts Predict Will Gain over 114% and 272%
TerrAscend Corp.
TerrAscend Corp. is a North American cannabis operator which operates across the nation.  At the present time, the company has operations in Pennsylvania, New Jersey, California, and also Canada. To elaborate, TerrAscend operates the Apothecarium dispensary which is an award-winning cannabis retailer in the U.S. In February TerrAscend preannounced strong 2020 full-year net sales of $198 million and adjusted EBITDA of $60 million. In Q4 the company saw net sales of $65 million representing 28% growth quarter over quarter.
Additionally, the company reiterates 2021 guidance for net sales of $360-$380 million and adjusted EBITDA of $140-$160 million. The company will report its Q4 and full-year 2020 financials on March 23rd. In reality, this could be a good time to pick up TRSSF stock before it releases financials.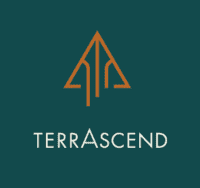 TRSSF stock is up over 20% year to date with a high of $16.25 in February. Closing trading on March 16th at $11.62 the stock is down 3.17% in trading. At current market value, TRSSF stock could be in a position to deliver gains for investors. According to analysts at MarketBeat TRSSF stock has a consensus price target of $19. In essence, this would be a 58.3% gain from current levels. For this reason, TRSSF stock is could be one of the best cannabis stocks to invest in for 2021.
[Read More] Gov. Cuomo Says Legalization Is Near For New York
---
MAPH Enterprises, LLC | (305) 414-0128 | 1501 Venera Ave, Coral Gables, FL 33146 | new@marijuanastocks.com