Are These 2 Marijuana Stocks To Buy Right Now In 2021?
With more people looking to become part of the cannabis industry investing in marijuana stocks may possibly be the answer. Not everyone has the ability to invest directly into cannabis start up's but they can invest in cannabis stocks for a much lower cost. For quite some time the cannabis sector is growing at a fast pace that has no signs of slowing up any time soon. Right now more than half of the United States has legalized cannabis in some form.
As more people weigh their investment options finding the best marijuana stocks to buy seems to be the most cost-effective towards investing in the industry. Now before you start buying cannabis stocks first you must do your due diligence. One of the ways to determine if a company is worth investing and making sure the company is updated on news and financials. You don't want to invest in a marijuana stock you know nothing about.
Currently, marijuana stocks are working to sustain a better upward push in the market. In the last 2-3 weeks of trading marijuana stocks have been working of recovering from a recent downtrend in the market. From this time some marijuana stocks have started to rise again. Another factor to mention is pot stocks trade in a volatile market making for more short-term gains.
Because of how fast the price of marijuana stocks move getting familiar with how sector trades will help you feel comfortable with investing. As well it's also worth noting never invest what you don't have to spend. However, if you can another tip would be to build a marijuana stock watchlist. This will also help to narrow down the options so you can build a profitable trading portfolio. Below are examples of 2 marijuana stocks to watch in 2021.
Marijuana Stocks To Watch This Month
Trulieve Cannabis Corp. (OTC:TCNNF)
Planet 13 Holdings Inc. (OTC:PLNHF)
Trulieve Cannabis Corp.
Trulieve Cannabis Corp. is run and operates a chain of cannabis dispensaries across the United States. In recent news, the company has announced the expansion and growth of its legal team. This has led to the promotion of Eric Powers to Chief Legal Officer, and the appointments of Ronda Sheffield to Chief Human Resources Officer. As well as Zachary Kobrin to General Counsel, and Aaron Lopez to Director Government Affairs effective March 15, 2021
"Eric's leadership of our legal team has been instrumental in Trulieve's continued success. With the addition of Ronda, Zack, and Aaron, we are ideally positioned to drive and support Trulieve's growth initiatives and execute on our national expansion strategy as one of the largest and most trusted cannabis brands," said Kim Rivers, CEO of Trulieve.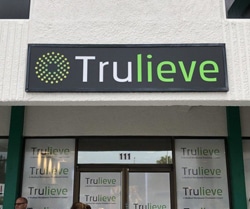 In the last month of trading TCNNF stock has been able to sustain a decent market-level even in a downtrend. In the first 2 weeks of February TCNNF stock reached gains of 27 percent during that time. Shortly after this time period, the company had a dip in trading with some small spikes in trading. At the start of March TCNNF stock was still working to recover from February lows and is now up 9 percent for the month. With things looking better for the company Trulieve is still a cannabis stock to watch in 2021.
[Read More]
Planet 13 Holdings Inc.
Planet 13 Holdings Inc. is known as the company that owns and operates the aptly titled superstore of cannabis. In recent trading, the company has been working on picking up more market momentum. During the start of the new year, the company had trouble pushing up in the market. Ending January on the low side the start of February things looked different for PLNHF stock. Right from the start of the new month the company found the boost they were looking for.
From February 1st to the 10th PLNHF stock had a 55 percent increase in trading. When this rally started some shareholders were able to capitalize off this price movement. Unfortunately, this uptick did not last forever and PLNHF stock started to dip shortly after this climb. Yet even on the downtrend PLNHF stock had surges in trading that helped the company sustain a decent market position to close out the month. In total PLNHF stock closed February with gains of 28 percent which isn't bad for closing on downward trading.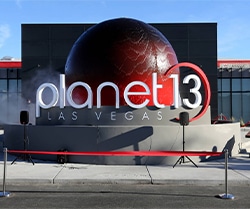 Now when March started PLNHF stock looked like better trading was coming but fell in price after March 2nd. In fact from March 1st to the 8th PLNHF stock dropped 18 percent in trading. During this dip, some investors took advantage and took the chance with investing in PLNHF stock. Since this recent dip PLNHF stock has picked up in trading. Currently, the company is up 17 percent in the market which may be a sign that PLNHF stock is starting to climb back to higher levels. With the company starting to catch more market momentum Planet 13 may a potential marijuana stock to watch to add value to your investment portfolio
---
MAPH Enterprises, LLC | (305) 414-0128 | 1501 Venera Ave, Coral Gables, FL 33146 | new@marijuanastocks.com