Is Texas The Next Hot Spot For Marijuana Stocks
As hopes remain high for federal legalization many MSO marijuana stocks are watching for new legal markets. Recently 5 new states have entered the cannabis industry opening up more opportunities for other potential players. Most cannabis companies once they reach a certain level of success tend to expand operations. When this process takes place some times taking a chance in a new region can be beneficial. Yet this all depends on the location and the laws around legal cannabis.
[Read More]
This week the House of Representatives will vote on the MORE Act. which would remove cannabis from being federally illegal. If this happens this would allow many other states and potentially other places around the world to get in on the action. Within the cannabis industry, there are different niches that provide different services and products. One side of the business and how some states got their start is with CBD. Pot stocks like Charollets web Holdings (CWBHF Stock report) and GW Pharmaceuticals Plc (GWPH Stock Report) are some of the few companies that are dominant in the CBD space. As the industry grows more states are following the same path with CBD. However, if the nation goes legal it would allow for THC products join the mix of these CBD markets.
Is This State Ready For The Cannabis Industry
When people think about Texas and marijuana some may think they're not ready to join the green party. However, back in 2019 Texas did just that. Back in June of 2019, Gov. Greg Abbott approved House Bill 1325. This bill legalized hemp along with CBD products to be sold in Texas. Like many other places, hemp and cannabis have helped to generate large amounts of revenue along with taxes. This money is then used to build up local economies. Because of the Coronavirus, Texas is dealing with a large economic deficit.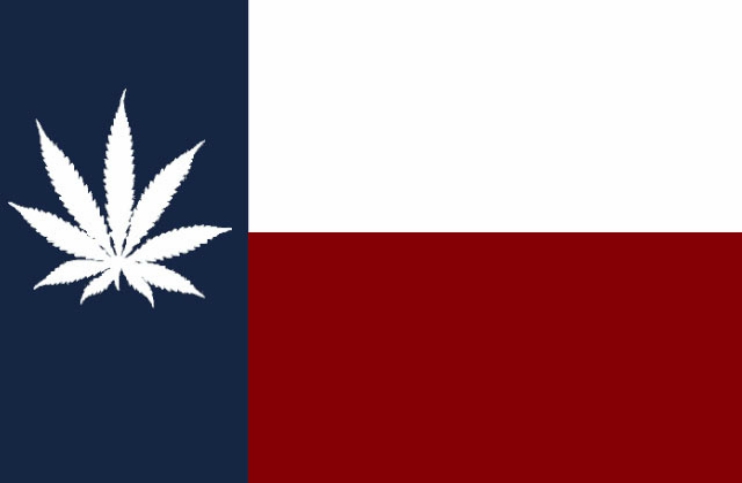 Covid 19 is a serious matter that has created a lot of economic issues for many people around the world. People have lost jobs and their homes which have left many looking for a solution. Many people and political figures believe legal marijuana is the saving grace. Because Texas is facing economic issues legal cannabis may be the answer but it won't be an easy task.
Will MSO Marijuana Stocks Make There Way Into Texas
Currently, Texas has started the process of drafting new cannabis bills that would allow for legal marijuana in the state. 13 new proposals have been drawn up and pre-filled for the 2021 legislative session, which starts in January. What Texas would like to accomplish is legalize THC for medicinal use. As well they would like to decriminalize small quantities of cannabis. If Texas legalizes cannabis in 2021 it would be a major win.
This potential victory would create new jobs and the revenue that is generated would help lower any economic deficit.  However, some Democratic lawmakers feel if Texas can pass these new measures it possibly can generate up to 1$ billion in revenue. Furthermore, some political figures are still on the fence about it. For example, Republican figure David Cook voiced his stance on opposing legal cannabis in Texas. He would prefer to look at other options that have made the state profitable like gas and oil.
"It doesn't sit well with me," he said. "From a moral standpoint, I think that it would be a terrible idea."
Even though some Republicans are against cannabis reform with proper regulations they might see a turnaround with the state's economy.
What this Means For MSO marijuana stocks
If cannabis becomes legal in Texas this will allow MSO marijuana stocks to do business within the state. For instance, let's look at Acreage Holdings, Inc. (ACRHF Stock report) the company operates as a retailer and cultivator of cannabis in different states. If nationwide cannabis reform is enacted Acreage Holdings may look to become part of several new markets. Currently, the company has its products spread out across the US and would love to add Texas to its portfolio. As well Acreage also owns Universal Hemp, LLC. which is a hemp subsidiary that focuses on the distribution, marketing, and sale of CBD products throughout the U.S. Acreage holding may be marijuana stock to watch if Texas goes legal in 2021.
Another marijuana stock looking to find its way into the Texas cannabis industry is Trulieve Cannabis Corp (TCNNF Stock Report). Trulieve Cannabis Corp has shown its self to be a dominant player in the cannabis space. Trulieve has been the talk of the town with operations spread out across the nation. Currently, Truelieve has operations in California, Massachusetts, Connecticut, and Pennsylvania, and maybe Texas if the opportunity presents itself. The company recently released a new product called TruSpectrum. This spectrum plant-based oil made without additives or additional ingredients that are meant to be vaporized. TruSpectrum is available in Florida at the moment but as mentioned before nationwide cannabis reform can change that. As Trulieve continues to show innovation Texas can benefit from a company like this to help bring in more revenue.
---
MAPH Enterprises, LLC | (305) 414-0128 | 1501 Venera Ave, Coral Gables, FL 33146 | new@marijuanastocks.com