How Will Cannabis Industry Pay The IRS?
With cannabis stocks and the cannabis industry, as a whole picking up more momentum much anticaption is set around the future. With more states going legal means more money that potentially can be generated. This has caused some marijuana stocks to reach new levels in the market.
With cannabis still being federally illegal, it has made things difficult for cannabis businesses to use banks. This is in addition to a lack of other financial assistance. In recent news, the head of the IRS reached out to Congress in regards that the Internal Revenue Service would like for legal cannabis businesses in the United States to pay taxes electronically.
This due to the current all-cash system for a cannabis business that under federal cannabis prohibition presents more red tape for workers. Earlier in the week, IRS Commissioner Charles Rettig went before the House Appropriations Financial Services and General Government Subcommittee to discuss some concerns. He was asked about the issues involving banking problems with marijuana businesses and what a possible solution maybe
Rep. David Joyce who serves as a co-chair of the Congressional Cannabis Caucus said that barring marijuana companies from traditional financial services is "inefficient for business and the IRS alike, obviously, not to mention ample opportunity for fraud and abuse it creates, as well as the potential for criminal acts as far as robbing and stealing from those."
Rettig replied that "the IRS would prefer direct deposits more than receiving actual cash payments."
"It's a security issue for the IRS. It's a security issue for our employees in our taxpayer assistance centers, [which] is actually where we receive these payments," he said. "We created special facilities in the tax to receive the payments. Then we similarly have to transport the payments themselves."
Marijuana Banking Needs To Relsoved
"Money is fungible. We have to receive it. We don't make a determination as to what is or is not legal, but the tax payments do come in and we would rather have direct deposits if we could," the commissioner said.
In 2019, Steven Mnuchin who was the Former Treasury Secretary stated that he would like to see Congress work with the cannabis industry. With the goal to work out the current banking issues. As well one of the examples he mentioned was that t IRS has had to build "cash rooms" to deposit taxes from those businesses as an example of the problem.
During a confirmation hearing for President Joe Biden's pick dealing with cannabis, money was brought up. Sen. Catherine Cortez Masto reached out to, Adewale Adeyemo, to how r he feels 2014 Financial Crimes Enforcement Network (FinCEN) guidance should be updated. This was done to "set expectations for financial institutions that provide services to cannabis-related industries" and what steps he would take to that end.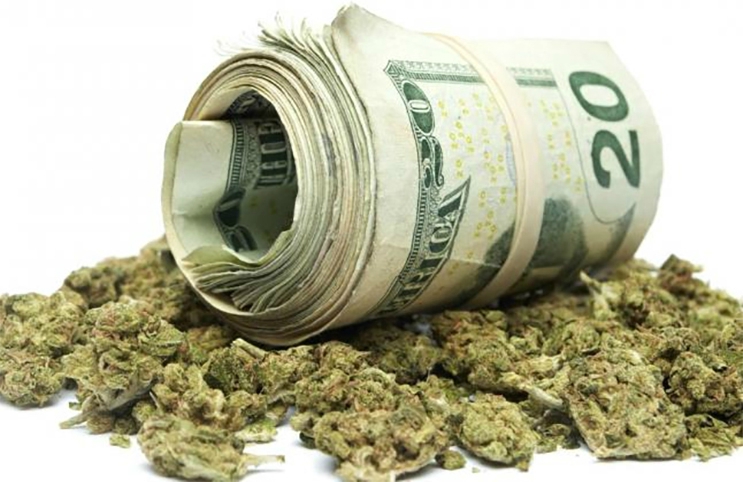 "I look forward, if confirmed, to talking to my colleagues at Treasury about this important issue and thinking through what changes may be needed and doing this in a way that's consistent with the interagency with the president's guidance," Adeyemo replied. "In doing that, I look forward to consulting with you and members of this committee on our path forward."
The Next Step For The IRS And The Cannabis Industry
The IRS has issued an up-to-date guidance on tax policy for the marijuana industry back in 2020. This involved directions for cannabis businesses that do not have a bank account to pay their taxes using only cash. This update seems to be receptive from a Treasury Department internal watchdog report that was released in April.
The department's inspector general for tax administration had reprimanded the IRS. This was done for neglecting to appropriately guide taxpayers in the cannabis industry about compliance with federal tax laws. This steered the agency to "develop and publicize guidance specific to the marijuana industry."
The IRS's commissioner of the Small Business/Self Employed Division engaged in a cannabis-focused event in December. During this time he regarded the legalization movement's continued to build. The commissioner also mentioned that it will possibly succeed in ending prohibition in "all states."
In regards to cannabis banking, a part of the House did pass a bill back in 2019. This bill would have kept banks safe from working with marijuana money. Concerns were centered around being penalized by federal regulators. The Administration also added a measure that would be two pieces of coronavirus relief legislation in 2020.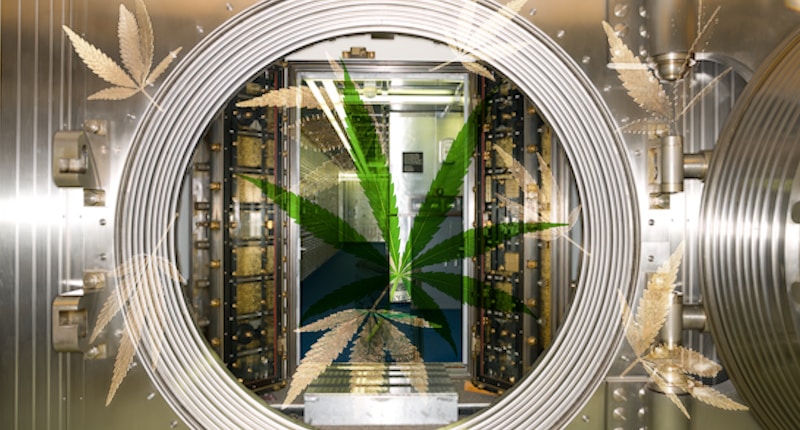 However, it was shot down in an attempt to add it to their latest version. Even though having more Demoricats working in both chambers of Congress and control of the White House. A large part of these banking issues could be fixed if Congress gave a green light to federally de-schedule cannabis.
Currently, there is already a strategy in place by the Senate with the goal of ending cannabis prohibition this year. If things work in favor of cannabis legislation the U.S. cannabis industry will be able to reach its full potential.
---
MAPH Enterprises, LLC | (305) 414-0128 | 1501 Venera Ave, Coral Gables, FL 33146 | new@marijuanastocks.com