Are Pot Stocks Still Seeing Forward Momentum?
Marijuana stocks have seen a major popularity boost in the course of the past six months. Despite issues with short term volatility, the cannabis industry has overall been a very interesting market to invest in. While leaders like Scotts Miracle-Gro Inc. (SMG Stock Report), Charlotte's Web Holdings Inc. (CWBHF Stock Report) and Green Thumb Industries Inc. (GTBIF Stock Report) have been the most popular, there are plenty of pot stocks to choose from. This includes both big name marijuana stocks as well as smaller ones like Sundial Growers Inc. (SNDL Stock Report) and KushCo Holdings Inc. (KSHB Stock Report). But, outside of just individual marijuana stocks, investors should always be looking at the industry overall to see what is occurring in the long term.
[Read More]
In the U.S., there are 33 states plus Washington D.C., that have legalized marijuana in some form. In addition on November 3rd, there are 5 more states that could legalize marijuana. With a presidential election on the horizon, a lot could change in the cannabis industry in the very near future. While the U.S. cannabis industry has been the focus of the past six months, there are plenty of other countries that are working to compete. Major marijuana stocks have also started to invest heavily in abroad cannabis industries. With this in mind, let's take a look at why investing in marijuana stocks could be a solid choice for the long term.
Marijuana Stocks Continue to Report Record Revenue
In Canada and the U.S., we have seen a very positive effect from Covid on the cannabis industry. Of course, this illness has been detrimental to the public and the stock market, but marijuana stocks have managed to come out on top. This is because more people are at home than in many years prior leading to more people consuming cannabis. Scotts Miracle-Gro Inc. Is one of the many examples that investors look at. In its latest quarter, the company reported an almost 30% revenue increase overall.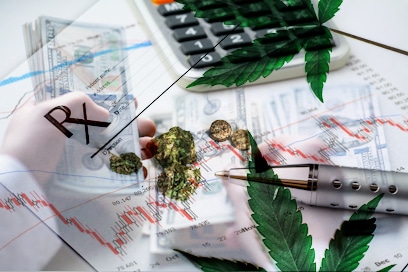 But, it's cannabis aimed subsidiary, Hawthorne Gardening, reported more than 72% in revenue growth to over $300 million. This is just one of many examples of revenue skyrocketing in the past year. While Canadian pot stocks have had a tougher time in the past six months compared to the U.S., they still have a great deal of value. Because of Covid, many leading marijuana stocks have reported greater growth than anyone thought possible. With this, investors have begun to pay attention to the cannabis industry in higher numbers than in many years prior.
The Long Term is Where the Cannabis Industry Could Shine
While the short term is also valuable for marijuana stocks, many investors believe in the long term future of the cannabis industry. As of 2020, there is little to no legislation in the U.S. that backs the cannabis industry. But, many believe that with a new potential president, we could see some big changes. Grand View Research recently announced that by the year 2027, the cannabis industry could be worth $73 billion globally. This represents a CAGR of 18%. Another report done by Cowen states that "the cannabis market could generate as much as $75 billion in gross annual sales by 2026, up from a prior forecast of $50 billion." The main reason behind this growth is that the cannabis industry is still very much in its infancy.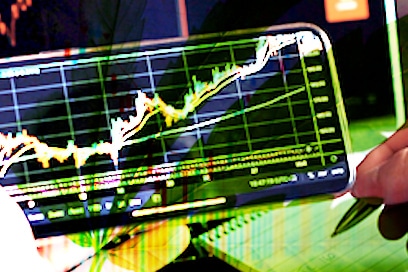 Marijuana stocks as we know it have only been around for a short period of time. This means that we have only scratched the surface of what is possible with cannabis stocks and the industry at large. If new laws go into place in the U.S. and around the world, we could see the industry grow at an even greater rate. With this in mind, marijuana stocks remain extremely popular around the world.
What This Means for the Future of Marijuana Stocks
At the end of the day, it continues to look like the cannabis industry has a great deal of growth potential. Given the analytical reports and the sentiment from the public, many believe that marijuana stocks could continue to see a large amount of growth in the next decade. Of course, we have to account for what type of laws go into place and the time frame for these new laws to go into effect. But, in the U.S. and many other countries, the support for legal cannabis by the public is overwhelming.
In conclusion, a lot has to change in order for the cannabis industry to reach the success that many believe it could. But, with these changes happening on a daily basis, it looks plausible that the industry could continue growing. With this in mind, the hopes are that we can watch marijuana stocks continue to see widespread success as we move into the future.
---
MAPH Enterprises, LLC | (305) 414-0128 | 1501 Venera Ave, Coral Gables, FL 33146 | new@marijuanastocks.com