US Cannabis Stocks in Focus for August 2023
As we reach mid-August 2023, the attention remains on the top US marijuana stocks, representing the country's thriving cannabis industry. This once-forbidden sector has seen a spectacular metamorphosis in the last decade, with a compound annual growth rate of more than 20%. As legalization spreads across states, the US cannabis business is expected to reach unparalleled heights, with a stunning $41 billion in revenue by 2025.
Considering this encouraging backdrop, investors should enter the world of marijuana companies with caution and risk management methods. While the promise of this industry is clear, its volatility remains an essential concern. Moving averages and the relative strength index (RSI) are technical indicators that might help you make better judgments. It will be critical to balance optimism with caution to ensure that portfolios are well-diversified and equipped to navigate the inevitable swings of this developing sector.
August 2023 is an ideal time for investors to watch some notable US cannabis stocks that have garnered notice for their development prospects. The intersection of rising legalization and astute risk assessment and technical analysis sets the setting for an exciting chapter in the story of the US marijuana market.
[Read More] Top Marijuana Stocks To Watch As Earnings Are Released
Exploring August 2023's Key US Marijuana Stocks
Trulieve Cannabis Corp. (OTC: TCNNF)
Green Thumb Industries Inc. (OTC: GTBIF)
Ayr Wellness Inc. (OTC: AYRWF)
Trulieve Cannabis Corp.
Trulieve Cannabis Inc., which operates in eleven states, owns most of the Florida market. With 186 retail locations, the company dominates the cannabis business in America. The processing and expansion area of the complex totals 4 million square feet. The most recent Georgia manufacturing license has helped Trulieve's position in the Southeast cannabis industry. The firm opened its first dispensary in Massachusetts, laying the groundwork for future growth. To extend its manufacturing capacity in the southwest, the company purchased a 64,00 square foot growing facility near Phoenix in early February. In April, the company acquired Greenhouse Wellness West Virginia Dispensaries LLC, expanding its geographic footprint into West Virginia.

Q2 2023 Financial and Operational Highlights
Revenue of $282 million, with 96% of revenue from retail sales. Excluding deferred revenue, retail revenue increased by $3 million, sequentially driven by increased traffic and volume partly offset by price compression.
Achieved GAAP gross margin of 50%, with a gross profit of $142 million. Reclassifying idle capacity expense to COGS resulted in $2 million of tax savings.
SG&A expenses lowered by $4 million sequentially to $96 million.
Reported net loss of $404 million. Adjusted net loss of $15 million* excludes non-recurring charges, asset and goodwill impairments, disposals, and discontinued operations. The recent stock price performance triggered Goodwill impairment and is not connected to management's forecasts.
Achieved adjusted EBITDA of $79 million*, or 28% of revenue.
Generated cash flow from operations, excluding tax payments of $98 million year to date.
Inventory reduction initiatives drive $24 million in cash generation year to date.
Cash at quarter end of $160 million.
Realized record traffic, customers served, and units sold on 4/20 holiday, up 10%, 11%, and 9%, respectively, year over year.
Sold 11.6 million units of branded products through branded retail, up 9% sequentially.
TCNNF Stock Performance
TCNNF stock closed on August 16th    at $3.79, down 10.19% in the last three months of trading. The stock has a 52-week price range of $3.73-$16.11 and is down 70.41% in the last year. According to analysts at CNN Business, TCNNF stock has a 12-month average price target of $10.42 per share. In this case, this represents an upside of 174.98% from its last trading price of 3.79.
[Read More] The Best 3 Marijuana Stocks You Need To Know About
Green Thumb Industries Inc.
Green Thumb Industries Inc. is a key player in the cannabis consumer packaged goods (CPG) market in the United States. There are currently 83 Green Thumb sites throughout 14 states. GTI will soon have 111 retail licenses, with more on the way. According to the terms of the first agreement with the privately held Cookies Brand, GTI will open a Cookies on the Las Vegas Strip in 2021. Following the successful acquisition of Dharma Pharmaceuticals, Green Thumb has announced the debut of its marijuana company in Virginia. By acquiring Leafline Industries, the company expanded into Minnesota. On July 1st, the firm began selling adult-use cannabis in four Maryland locations.

Highlights for the second quarter and six months ended June 30, 2023:
Second quarter revenue of $252 million increased 2% sequentially; first half 2023 revenue increased 1% to $501 million year-over-year.
GAAP net income of $13 million or $0.05 per basic and diluted share.
Adjusted EBITDA was $76 million or 30% of revenue.
Six months of cash flow from operations of $93 million, net of $52 million of tax payments.
Cash at quarter end totaled $149 million.
Six RISE retail stores were opened: two in Pennsylvania; two in Virginia and one each in Minnesota and Nevada.
GTBIF Stock Performance
On August 16th, GTBIF shares finished at $6.72, down 4.68% in the last three trading months. Currently, the stock has a 52-week price range of $6.42-$16.50 and is down 35.82% in the last year. According to analysts at CNN Business, GTBIF stock has a 12-month average price target of $14.07 per share. In this case, this would represent an increase of 109.40% from its last trading price of $6.72.
[Read More] Marijuana Stocks To Watch Before The New Week
Ayr Wellness Inc.
Ayr Wellness Inc. is a well-known Florida cannabis company. 60 of the company's 70 marijuana-related firms are based in Florida. In order to expand in Illinois, the company purchased Herbal Remedies Dispensaries, LLC. Adult marijuana use has the potential to boost the appeal of companies in Ayr, Massachusetts. In Pennsylvania, the business has opened its sixth linked dispensary. Ayr intended to open its 86,000-square-foot processing and growing plant in December after receiving regulatory certification from Arizona. The company made a significant investment in the beverage business by acquiring Levia Cannabis Infused Seltzer in 2022.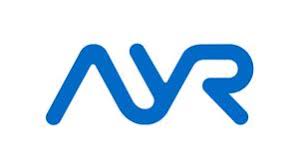 Revenue increased 18% year on year to $117.7 million in the first quarter of 2023, according to AYR data, up 3% sequentially. In addition, Adjusted EBITDA increased by 64% year on year to $26.3 million and 9% sequentially (GAAP loss from operations increased to $21.7 million from $21.0 million in Q1/22). Since the start of 2023, the company has launched seven new sites in Florida, bringing the total number of dispensaries in the state to 60. The company intends to open ten further locations in 2023, increasing the total number of locations to 70 by the end of the year.
The Company estimates that revenue and Adjusted EBITDA will expand in line with Q1 sequential growth patterns in the second quarter. AYR further reiterates its expectation of positive operating cash flow in 2023. However, operating cash flow patterns will not be linear due to the timing of tax payments. The company will report its second-quarter results before the market opens on August 17th.
AYRWF Stock Performance
AYRWF stock closed on August 16th  at $0.885, down 28.05% in the last three months of trading. The stock has a 52-week price range of $0.5660-$4.75 and is down 80.49% in the last year. According to analysts at CNN Business, AYRWF stock has a 12-month average price target of $4.70 per share. In this case, this would represent an upside of 431.52% from the last price of $0.885.
[Read More] The Best 3 Marijuana Stocks You Need To Know About
Navigating the Green Path of US Cannabis Stocks
In conclusion, the landscape of top US marijuana stocks presents an alluring spectacle in August 2023, beckoning investors with the potential for substantial gains. Yet, amidst the allure, the imperative of prudent risk management cannot be overstated. The exponential growth of the US cannabis industry, punctuated by an impressive 20% compound annual rate, is an undeniable testament to the sector's potency. However, as with any burgeoning market, volatility remains an inherent companion, emphasizing the significance of technical indicators and diversified portfolios in safeguarding investments.
An intricate dance between opportunity and risk unfolds as investors engage with these pioneering companies. By treading this path with circumspection and calculated analysis, stakeholders can harness the potential of the US marijuana market while weathering the uncertainties, ensuring a sustainable and prosperous journey ahead.
---
MAPH Enterprises, LLC | (305) 414-0128 | 1501 Venera Ave, Coral Gables, FL 33146 | new@marijuanastocks.com