Best Cannabis Stocks For This Week
In 2023, do you plan to invest in the top US marijuana stocks? The US cannabis sector is predicted to expand further in 2023. There will probably be more cannabis businesses operating in the US as more states legalize cannabis for medical and recreational purposes. As competition intensifies, established businesses will try to increase their market share, and new startups will probably appear to satisfy the rising demand for cannabis products.
The industry may experience further consolidation as more prominent companies buy smaller ones to get their technology, patents, and expertise. Also, the industry can become more regulated, which could be advantageous and challenging for cannabis companies. Despite this, it is anticipated that the US cannabis sector will expand during the ensuing years due to a shift in public attitude, a rise in legality, and the prospect of significant profits.
It is crucial to remember that a variety of factors, such as adjustments to governmental laws and regulations, changes in consumer tastes, and shifting market dynamics, could impact the industry's future. Grand View Research estimates that the US cannabis market could be worth $ 10.8 billion in 2021 and will increase at a CAGR of 14.9% between 2022 and 2030. Investors may profit from the recent market dip by utilizing the sector's broad rebound. These 2 US marijuana stocks may appear on your list in 2023.
[Read More] 3 Marijuana Stocks To Watch 3rd Week Of April
Top US Marijuana Stocks For Q2 2023
Curaleaf Holdings, Inc. (OTC: CURLF)
Verano Holdings Corp. (OTC: VRNOF)
Curaleaf Holdings, Inc.
Curaleaf Holdings, Inc., a multi-state cannabis merchant with 148 retail locations in the United States, manufactures packaged cannabis products. In order to promote medical marijuana products in Germany, Adven GmbH, a fully-owned subsidiary of Curaleaf International, is now doing so. Curaleaf's Select is one of the most well-known brands in the nation. Curaleaf purchased Tryke Companies in November to expand into three more states. Arizona, Nevada, and Utah are now owned by the business. On December 7, a groundbreaking collaboration in cannabis education was revealed by the Cannabis Sommelier Certification Program, Ganjier, and the Grassroots brand.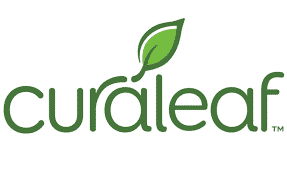 In November, Curaleaf announced revenue for the third quarter of $340 million, up 7% annually and 1% sequentially. Moreover, Adjusted EBITDA increased by 18% YoY to $84 million in the third quarter of 2022. In the third quarter and the first nine months of 2022, the company produced operating cash flows of $60 million and $7 million, respectively. The third quarter of 2022 saw a net loss attributable to Curaleaf of $51 million as opposed to $55 million from the third quarter of 2021. The company announced the opening of its 58th facility in Florida and 148th overall on February 17. Results for the company's fourth quarter and the whole of 2022 will be released in April. On April 17th, the company announced that the New Jersey Cannabis Regulatory (CRC) reversed itself and voted to approve Curaleaf's adult-use cannabis licenses.
CURLF Stock Performance
On April 17th, CURLF  shares closed at $2.506, down 26.23% in the past month of trading. The stock is currently trading in a 52-week range of $2.23-$7.90 and is down 41.68% year to date. According to analysts at CNN Business, CURLF stock has a 12-month average price target of $7.48 per share. In this case, this would represent an upside of 198.41% from its last trading price of $2.506.
[Read More] 2 Canadian Marijuana Stocks To Watch For This Weeks Trading
Verano Holdings Corp.
Verano Holdings Corp. is a multistate, vertically integrated cannabis company in the US. Under a number of brand names, the company offers high-end cannabis products for sale. Verano continues to have sway over 14 manufacturing and processing facilities, 125 dispensaries, and 13 states. Despite this, the company is well-known in Florida and has 63 locations. Zen LeafTM and MÜVTM, two of the company's retail brands, operate dispensaries serving medicinal and adult-use customers. The company opened a drive-through dispensary on Flamingo Drive in Las Vegas.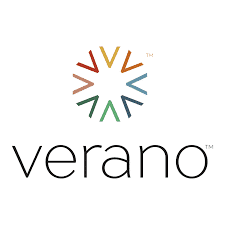 Verona said in March that it had generated $879 million in record revenue, up 19% from the previous year. Revenue for the fourth quarter of 2022 was $226 million, up 7% from the previous year but down 1% from the quarter before. The business also generated a gross profit of $103 million, or 46% of sales. The business suffered a Q4 2022 net loss of $(216) million, which includes an impairment charge of $229 million. Verano operates actively in 13 states, with 125 dispensaries, 14 cultivation and processing facilities, and more than one million square feet of cultivation area.
VRNOF Stock Performance
VRNOF shares closed at $2.79 on April 17th, down 7.22%% in the past month of trading.  In this case, the stock has a 52-week price range of $2.58-$8.587 and is down 11.22% year to date. According to analysts at Tip Ranks, VRNOF stock has a 12-month average price target of $10.93 per share. This would represent an increase of 294.60% from its last trading price of $2.79.
[Read More] Best Ancillary Pot Stocks To Buy? 2 Supporting Cannabis Online
Investing In Pot Stocks In 2023
In the next few months, several things could increase the value of these marijuana stocks in 2023. In general, examining their financials and press releases may make it easier to identify the best cannabis companies on the market. To benefit from the recent market instability, several seasoned traders are actively putting short-term bets in the leading cannabis businesses. Using technical indicators and chart patterns, choose the best entry and exit criteria before beginning a trade. By actively hunting for profitable settings in the market, you can raise your odds of producing successful trades.
---
MAPH Enterprises, LLC | (305) 414-0128 | 1501 Venera Ave, Coral Gables, FL 33146 | new@marijuanastocks.com