Best Cannabis Stocks For Q3 2022
Are the top marijuana stocks on your watchlist right now? Numerous of the top cannabis stocks to watch spiked after it was revealed that Schumer had formally introduced the CAOA in the Senate. As Congress continues to work on marijuana legalization legislation, the cannabis industry may continue to thrive in August.
Trading marijuana penny stocks is one-way cannabis investors are leveraging the current boom in the cannabis industry. For those who don't know, penny stocks are any equities that trade for less than $5. These cannabis stocks, which are known for their extraordinary volatility in the present market climate, may offer big profits for short-term investors.
By taking advantage of the lower price points, numerous active traders are currently opening positions in some of the best marijuana stocks. The cannabis sector is probably preparing for a potential surge in August. Next week, as the broader markets continue to show upside, let's take a closer look at two of the best marijuana penny stocks on your list.
[Read More] Are You Ready To Buy Marijuana Stocks Today?
Best Marijuana Stocks Under $2 Right Now
Jushi Holdings Inc. (OTC: JUSHF)
Cansortium Inc. (OTC: CNTMF)
Jushi Holdings Inc.
Jushi Holdings Inc. is a cannabis and hemp company that is growing its market share in the American medical and recreational marijuana markets. The company's major objective is to provide a variety of branded marijuana and hemp-derived products to the US market. The BEYOND/HELLO brand is used by 34 Jushi-operated dispensaries around the nation. Additionally, Jushi has 31 retail licenses in the US, and Beyond/Hello, its national cannabis dispensary brand, is growing both online and offline. By acquiring NuLeaf Inc. in April, the company was able to extend its vertically integrated operations into Nevada.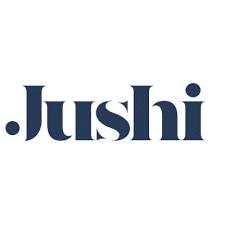 Jushi's revenue rose by 48.5 percent to $61.9 million in the first quarter of 2022. Another encouraging development for the company was a rise in adjusted gross profit, which rose by 33.1 percent year over year to $25.5 million. In the first quarter, the company reported a net loss of $14.3 million. The company ended the quarter with $76.2 million in cash and cash equivalents and $1.1 million in adjusted EBITDA, or 1.7 percent of revenue. The Bank and Sèchè flower strains were the first cannabis brands and goods the firm introduced in Massachusetts during the first quarter of 2022. In June, Jushi released a range of products using hydrocarbon extraction, expanding its menu of The LabTM vape and concentrate options. The business will release its financial results for the second quarter of 2022 on August 29 before the market opens.
JUSHF Stock Performance
JUSHF stock closed at $1.72 on August 17th down 8.99% in the last five days of trading.  Currently, the stock has a 52-week price range of $1.31-$5.53 and is down 47.08% year to date. According to analysts at Tip Ranks JUSHF stock has a 12-month average price target of $3.98 per share. In this case, this represents an upside of 131.25% from its last trading price of $1.72.
[Read More] Top Marijuana Stocks In August 2022
Cansortium Inc.
The Florida-based cannabis business Cansortium Inc. is dedicated to producing high-quality marijuana. Currently, the business has offices in Texas, Michigan, and Pennsylvania. This year, Cansortium is extending its reach in Florida and Pennsylvania with a $90 million loan and equity arrangement. A dispensary for the company has just opened in Fruitland Park, Florida. One of the state's major dispensary networks, Cansortium operates 27 dispensaries in Florida. Fluent offers a wide range of premium dried flower, consumables, full-spectrum extracts, cartridges, and lotions under the Fluent brand.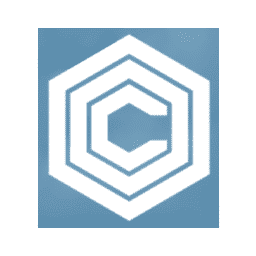 The company submitted its first quarter 2022 interim results as well as its 2021 audited financial statements in June. In general, total revenue for 2021 rose 25% to $65.4 million from $52.4 million. From $31.4 million or 59.9% of revenue, adjusted gross profit rose 34% to $41.9 million, or 64.1% of revenue. In addition, compared to $10.3 million or 19.6% of revenue, Adjusted EBITDA jumped by 90% to $19.6 million, or 29.9% of revenue. Revenue during the first quarter of 2022 rose 30% to $19.7 million from $15.1 million. The company is still anticipating sales in 2022 to be in the $90-$95 million area, which would represent an increase of roughly 40% from 2021. Due to Cansortium's Florida cultivation, Fluent now has extra greenhouse facilities in Homestead and Sweetwater.
CNTMF Stock Performance
On August 17th, CNTMF stock finished at $0.16, down 12.90% in the past month. The stock is now trading in a 52-week price range of $0.132-$0.91 and is down 76.12 percent year to date.
[Read More] Top Marijuana Penny Stocks On The Nasdaq To Watch Right Now
Investing In The Best Cannabis Stocks In 2022
Examining a company's financials and press releases may help you identify the greatest prospects in the sector. Before considering a position, it's crucial to thoroughly investigate a company. You might be able to make better use of technical indicators and chart patterns to execute trades that are more successful. Short-term traders may profit from the current market conditions as a result of the cannabis industry's quick domestic and international expansion. You could find it useful to become familiar with a variety of trading methods during a downturn. The best US marijuana stocks to have in your portfolio in August 2022 might be these.
---
MAPH Enterprises, LLC | (305) 414-0128 | 1501 Venera Ave, Coral Gables, FL 33146 | new@marijuanastocks.com