Best Cannabis Stocks To Watch Right Now In August
As the third week of August comes to a close, are the best marijuana stocks on your radar? There appear to be some developments in Congress as the fight for the cannabis sector in the US continues, both in terms of reform and legalization. Sen. Cory Booker recently declared that he would be open to a SAFE Banking bill that included includes a clause for marijuana business banking and criminal justice reform. The SAFE Banking Act has passed the House several times, but it is stuck in the Senate. The measure would enable legitimate cannabis businesses to interact with the American banking system.
Trading marijuana penny stocks is one-way cannabis investors are using the current rise in the cannabis industry. For those who are not acquainted, penny stocks are any equities that trade for less than $5. These cannabis stocks, which are well known for their high volatility, may provide potential rewards for short-term traders in the present market climate. By taking advantage of the lower price points, many active traders are presently opening positions in some of the leading penny marijuana stocks. The cannabis sector is probably preparing for a potential rise in August. As the broader markets continue to show signs of life, let's take a deeper look at three of the best marijuana penny stocks for your list next week.
[Read More] Top Marijuana Stocks For Penny Stock Investors In August
Best Marijuana Stocks Right Now In August
Neptune Wellness Solutions Inc. (NASDAQ: NEPT)
Aurora Cannabis Inc. (NASDAQ: ACB)
Acreage Holdings, Inc. (OTC: ACRHF)
Neptune Wellness Solutions Inc.
The transformation of Neptune Wellness Solutions Inc. into a fully integrated consumer packaged goods company is now complete. The company will provide a range of CBD beverages in the US, such as flavored teas and lemonades containing CBD. Neptune is transitioning from a huge consumer goods company to a B2B hemp and cannabis extraction company. Currently, the business sells consumer goods like cannabis, nutraceuticals, cosmetics, personal care items, organic food, and beverages. In October, the company promoted Jessica Adkins to Senior Vice President of Corporate Communications. In Ontario and Alberta, Neptune's expanded their selection of Mood Ring goods in December by including Pre-rolls.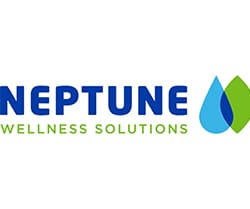 After signing a supply agreement with Alberta Gaming, Liquor, and Cannabis earlier this year, Neptune expanded its reach in Canada to over 1600 stores. Two of the company's brands, Mood Ring and PanHash, can now sell cannabis products for leisure use in British Columbia, Alberta, Ontario, and Quebec. Revenue for the first quarter of the company's fiscal 2023 totaled $16.3 million, up 61% from the same period last year. The Sprout division of Neptune reported $8.2 million in revenue, marking its highest net sales quarter ever. Compared to a reported net loss of $18.9 million in the prior comparable period in fiscal 2022, the company reported a first-quarter net loss of $6.5 million.
Additionally, the business recorded a $2.9 million gross profit loss for the fiscal first quarter of 2023 as opposed to a $2.3 million gross profit loss for the comparable period in 2022. It had an Adjusted EBITDA (non-GAAP) loss of $9.8 million for the first quarter of fiscal 2023 as opposed to a loss of $12.9 million for the same period in fiscal 2022.
NEPT Stock Performance
NEPT stock closed at $2.02 on August 18th up 49.63% for the trading day. The stock has a 52-week price range of $1.00-$25.90 and is down 90.59% year to date.  According to analysts at Tip Ranks NEPT stock has a 12-month median price target of $0.62 per share. In essence, this would be a decline of 69.31% from its current trading price of $2.02.
Aurora Cannabis Inc.
Aurora Cannabis Inc. is a Canadian company that grows and exports medicinal marijuana to other nations. By purchasing Reliva, a business that makes CBD in the US, the corporation entered the cannabis market there. The stock of Aurora now includes three more San Rafael '71 cultivars. $8 million worth of marijuana was exported by the corporation to Israel. After delivering the first batch of cannabis to the French medicinal cannabis pilot program, the company is now focused on balancing its accounts. When the business launched its first production and manufacturing facility with EU-GMP certification in May, it also increased its market domination in Germany.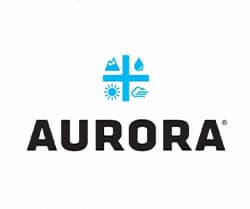 The company continued to dominate Canadian LP in high-margin overseas medical sales when it released its third quarter fiscal 2022 results in May. Net sales of medical marijuana totaled $39.4 million, an increase of 8% over the prior year. Net cannabis sales increased by $50.4 million in the third quarter of 2022, a 17 percent decrease from the second. Adjusted EBITDA losses decreased from $20.9 million in the second quarter to $12.3 million in the third. The company now has a strong balance sheet and has previously repurchased $141.4 million in convertible notes. Aurora Cannabis paid $20 million to repurchase convertible notes in June.
ACB Stock Performance
ACB stock closed at $1.65 on August 18th   up 26.28% in the last month of trading. Currently, the stock has a 52-week price range of $1.21-$8.69 down 68.02% year to date. According to analysts at CNN Business, ACB stock has a median price target of $2.34 per share. This would be an upside of 41.67% from its last trading price of $1.65.
Acreage Holdings, Inc.
Acreage Holdings, Inc. is a cannabis grower and retailer with sites all across the US. In general, Acreage is pursuing a partnership with Canopy Growth Corporation (NASDAQ: CGC) that could lead to an acquisition if the prohibition in the US is lifted. The economies of New York and New Jersey are anticipated to grow substantially in the years to come because of their enormous geographic areas. Where it currently has the most licensed stores, in New Jersey, Acreage plans to finalize the construction of its growth facility. On May 3, Acreage completed the sale of an Oregon cultivation and processing facility and increased its adult-use retail operations there.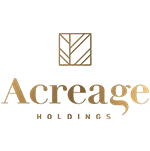 Acreage delivered its Q2 2022 earnings with its 6th consecutive quarter of positive Adjusted EBITDA with a sequential improvement of 20% quarter-over-quarter. In addition, the company continued solid revenue growth with a 39% increase year-over-year and an 8% increase quarter-over-quarter to $61.4 million for Q2 2022. Also, Acreage reported a gross margin of 50% compared to 52% in Q1 2022, and 54% in Q2 2021. To help it achieve its expansion goals, Important Acreage has acquired a $150 million credit facility from AFC Gamma, Inc. (NASDAQ: AFCG).
ACRHF Stock Performance
ACRHF stock closed at $0.83 on August 18th up 5.17% in the last five trading days. The stock has a 52-week price range of $0.5270-$3.20 and is down 51.54% year to date.
Making The Best Investments When Trading Pot Stocks In 2022
Examining a company's financials and press releases might help you significantly when trying to identify the industries with the strongest potential. A thorough examination of a company is necessary before selecting a position. Your investing profits can increase if you improve your use of technical indicators and chart patterns. Short-term traders may profit from the current market conditions given the cannabis industry's quick local and international expansion. You could find it useful to become familiar with a variety of trading tactics during a downturn. These could be some of the top marijuana stocks to add to your watchlist in August 2022.
---
MAPH Enterprises, LLC | (305) 414-0128 | 1501 Venera Ave, Coral Gables, FL 33146 | new@marijuanastocks.com