March Shows Downturn In Cannabis Sector
The month of March has seen substantially lower market value for the best marijuana stocks to buy. Although at the current time most cannabis companies are reporting record 2020 financial results with triple-digit percentage revenue growth, they still lost significant value for the month. But is this current downturn in cannabis stocks a buying opportunity for investors? Most analysts believe the cannabis market will continue to grow and produce massive revenue gains for the next five years.
In the U.S., states like Michigan are seeing cannabis sales increase by 160% to $105 million for February. One catalyst that is boosting Michigan cannabis sales is the adult-use market. In fact, adult-use cannabis sales were up by 353% to $67.1 million. In 2020 Michigan generated $985 million in cannabis sales and this trend should continue to expand. At the present time, the adult-use cannabis market is growing rapidly in the U.S.
Most American cannabis companies are expanding through mergers and acquisitions spreading through the U.S. rapidly establishing their presence in the industry. Some currently believe marijuana stocks are in a position for a rebound in the market. With this in mind adding some of the top pot stocks to your watchlist could be beneficial for your portfolio. Since the start of 2021 leading marijuana stocks have seen substantial gains in the market.
Reporting Strong Full Year 2020 Financial Results
But recently U.S. top marijuana stocks like Curaleaf Holdings, Inc. (OTC: CURLF) have dropped in value significantly during the month of March. In the meantime, in March, they also released record Q4 and fiscal year 2020 financials of $238.9 million and $767.1 million, respectively.  Since 2020 cannabis companies have been growing at an extraordinary rate. In many cases, the best-positioned companies will benefit from growth in each state.
Some companies have established a strong presence in different states gaining market share across the U.S. Other companies are establishing themselves in the Canadian cannabis market and also strategically preparing to enter the U.S. cannabis market. With both markets showing growth in 2020 marijuana stocks could be positioned at better levels to start a position. With this in mind, let's look at 2 marijuana stocks to add to your watchlist for April.
Read More
Marijuana Stocks To Watch:
Harvest Health & Recreation Inc. (OTC: HRVSF)
Fire & Flower Holdings Corp. (OTC: FFLWF)
Harvest Health & Recreation Inc.
Harvest Health & Recreation Inc. is a vertically integrated cannabis company with one of the footprints in its home state of Arizona. Operating 15 dispensary locations in the state Harvest has a total of 37 stores nationwide. Earlier in the year in January, Arizona launched recreational cannabis sales and Harvest is in one of the best positioned in the state to see revenue growth. Recently Harvest increased its full-year 2020 revenue target to $225. In addition, the company is expanding its operations in Florida with 6 operating dispensaries, and Pennsylvania where it has 9 affiliated locations.
Next week on March 30th Harvest will release its Q4 and full-year 2020 earnings. With the start of recreational cannabis in Arizona and growth in key markets like Florida and Pennsylvania Harvest could have substantial future growth potential. With this recent downturn in the cannabis sector HRVSF stock could be a good addition to your April watchlist.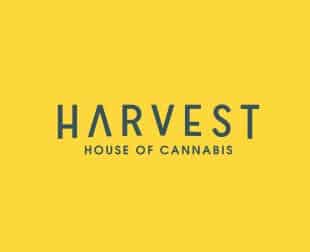 HRVSF stock is up 42.54% year to date with a high of $4.50 in February. Closing trading on March 24th at $3.0788 HRVSF stock has shown a downward trend this month. According to analysts at Tip Ranks HRVSF stock has a 12-month price target of $5.74 per share. In essence, this would be an 86.43% increase from current levels. For this reason, HRVSF stock is a top U.S marijuana stock to watch in April of 2021.
[Read More] Will These Marijuana Stocks Make Investors Money?
Fire & Flower Holdings Corp.
Fire & Flower Holdings Corp. is an independent adult-use cannabis retailer focusing on the Canadian market and international expansion. At the present time, the company provides consumers with the best-in-class retailing with the HifyreTM digital platform connecting consumers with cannabis products. In detail Fire & Flower owns and operates dispensaries like the Fire & Flower, Friendly Stranger, Happy Dayz, and Hotbox brands. In February the company made an announcement of its entry into the U.S. cannabis market through a strategic licensing partnership.
Specifically, a licensing partnership and acquisition option with American Acres is the strategic entry into the California, Arizona, and Nevada markets. In the future, the acquisition could occur once the federal legalization of adult-use cannabis in the U.S. is in place. Although Fire and Flower is a smaller Canadian company it appears to be making big moves for the future.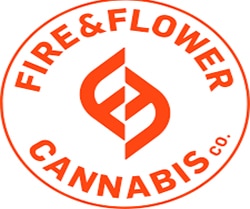 FFLWF stock closed trading on March 24th at $0.9195 down 1.94% for the day. According to analysts at Market Beat FFLWF stock has a consensus price target of $1.80 per share. In achievable this would be a 95.8% gain from current levels. With this in mind, FFLWF stock is a top cannabis stock to watch to close in March.
[Read More] Top Marijuana Stocks To Watch Before April
---
MAPH Enterprises, LLC | (305) 414-0128 | 1501 Venera Ave, Coral Gables, FL 33146 | new@marijuanastocks.com