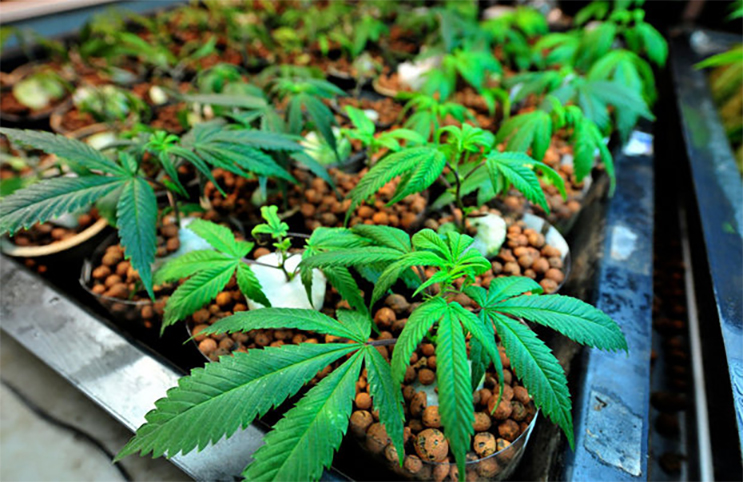 According to a relatively recent report from Marijuana Business Daily, titled "Marijuana Business Factbook 2017," legal pot sales in the United States are anticipated to increase by 30% this year to $5.1 billion to $6.1 billion, with the total U.S. market predicted to advance to nearly $17 billion by 2021. The results of these statistics and the public's quickly changing view of marijuana are that investors are more excited than ever about marijuana stocks.
One marijuana stock in particular, that is one clinical trial away from a potential $1 billion market cap. The question at hand for investors is what marijuana stock could be the next to fly? While, there's no way of being certain, one of the industry's worst-performing stocks as of recent, could turn out to be one of the best performers in the months to come. All it takes is one clinical trial to work in favor of Cara Therapeutics, it could re-ignite everything it recently lost and potentially reach a $1 billion market cap.
Cara was on pace to reach a $1 billion valuation in June, coming within $73 million of the target that very few marijuana stocks have reached. Poor results from one its continuous studies hurt the stock and investors quickly. In late June, Cara therapeutics reported highly anticipated phase 2b data for oral experimental kappa opioids receptor agonist CR845 as a treatment for patients with osteoarthritis of the knee or hip. The data showed that two of the three oral doses failed to reach statistical significance, while the highest dose reached statistical significance in only a small portion of the study- OA of the hip, where a 39% decline in mean joint pan score was monitored.
However, one study, that could rapidly redeem Cara Therapeutics' stock. On June 21, Cara announced that the independent data monitoring committee (IDMC) had suggested that its phase 3 trial involving two doses of an intravenous version of CR845 as a treatment for postoperative pain be continued after an interim assessment. The trial, also called Clin3001, is investigating up to 450 patients before to and following abdominal surgery across the 30 clinical sites.
It's vital to add that the IDMC's suggestion doesn't mean it will work for I.V. CR845. Though, the fact that both doses of I.V. 845 are still going in pivotal-stage studies shows that the IDMC sees an opportunity for Cara's experimental therapy to reach its primary endpoint. If I.V. CR845 ends up meeting its primary endpoint of a change in pain intensity over the 24-hour postoperative period, it would legitimize CR845 as a pain treatment and give authority to Cara's drug-development platform. It could result in roughly $250 million in annual sales as a postoperative pain treatment. These peak sales, combined with some renewed potency throughout the remainder of Cara's pipeline, could drive its valuation up to $1 billion.