2 Top Canadian Marijuana Stocks To Watch In 2023
Most marijuana stocks are still feeling the impact of volatile trading. This volatile action going on has put traders in a positive place even with a decline in the sector. With 2023 soon to begin there are various means to potentially help drive the sector up to new levels. Marijuana stocks have historically traded with unpredictable patterns. As of late, this has been a positive for the preparation of future trading. So when there is a pullback as many know this is a chance to find marijuana stocks to buy. With new ventures for various cannabis companies and the push for better state and federal-level reform 2023 is looking promising for the sector.
When there is a belief that companies may soon trade better due to whatever reason things begin to recover. Yet the amount of upward trading is still a short window which makes taking profits a bit of a challenge in certain aspects. From the cannabis sector being inconsistent with its trading shareholders have had to adjust their style to see better gains. But the same foundation for any sector remains the same buy low and sell high. As well always do your homework on each possible cannabis stock you feel may hold value. The cannabis industry overall is still young and progressing day by day. Plus with no federal reform in place, there could be higher levels of volatility for the cannabis sector.
2 Marijuana Stocks To Watch
Aurora Cannabis Inc. (NASDAQ:ACB)
OrganiGram Holdings Inc. (NASDAQ:OGI)
Aurora Cannabis Inc.
Aurora Cannabis Inc. together with its subsidiaries, produces, distributes, and sells cannabis and cannabis-derivative products in Canada and internationally. The company produces, distributes, and sells medical and consumer cannabis products in Canada. Back on November 10th, the company announced its fiscal 2023 first quarter results.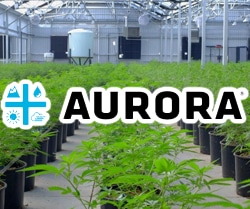 Fiscal 2023 First Quarter Results
Medical cannabis net revenue1 was $31.6 million, a 14% decrease from the prior quarter and a 23% decrease from the prior year period, delivering 64% of Aurora's Q1 2023 consolidated net revenue1 and 86% of Adjusted gross profit before fair value (FV) adjustments1.
The decrease in net revenue1 from Q4 was primarily attributable to timing of shipments into certain international markets during the prior quarter, with sales expected to normalize in Q2 2023. The decrease from the prior year quarter was driven by $7.9 million of sales to Israel and a strategic choice to shift our Canadian medical business towards the higher margin insured patient base.
Adjusted gross margin before FV adjustments on medical cannabis net revenue1 was 67% compared to 62% sequentially and 64% in the prior year period. The continued strength of the Company's medical adjusted gross margins1 reflects the direct-to-patient model in Canada and sustained presence in the high-margin international medical business
[Read More] Top US Marijuana Stocks To Buy Now? 2 For Watchlist In December
OrganiGram Holdings Inc.
OrganiGram Holdings Inc. through its subsidiaries produces and sells cannabis and cannabis-derived products in Canada. In recent news, the company has reported its record Q4 and full year fiscal 2022 results.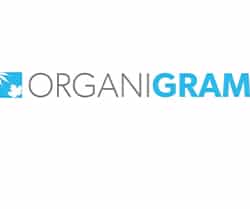 [Read More] Looking To Invest In The Cannabis Industry? 4 Marijuana ETFs To Watch
Highlights And Keymentions
Continued record growth in net revenue, reaching $45.5 million, the highest in the history of the Company, up 83% from $24.9 million in the same prior-year period and 19% from $38.1 million in Q3 Fiscal 2022.
Adjusted EBITDA1 of $3.2 million, the third consecutive quarter of positive Adjusted EBITDA, compared to negative Adjusted EBITDA of $4.8 million in the same prior year period.
Adjusted Gross Margin1 of $10.4 million or 23%, compared to $3.0 million or 12% in the same prior year period, reflecting improvements from increased efficiencies and higher sales volume.
---
MAPH Enterprises, LLC | (305) 414-0128 | 1501 Venera Ave, Coral Gables, FL 33146 | new@marijuanastocks.com