Top Marijuana Penny Stocks Worth Your Attention
The appeal of penny stocks is nothing new in investing, and the cannabis sector is no exception. Marijuana penny stocks have attracted the interest of investors in recent years, promising potentially significant returns on investment in a sector primed for tremendous expansion. As we go into 2023 and beyond, the US marijuana market continues to expand, presenting both possibilities and obstacles for those attempting to navigate the cannabis penny stock landscape.
Cannabis legalization in numerous states across the United States has prepared the path for a thriving sector, with market predictions reaching historic heights. According to industry estimates, the legal cannabis market in the United States is expected to top $41 billion by 2025, making it an appealing field for investors looking for development. However, within this industry, penny stocks bring a distinct mix of opportunities and risks that investors must carefully assess.
We aim to provide significant insights to investors interested in profiting from this dynamic sector by studying the existing landscape, regulatory developments, market trends, and prospective catalysts. Understanding the subtleties of cannabis penny stocks and the ever-changing US marijuana industry is critical for making informed investment decisions in the coming years, whether you are an experienced investor or someone wishing to dip their toes into the world of penny stocks.
[Read More] Are These 3 Top Marijuana Stocks On Your Watchlist?
July 2023's Best Marijuana Penny Stocks for Potential Gains
Ascend Wellness Holdings, Inc. (OTC: AAWH)
Columbia Care Inc. (OTC: CCHWF)
Glass House Brands Inc. (OTC: GLASF)
Ascend Wellness Holdings, Inc.
AWH facilities exist in Massachusetts, New Jersey, Ohio, Illinois, Michigan, and Michigan. AWH's major commercial initiatives include owning and operating facilities that produce renowned strains and having a thoroughly researched product portfolio. Typically, the company manufactures and sells its products under the brand name Ozone. Candy, concentrates, pre-rolls, flowers, and vape pens are the cannabis-related things available at the business. AWH runs 17 retail locations, and supplies licensed marijuana companies with items. The purchase price of MedMen NY Inc. will climb, as agreed upon between Ascend Wellness and MedMen Enterprises Inc.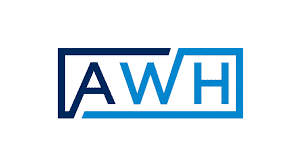 Ascend Latest Financial Results
Ascend released financial highlights for the first quarter of 2023, with total revenues increasing 39.5% year on year and 4.9% quarter on quarter to $141.2 million. Furthermore, excluding intercompany wholesale product sales, net revenue increased 34.2% year over year and 1.9% quarter over quarter to $114.2 million. Furthermore, retail revenue increased 30.7% year on year but decreased 1.8% quarter on quarter to $82.7 million. To $58.4 million, gross wholesale revenue increased 54.0% year on year and 16.3% quarter on quarter.
To $31.4 million, wholesale sales increased 44.2% year on year and 13.0% quarter on quarter. Ascend's net loss was $18.5 million for the quarter, down from $27.8 million in Q1 2022 and $15.1 million in Q4 2022. Adjusted EBITDA1 was $23.3 million, representing a 20.4% margin. Adjusted EBITDA increased by 42% yearly, while margins increased by 118 basis points. From quarter to quarter, margins decreased by 473 basis points. As of March 31, 2023, cash and cash equivalents totaled $73.3 million, with net debt2 totaling $250.8 million.
AAWH Stock Performance
AAWH stock closed on July 3rd  at $0.6357, down 19.99% in the past month of trading.  Currently, the stock has a price range of $0.60-$2.91, down 45.66% year to date. According to analysts at CNN Business, AAWH stock has a 12-month median price forecast of $3.93 per share. In this case, it would represent an increase of 517.38% from its last trading price of $0.6357.
[Read More] Top US Cannabis Stocks and Their Potential Catalysts in 2023
Columbia Care Inc.
Columbia Care Inc.'s territory in New York should significantly expand. The company, one of the East Coast's top cannabis producers, just purchased a 34-acre Long Island facility. Columbia Care now operates 131 locations throughout 18 cities in the United States, including 95 dispensaries and 33 growing and processing facilities. The business plans to open its first marijuana store in Missouri in October 2021. The third gLeaf dispensary in Virginia has notified the corporation of its location. On March 23, Cresco Laboratories Inc. (OTC: CRLBF), the largest MSO in the United States, paid $2 billion for Columbia Care.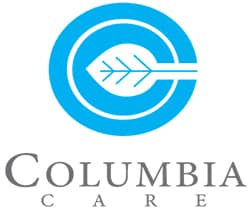 First Quarter 2023 Results
Quarterly Revenue of $125 Million, an Increase of 1% YoY
Quarterly Gross Profit of Over $47 Million, an Increase of 13% QoQ
Quarterly Adjusted EBITDA1 of Over $16 Million and Adjusted EBITDA Margin1 of Over 13%
In Q1 2023, launched a new line of formulated cannabis tablets, Press 2.0, in Delaware, Massachusetts, New Jersey, Virginia, and West Virginia
Retail share of internal brand sales increased to 46% in Q1 2023 compared to 45% in Q4 2022
In-house brands accounted for 60% of all flower sold at Columbia Care dispensaries in Q1 2023
There are now 35 Cannabist locations in the U.S., with additional openings planned in 2023
CCHWF Stock Performance
CCHWF stock closed on July 3rd    at $0.445, down 8.25% in the last month of trading. Currently, the stock has a 52-week range of $0.3550-$2.23, down 40.67% year to date. According to analysts at CNN Business, CCHWF stock has a 12-month average price target of $1.22 per share. In this case, this is an upside of 174.83% from its last trading price of $0.445.
[Read More] 3 Top Marijuana Stocks For Cannabis Investors In July
Glass House Brands Inc.
Glass House Brands Inc., a vertically integrated hemp and cannabis company, serves one of the country's fastest-growing industries. The company focuses on the California market, where it develops distinctive, ecologically friendly brands to meet consumers' needs in various industries. Mama Sue Wellness, Glass House Farms, and Forbidden Flowers are some of the company's well-known products. In September 2021, the company intends to invest in a 5.5 million square foot greenhouse in Southern California. The new company's chief financial officer is Mark Vendetti. PLUS, a well-known California edibles company, was purchased for $25.6 million in December.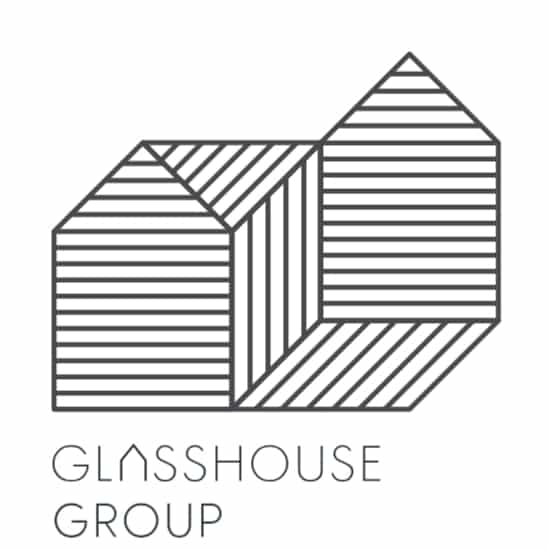 Glass House reported net revenues of $29.0 million in the first quarter of 2023, an increase of 108% over the same period in 2022 but a 10% sequential drop over the same period in 2022 attributable mostly to seasonality. This result exceeded our $27 million to $29 million Q1 estimate range. Furthermore, wholesale biomass revenue increased 182% from Q1 2022 to Q4 2022 but fell 7% sequentially. In the third quarter, product sales increased by 179% year on year, hitting roughly 49,923 pounds of equivalent dry weight.
Consolidated gross profit climbed from $2.3 million, or 17%, in the first quarter of 2022 to $10.2 million, or 32%, in the fourth quarter to $12.0 million, or 41% of net revenues in the fourth quarter. This gross margin% has been at its highest since the second quarter of 2022, the final quarter before wholesale prices began to fall rapidly.
Q2 2023 Outlook
The company anticipates revenue of $38 to $40 million. It anticipates CPG and Retail revenue to be comparable to Q1 due to the prolonged poor retail environment. The increase above Q1 23 is primarily attributable to a seasonal increase in biomass output due to greater sunlight levels in Q2 compared to Q1. Based on trends through early May, the company anticipates the average wholesale biomass selling price will be $325 per pound.
GLASF Stock Performance
GLASF stock ended at $3.25 on July 3rd, down 10.71% in the last month of trading. Currently, the stock has been trading in a 52-week range of $1.78-$4.51. GLASF stock is up 70.16% year to date.
[Read More] 3 Marijuana Stocks To Watch In July 2023
Navigating the Market: July 2023's Top Marijuana Penny Stocks
In general, investors can position themselves to potentially gain on the expanding US marijuana market and the unique prospects given by cannabis penny stocks by remaining informed and making well-informed decisions. Before making investment decisions, consider your risk tolerance, diversify your portfolio, and consult a financial professional.
Understanding the present market landscape, regulatory developments, and prospective catalysts is critical for making sound investment decisions in this sector. While marijuana penny stocks might provide exciting opportunities, they also carry inherent hazards due to their low share prices and volatility. Investors may navigate the terrain of marijuana penny stocks in July 2023 and beyond by keeping watchful and informed, preparing themselves for possible success in this fast-rising market.
---
MAPH Enterprises, LLC | (305) 414-0128 | 1501 Venera Ave, Coral Gables, FL 33146 | new@marijuanastocks.com