Investment Insights: Cannabis REITs as Top Dividend Stocks for 2023
Are you searching for the best marijuana stocks to buy for the long term? In recent years, the cannabis industry has risen as a significant force, unleashing a flood of possibilities and investment opportunities. A unique financial instrument has come to the forefront of the developing scene, engaging investors and gaining interest from both Wall Street and Main Street: Cannabis Real Estate Investment Trusts or Cannabis REITs.
Cannabis REITs provide a unique business strategy focusing on owning and leasing space to licensed cannabis growers. Cannabis REIT investors expect to benefit from these operators' consistent rental revenue as well as the potential value of the underlying assets. Furthermore, because REITs usually own a portfolio of properties scattered across various countries, this investing strategy provides the extra benefit of diversification. Cannabis REITs have established themselves as dependable option for investors looking to profit from the cannabis industry's potential while limiting the risks associated with legal uncertainty and operational issues.
Understanding the potential of Cannabis REITs as dividend stocks are becoming increasingly important as investors seek ways to diversify their portfolios and participate in the cannabis sector's growth. This article seeks to provide readers with the knowledge they need to make informed investment decisions and capture chances in this promising area of the financial world by providing an in-depth overview of the evolving cannabis market environment and the role of Cannabis REITs.
[Read More] The Best 3 Marijuana Stocks For Your Investment Portfolio
Cannabis REITs 2023: How to Capitalize on the Growing Demand for Cannabis Properties
Innovative Industrial Properties, Inc. (NYSE: IIPR)
AFC Gamma, Inc. (NASDAQ: AFCG)
Power REIT (NYSE: PW)
Innovative Industrial Properties, Inc.
Innovative Industrial Properties, Inc. is an American cannabis-focused real estate investment firm. In general, the company now has 8.7 million square feet of rentable space, and another 2.5 million square feet will be available soon. Furthermore, with an average lease length of 16.4 years, the majority of these properties are fully leased. The company currently has 111 locations spread throughout 19 states. IIP had already spent $2.4 billion on property renovations in April and $227.1 million in anticipated rent payments. The company expects its portfolio to grow significantly in 2022 due to continued real estate investments in Pennsylvania and Massachusetts.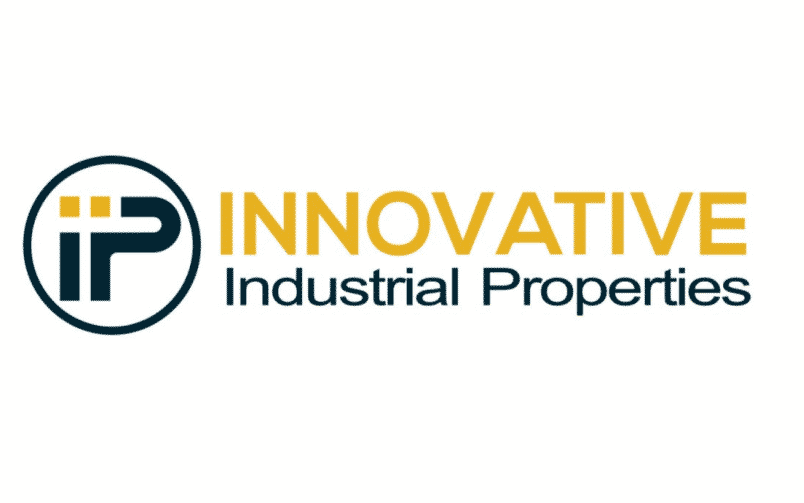 Overall revenues for IIP in the first quarter of 2023 were approximately $76.1 million, an increase of 18% over the same period the previous year. Furthermore, the company recorded net income attributable to common stockholders of approximately $40.8 million, or $1.43 per diluted share, for the quarter. In addition, IIP paid a quarterly dividend of $1.80 per common share (for an annualized dividend of $7.20 per share) to stockholders of record on March 31, 2023 (with an AFFO payout ratio of 80%) on April 14, 2023. The $7.15 per common share dividend declared for the fiscal year ended March 31, 2023, represents a $1.00, or 16%, increase over the dividends declared for the fiscal year ended March 31, 2022.
As of Q1 2023, the company's property portfolio included 8.9 million rentable square feet (including approximately 1.6 million rentable square feet under development or restoration).
IIPR Stock Performance
On June 28th, IIPR stock closed at $74.65, up 5.75% in the last five days of trading. The stock is trading in a 52-week price range of $63.36-$125.38, down 26.34% year to date. In this case, IIPR stock has a 12-month median price target of $100 per share, according to CNN Business analysts. In this forecast, this would be a 37.25% increase over the last trade price of $74.65.
[Read More] Top Canadian Cannabis Stocks to Watch in 2023: Investing in the Booming Cannabis Industry
AFC Gamma, Inc.
AFC Gamma, Inc. is a well-known cannabis ancillary firm that manages its cash flow and capacity properly. The corporation was created in 2020 and primarily focused on supply and demand theories, markets for those ideas, real estate security, and other forms of collateral. In general, AFCG's specialties include first-lien loans, mortgage loans, construction loans, bridge financings, and additional unconventional financing. AFC Gamma's most recent marketing endeavors have focused on the fast-developing cannabis market. The corporation granted Verano Holdings Inc. a $100 million option and a $250 million credit line.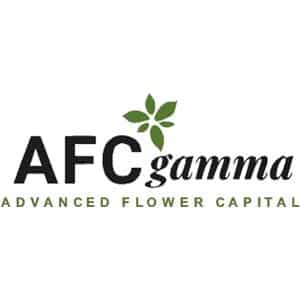 First Quarter Financial Highlights
First quarter GAAP net income of $10.0 million or $0.49 per basic weighted average common share and
Distributable Earnings(1) of $11.6 million or $0.57 per basic weighted average common share
Declared dividend of $0.56 per common share for the first quarter of 2023
The Board of Directors of AFC Gamma declared a quarterly dividend for the quarter ending June 30, 2023, of $0.48 per outstanding share of common stock, payable on July 14, 2023, to the common stockholders of record on June 30, 2023. The $0.48 quarterly dividend represents an annual run rate of $1.92.
AFCG Stock Performance
On June 28th, AFCG shares closed at $13.53, a 17.14 percent increase from the previous trading month. The stock, which has a price range of $9.91 to $19, is down 13.99% year to date. In this case, analysts at CNN Business predict that the 12-month average price for AFCG shares will be $16.00. In comparison to the stock's most recent trading price of $13.53, this prediction shows a gain of 22.51 percent.
[Read More] Investing in Marijuana Penny Stocks for Explosive Growth in 2023
Power REIT (PW)
Power REIT's primary mission is to be a real estate investment trust that prioritizes long-term investments with better risk-adjusted returns. In general, the company's portfolio of CEA properties is gradually increasing to include new processing facilities and greenhouses. Tenants granted permission to plant medical marijuana on the land have taken over the leases for the structures. Power REIT will use the money to complete the necessary renovations to the assets ready for development. Power REIT owns greenhouse plants.

PW reported a core FFO of $0.41 per share in the second quarter of 2022, down from $0.51 in the same period last year. Furthermore, the core FFO for the June 30, 2022, quarter was $0.41 per share, compared to $0.40 per share for the March 31, 2022, quarter. Through 22 greenhouses, PW manages approximately 2.2 million square feet of controlled environment agriculture (CEA) space.  PW has 601 acres of REIT Power Series and has seven ground leases for solar projects totaling 112 kilometers of railroad land. The Trust paid roughly $163,000 in annual dividends on redeemable perpetual preferred stock ($0.484375 per share).
PW Stock Performance
PW stock closed on June 28th  at $1.52, down 32.68% for the last month of trading. In this case, the stock has a 52-week price range of $1.50-$21.80 and is down 61.52% year to date.
Maximizing Returns in the Rapidly Expanding Cannabis Market
In general, these ancillary cannabis stocks can be an intelligent pick for long-term investors who are interested in the cannabis market. Before investing in a company, you should always conduct your research. It is also necessary to examine the financial statements and press releases of the companies to determine which ones are the best investments. If you want to invest for the long term in 2023, these top marijuana stocks should be on your radar.
---
MAPH Enterprises, LLC | (305) 414-0128 | 1501 Venera Ave, Coral Gables, FL 33146 | new@marijuanastocks.com