Top Marijuana Stocks For Cannabis Investing This Month
Marijuana stocks can be impacted by several factors that can either create better trading or not. Currently, most of the cannabis sector has been hit with a big wave of volatility. This has been the result of a lack of federal reform in addition to other holds-ups and obstacles. Also, this has led to more cautious investing and uncertainty. When a company endures a loss or any failed hurdles to overcome it can affect business. It can also hurt how the company trades.
For example, if there are internal issues such as staff or management problems or even issues with a product or service it can attribute to how poorly a stock trades. Also if a company reports any losses or poor financials it can be another factor as to why a particular marijuana stock does not trade well. Now in the stock market when the chips are down in this case the company this is an chance to invest. To be specific whenever there is a decline in trading it's a chance to find top marijuana stocks to buy.
Just becuase a company has fallen does not always mean it's worth taking up a position. You need to do your research and do your due diligence on each company before investing. There are days when the cannabis sector has momentary recoveries which gives investors more confidence for the future. The companies below are several marijuana stocks to watch for cannabis investing in the rest of 2023.
Top Marijuana Stocks To Watch 2023
GrowGeneration Corp. (NASDAQ:GRWG)
Hydrofarm Holdings Group, Inc. (NASDAQ:HYFM)
Agrify Corporation (NASDAQ:AGFY)
GrowGeneration Corp.
GrowGeneration Corp. through its subsidiaries, owns and operates retail hydroponic and organic gardening stores in the United States. Recently the company has announced its participation in several conferences that have passed.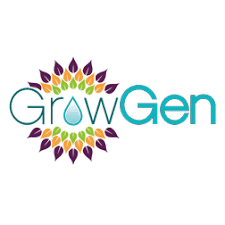 As well back in May, the company announced it acquired 2 stores in Alaska. This was done to further expand its geographic footprint into another state.
Words From The CEO
Darren Lampert, Co-Founder, and Chief Executive Officer of GrowGen, said, "We are excited to expand our retail footprint into Alaska, representing GrowGen's 18th state and second new state this year. This transaction is part of our key initiative to continue making whitespace acquisitions and strategically invest our capital for future growth.
[Read More] Cannabis ETFs: A Strategic Approach to Long-Term Investing in the Rapidly Expanding Marijuana Sector
Hydrofarm Holdings Group, Inc.
Hydrofarm Holdings Group, Inc. together with its subsidiaries, engages in the manufacture and distribution of controlled environment agriculture (CEA) equipment and supplies in the United States and Canada. Back on June 8th the company and CEA advisors announce a strategic alliance. This venture between the 2 companies is to accelerate their expansion into the growing and evolving CEA space for both food and non-food production.

Hydrofarm's Innovative Growers Equipment ("IGE") commercial division will serve as the North American manufacturing and marketing hub for Growtainers® and Growracks®. IGE's Sycamore, Illinois facility combines manufacturing, research and development, and warehouse space serving the global market.
Agrify Corporation
Agrify Corporation develops precision hardware and software cultivation and extraction solutions for the cannabis and hemp industry in the United States. Recently the company released the first engineer peer-reviewed hydrocarbon distillation unit.
This was done under the solvent extraction brand Precision Extraction Solutions.

Agrify believes that the Precision HDU is an industry-first solution designed to continuously distill the source hydrocarbon solvent to increase operational efficiency.
[Read More] The Best 3 Marijuana Stocks For Your Investment Portfolio
---
MAPH Enterprises, LLC | (305) 414-0128 | 1501 Venera Ave, Coral Gables, FL 33146 | new@marijuanastocks.com