Exploring The Potential Of Ancillary Marijuana Stocks In The Booming Cannabis Industry
The cannabis industry is currently experiencing rapid growth and diversification beyond the traditional realms of cultivation and distribution. As an investor seeking promising opportunities, one avenue worth considering is ancillary marijuana stocks. These stocks represent companies that offer vital support services and products to the cannabis sector. In this article, we will delve into the particulars of ancillary marijuana stocks. We will examine their significance within the industry, and discuss the associated investment risks in the cannabis market. Plus provide insights on identifying the most promising ancillary marijuana stocks to consider for investment.
What Are Ancillary Marijuana Stocks?
Ancillary marijuana stocks are companies that specialize in providing support services and products to the cannabis industry. Mainly without directly engaging in cannabis production or sales. They offer a wide range of expertise in areas such as technology solutions. In addition to compliance consulting, packaging and labeling, marketing strategies, and research and development. Ancillary marijuana stocks play a crucial role in the cannabis industry by offering specialized support services and products.
These companies assist cannabis businesses in navigating complex regulatory frameworks and developing and implementing innovative technologies. As well as ensuring product quality and safety, and contributing to the overall growth and development of the industry. Ancillary marijuana stocks present investors with an enticing opportunity. Mainly to participate in the flourishing cannabis industry without directly engaging in cannabis production. These stocks provide essential support services and products that contribute to the industry's growth and development.
Marijuana Stocks To Watch In July
The Scotts Miracle-Gro Company (NYSE:SMG)
Innovative Industrial Properties, Inc. (NYSE:IIPR)
AFC Gamma, Inc. (NASDAQ:AFCG)
The Scotts Miracle-Gro Company
The Scotts Miracle-Gro Company is involved in the manufacture, marketing, and sale of products for lawn, and garden care. Also indoor and hydroponic gardening in the United States and internationally. It operates through three segments: U.S. Consumer, Hawthorne, and Other. On June 22nd the company launched the #ThinkWaterPositive initiative to mitigate water quality and quality challenges.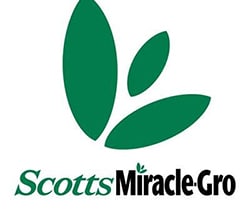 Building on the company's existing water stewardship commitments, #ThinkWaterPositive enhances ScottsMiracle-Gro's focus on water-wise product innovation. As well as nonprofit and community engagement, and consumer education. #ThinkWaterPositive will help consumers create, maintain, and enjoy living landscapes while minimizing impacts on water resources and native species.
Words From The Company
"Our planet is changing, and we have a responsibility to help consumers navigate those changes while still taking advantage of all the benefits that green spaces provide around their homes," Dr. Paula Powell, senior vice president, of research and development, ScottsMiracle-Gro, says. "With drought conditions persisting in many regions, water stewardship is a top priority as we innovate our products, application processes, and consumer guidance."
[Read More] Ancillary Marijuana Stocks To Watch For This Week
Innovative Industrial Properties, Inc.
Innovative Industrial Properties, Inc. is a self-advised Maryland corporation focused on the acquisition, ownership, and management of specialized properties leased to experienced, state-licensed operators for their regulated cannabis facilities. On June 15th the company declared its second quarter 2023 dividends. The company's board of directors has declared a second-quarter 2023 dividend of $1.80 per share of common stock.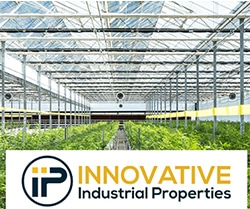 The common stock dividends declared for the last twelve months of $7.20 per common share represent an increase of $0.70, or 11%, over dividends declared for the prior twelve months. Additionally, IIP announced today that its board of directors has declared a regular quarterly dividend of $0.5625 per share of IIP's 9.00% Series A Cumulative Redeemable Preferred Stock. The dividends are payable on July 14, 2023, to stockholders of record at the close of business on June 30, 2023.
[Read More] Ancillary Marijuana Stocks To Watch For This Week
AFC Gamma, Inc.
AFC Gamma, Inc. originates, structures, underwrites, and invests in senior secured loans, and other types of loans and debt securities for established companies operating in the cannabis industry in states that have legalized medical and/or adult-use cannabis. Recently the company provided a business update. The Board of Directors of AFC Gamma declared a quarterly dividend for the quarter ending June 30, 2023, of $0.48 per outstanding share of common stock.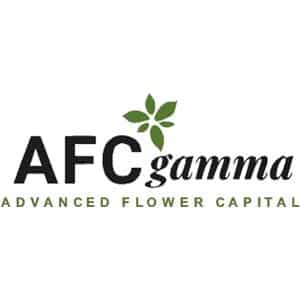 Since the beginning of 2023, certain executives of the Company have purchased approximately $2.9 million worth of AFC Gamma stock in the aggregate. Given the current volatility in AFC Gamma's share price, the Board of Directors has approved a share repurchase program, authorizing the Company to repurchase up to $20 million of its outstanding common stock.
---
MAPH Enterprises, LLC | (305) 414-0128 | 1501 Venera Ave, Coral Gables, FL 33146 | new@marijuanastocks.com