Top Cannabis Stocks For 2022
At the present time, the best marijuana stocks to buy are at new lows this week. During the week of 420, some cannabis investors seem to be exiting the space after experiencing significant declines for more than a year. In general, many investors have become disillusioned with top cannabis stocks and the steep drops most pot stocks have had since their peak in February 2021.
One reason for the decline in pot stocks is the delays with Congress in passing federal cannabis reform.  Currently, the House passed the MORE Act and the Medical Marijuana Research Act in another attempt to get legislation passed in the US. Last year the MORE Act did not get passed in the Senate which could very well happen again this year. Another bill that was supposed to be introduced in April by Chuck Schumer has also been delayed again until August.
Currently, many cannabis investors feel both these bills will not have enough support to make it through the Senate. Ultimately this could leave the US cannabis industry on the same bus while other parts of the world begin advancing the global cannabis industry. But the unfortunate delays in the US could be creating an opportunity for new investors to get long on US cannabis stocks.
Long Term Investing With Top Pot Stocks In 2022
One area that has held up better than the rest of the cannabis market is marijuana REITs. Overall real estate investment trust has soared during the pandemic due to rising property values and a red-hot housing market.  Cannabis REITs have provided one of the only ways for vertically integrated cannabis companies to establish leases for cultivation and processing facilities to produce cannabis.  Without being able to regularly bank many US MSOs have turned to marijuana REITs to fund facility updates and continued expansions across the US.
At the present time, many of these cannabis REITs could be the best marijuana stocks to buy long term. Unlike most pot stocks many of these REITs offer a dividend to shareholders. In addition, because they are considered ancillary marijuana stocks, most already trade on major US stock exchanges giving them exposure to money managers and large institutional investors.
Before investing in top marijuana stocks, it's important to do your own due diligence on a company. Researching a company's financial and press releases can help you find the top-performing companies to invest in. While top cannabis stocks are down in 2022 let's look at 3 top marijuana stocks to watch for long-term investing.
[Read More] Top US Marijuana Penny Stocks For May 2022

Best Marijuana Stocks To Watch For Your Long Term Portfolio In 2022
Innovative Industrial Properties, Inc. (NYSE: IIPR)
Power REIT (NYSE: PW)
NewLake Capital Partners, Inc. (OTC: NLCP)
Innovative Industrial Properties, Inc.
One of the largest marijuana REITs is Innovative Industrial Properties, Inc., a real estate investment trust focusing on the regulated cannabis business in the United States. The company presently has 7.7 million square feet of rentable property, with ambitions to expand by 2.7 million square feet soon. With an average lease duration of 16.4 years, most of these structures are completely leased. Currently, the company has 107 properties spread over 19 states. As of April, IIP has committed $1.9 billion to property upgrades and guaranteed another $227.1 million in tenant payments. IIP is continuing to buy properties, mostly in Pennsylvania and Massachusetts, and expects significant growth in its lease portfolio in 2021.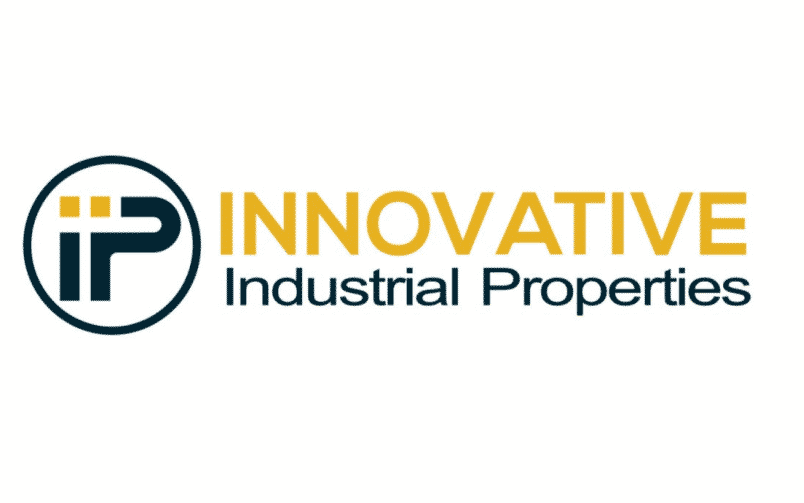 On February 23rd, IIP announced total revenue of $204.6 million for the fourth quarter and full-year 2021. Ordinary investors are responsible for a total of $112.6 million in net income. The corporation declared a $5.72 per share dividend to investors in 2021, up 28 percent from the previous year. IIP also invested $714 million in new and existing properties, as well as construction loans. By the end of 2021, the business has added 27 properties to its portfolio in Colorado, Pennsylvania, and North Dakota. The company will report its first-quarter 2021 results on May 4th after the market close.
IIPR Stock Performance
On April 21st, IIPR stock closed at $158.74 and is down 6.45% in the last five trading days. The stock is currently trading in a 52-week price range of $157.89-$288.02, down 39.62% year to date. IIPR stock has a 12-month median price target of $264.00 per share, according to CNN Business analysts. In this forecast, this would be a 66.29% increase over the previous trade price of $158.74.
[Read More] 3 Marijuana Stocks That Could Change How You Look At The Sector
Power REIT (PW)
Power REIT is a real estate investment trust that focuses on long-term real estate that generates high risk-adjusted returns. For example, Power REIT owns a growing portfolio of CEA assets including greenhouses and processing plants. Tenants who are licensed to grow medicinal marijuana at the facilities are now renting the properties. Power REIT has the funds on hand to undertake the necessary renovations to the assets, which are ready for development. In general, Power REIT's greenhouse facilities provide a long-term growth opportunity.

Power REIT increased its foothold in Colorado by purchasing a 10-acre site with a 12,000-square-foot greenhouse. As a result, the business now owns 83 acres of investment property in Southern Colorado, as well as 383,328 square feet of CEA buildings. The business spent $18.4 million in September to build a 556,146-square-foot cannabis greenhouse and processing facility. This will be the largest cannabis production facility in Michigan and one of the largest in the country. Power REIT held 21 CEA buildings totaling more than 1 million square feet as of November. The trust paid $0.484375 per share in dividends in the third quarter, for a total of $1.9375 per total share.
PW Stock Performance
PW stock closed on April 21st at $28.38 down 7.62% for the past five trading days. Currently, the stock has a 52-week price range of $28.02-$81.99 and is down 58.80% year to date. According to analysts at CNN Business PW stock has a consensus price target of $68 per share. In this case, this would represent an upside of 139.61% from its last trading price of $28.38.
[Read More] Best US Marijuana Stocks For Your 420 Watchlist
NewLake Capital Partners, Inc.
NewLake Capital Partners is a leading real estate lender to cannabis companies with a state license. It's a triple-net lease REIT that invests in industrial and retail buildings via sale-leasebacks, third-party purchases, and build-to-suit projects. It was established in the year 2019. Its tenants include some of the most well-known names in the state-licensed cannabis industry in the United States, and it is a trustworthy real estate partner. The company released its fourth-quarter and full-year 2021 statistics on March 17th, with Q4 2021 sales of $9 million, up 122 percent year over year. In addition, income for the entire year 2021 climbed by 142% year over year to $28.2 million. Importantly, net income attributable to shareholders in the fourth quarter of 2021 totaled $4.3 million.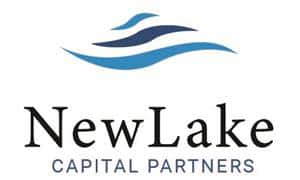 During the fourth quarter, the company financed $6.7 million in previously committed tenant improvement allowances, as well as investing and committing more than $50 million in two more buildings, establishing new connections, and diversifying its portfolio. On March 15, 2022, the Company declared a $0.33 per share cash dividend for the first quarter of 2022, equating to a $1.32 yearly dividend. NewLake Capital today has more than $325 million in assets, $110 million in cash, and a portfolio of 28 buildings spread across ten states. In total, the group has 17 dispensaries and ten growing facilities. Curaleaf Holdings, Inc. (OTC: CURLF), Cresco Labs Inc. (CRLBF), Trulieve Cannabis Corp. (OTC: TCNNF), and Columbia Care Inc. (OTC: CCHWF) are among the tenants of NewLake Capital.
NLCP Stock Performance
NLCP stock closed at $22.75 on April 21st up 2.41% in the past month. Currently, the stock has a price range of $21.50-$35.50 and is down 58.80% year to date. According to analysts at Market NCLP has a consensus price target of $44 per share. This would represent an increase of 93.4% from its last trading price of $22.75.
---
MAPH Enterprises, LLC | (305) 414-0128 | 1501 Venera Ave, Coral Gables, FL 33146 | new@marijuanastocks.com