Best Cannabis Penny Stocks To Watch Right Now
Are top marijuana stocks to buy on your watchlist after 420? On the day when many cannabis companies see their largest revenue day of the year top cannabis stocks continued to see declines in the market. One of the main reasons for the current state of pot stocks in the market is the delays with US federal cannabis reform. In general, cannabis investors were expecting the US to get federal marijuana legalization passed in 2021. But after many attempts in the House to push through cannabis bills the Senate continues to knock down all attempts.
This month cannabis investors expected Schumer to formally introduce the CAOA in the Senate. But this has been delayed again until August. At the present time, the only hope investors have right now of seeing reform is the SAFE Banking Act. Lawmakers must start somewhere, and marijuana banking would help the industry out immensely. Currently, there have been many dispensary robberies across the US.
This is mainly because leading cannabis companies are not able to bank like regular businesses and have to deal with cash. This has made them a target for armed robberies that have taken the lives of some dispensary workers in 2021 and 2022. Presently many cannabis investors have turned to other sectors to produce winning trades, but recent volatility could be an opportunity for new investors. With top marijuana stocks trading near new lows in 2022 there could be short-term gains from current levels.
How Active Traders Produce Gains With Penny Stocks
One way many investors are taking advantage of recent drops is by trading marijuana penny stocks. In general penny stocks are any stocks that trade under the $5 price point. Known for being higher-risk investments many investors prefer to trade them for short-term gains. This involves using day trading and swing trading techniques to produce gains in the market. Also, by using chart patterns and technical indicators active traders can find grade-A setups that give them the best chances of producing gains in the market.
[Read More] Best US Marijuana Stocks For Your 420 Watchlist
Before investing in marijuana penny stocks, it's important to do your own due diligence on a company. Overall,  researching a company's financials and press releases can help you find the best companies to trade with. In addition, learning to read chart patterns and technical indicators can increase your success rate when trading for the short term. Let's look at 3 top marijuana penny stocks for your watchlist before May.
Best Marijuana Penny Stocks To Watch Right Now
Glass House Brands Inc. (OTC: GLASF)
Jushi Holdings Inc. (OTC: JUSHF)
4Front Ventures Corp. (OTC: FFNTF)
Glass House Brands Inc.
Glass House Brands Inc. is a vertically integrated cannabis and hemp company that is among the country's fastest-growing. The company focuses on the California market, where it creates cutting-edge, long-lasting brands to meet the needs of customers in a variety of sectors. Glass House Farms, Forbidden Flowers, and Mama Sue Wellness are just a few of the company's successful ventures. In September, the company purchased a 5.5 million square foot greenhouse in Southern California. The organization's Chief Financial Officer is now Mark Vendetti. In December, PLUS, a well-known California edibles business, was acquired for $25.6 million.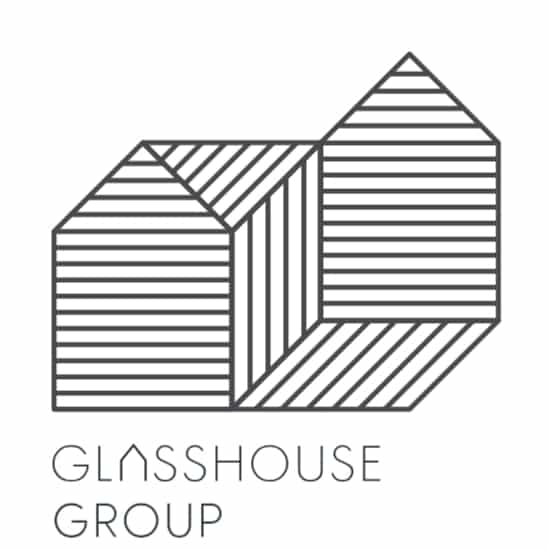 Glass House reported 2021 net sales of $69.4 million an increase of 44% from the full year 2020. Net sales for Q4 2021 increased to $18.4 million up 7% sequentially. In addition, the company had a cash balance of $51.1 million at year-end 2021. Also, important the company's gross profits declined 116% to $0.4 million in Q4 2021, and in 2021 gross profits declined from $18.7 million in 2020 to $16 million in 2021. Adjusted EBITDA decreased 71% to $(9.1) million in Q4 2021. For full-year 2021 Adjusted EBITDA was a negative $11.8 million. GLASF stock ended at $4.99 on April 20th, almost flat for the trading day. Currently, the stock has been trading in a 52-week range of $3.43-$13.99.
[Read More] Top Marijuana Stocks To Buy? 3 Cannabis Companies To Watch Right Now
Jushi Holdings Inc.
Jushi Holdings Inc. is a cannabis and hemp company with a growing presence in the medicinal and recreational marijuana sectors in the United States. The major goal of the company is to create a portfolio of branded cannabis and hemp-derived products for the US market. Under the BEYOND/HELLO brand, Jushi runs 39 dispensaries in the United States. Jushi also has 31 retail licenses in the United States, and Beyond/Hello, its national cannabis dispensary brand, is expanding both online and in-store. NuLeaf Inc. was acquired by the corporation in April, allowing it to extend its vertically integrated operations in Nevada.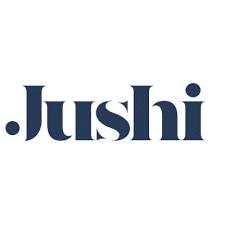 Jushi announced its fourth quarter and full-year 2021 financial results in March, with Q4 revenue of $65.9 million. In addition, revenue for the full year of 2021 increased by 159 percent year over year to $209.3 million. In addition, significant adjusted gross profits increased to $92.1 million, resulting in a net income of $25.3 million. Adjusted EBITDA of $16.9 million, or 8% of revenue, was reported. The company expanded its cannabis reach to seven states in 2021 and received a $100 million senior secured credit facility from a SunStream Bancorp Inc. portfolio company.
JUSHF stock closed at $3.00 on April 20th down 6.25% in the last month of trading. Currently, the stock has a 52-week price range of $2.65-$7.49 and is down 7.69% year to date. According to analysts at Tip Ranks JUSHF stock has a 12-month average price target of $5.46 per share. In this case, this represents an upside of 81.91% from its last trading price of $3.00.
[Read More] Best Marijuana Penny Stocks To Buy In April? 3 To Add To Your List Right Now
4Front Ventures Corp.
4Front Ventures is a cannabis distributor and retailer located in California that focuses on mass-produced, low-cost, high-quality branded cannabis goods. Currently, the company offers over 25 distinct cannabis products. 4Front dispensaries are located in Illinois, Massachusetts, California, Michigan, and Washington, to name a few states. In Illinois, 4Front has completed the first phase of a 558k sq. ft. cultivation and production plant. The acquisition is being funded by Innovative Industrial Properties, Inc. (NYSE: IIPR), and construction is expected to be finished in Q2 2022.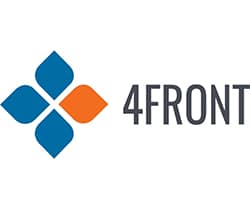 4Front announced financial results for Q4 and full-year 2021 in March. The company produced systemwide proforma revenue of $132.7 million up 50% year over year. In addition, 2021 GAAP revenue increased 81% to $104.6 million. Adjusted EBITDA increased 479% year over year to $34 million. In Q4 2021 the company produced systemwide Pro forma revenue of $33.8 million. Also, Q4 adjusted EBITDA increased 160% year over year to $13.2 million. To close 2021 the company commenced operations at its California production facility.
FFNTF stock closed at $0.72 on April 20th up 1.41% in the past five trading days. The stock has a 52-week price range of $0.562-$1.44 and is down 28.71% year to date. According to analysts at CNN Business FFNTF stock has a median price target of $1.39 per share. This median estimate would represent an upside of 93.64% from its last trading price of $0.72.
---
MAPH Enterprises, LLC | (305) 414-0128 | 1501 Venera Ave, Coral Gables, FL 33146 | new@marijuanastocks.com