Will New York Go Legal Next Week
The cannabis industry is one of the fastest-growing sectors across the world. Especially in the United States with more states looking to legal in 2021. Recent data reported that the total sales in the U.S. reached a record-breaking $17.5 billion between the medical and recreational market. Right now there is a great deal of anticaption in regards to cannabis legislation between state and federal. For example, more states are implementing different cannabis laws that will help to regulate things more smoothly.
In addition to this with better state-level legislation, it will also aid in the overall protection for cannabis consumers inside the state. Now on a federal level which more people are paying attention to is the bigger focus when it comes to cannabis legislation. If the new administration can somehow pass a bill that would reschedule cannabis many doors will soon be open. When cannabis becomes federally legal it will allow not only more states but outside regions to be involved in the U.S. cannabis industry without fear of breaking the law.
Back in 2020 during the presidential election, 5 new states legalized marijuana in some form. One of these states was New Jersey which has one of the largest consumer bases for a new cannabis market. With New Jersey voting to go legal it has inspired its neighboring New York to follow it in the same footsteps. Just like New Jersey, the big apple has a big market for cannabis consumers.
If New York does vote to go legal it will only add more value to the U.S. cannabis industry. So with much to be seen in 2021 New York is preparing to pass a bill that would establish legal cannabis in the state. Below we will go over the recent update with the NY cannabis bill.
Will New York Go Legal In 2021
Lawmakers and political figures have come together to work out a way to agree on a bill that would legalize cannabis. This new legislation would be to legalize the various marijuana products and the adult use of cannabis. As well this new bill would allow residents to have a small number of marijuana plants in their homes.
So legislators are working to draft a final bill that has the chance to be voted on as soon as next week. When Gov. Andrew Cuomo and state legislators came to an understanding about the bill with a measure for criminal justice reform. Now with the Democratic takeover of the state, this new bill has a better chance at passing.
[Read More]
Lawmakers on Wednesday afternoon were finalizing the language of the new cannabis bill. The justice reform measure is also a big win for the U.S. cannabis industry. Which is projected to make billions of dollars in cannabis sales which will help the state's economic status solely in New York by its self. Advocates of cannabis reform wanted to make sure that as mentioned above action was taken in regards to justice reform. This would involve benefits for communities disproportionately affected by harsher drug sentencing laws.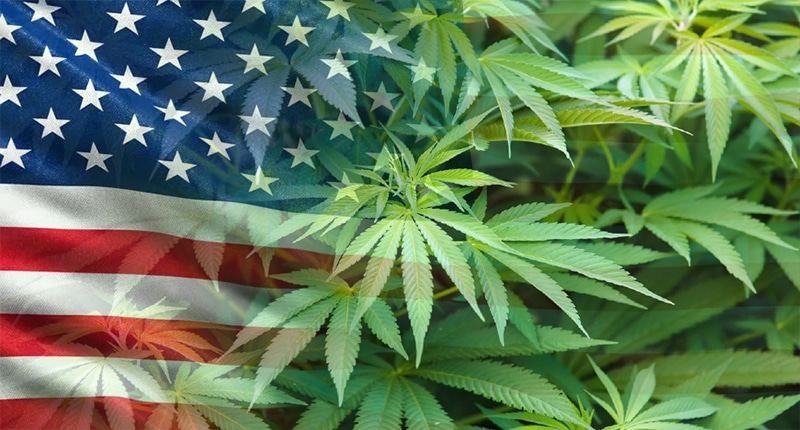 Further Measures With The Bill That May Legalize Cannabis In New York
As well as limit the influence of big businesses looking to enter the new sector of the economy. Part of this agreement that was reached by state legislators involves conditions. These stipulations would help small businesses to be able to set up shop. The agreement also incorporates a social equity fund. This fund will be used to redirect some of the revenue generated by marijuana sales to job placement and after-school programs.
[Read More]
Final Thoughts On New York Going Legal
New York state legislators have been working for three years to reach an agreement for marijuana legalization. This is in addition to following smaller states like New Jersey and Massachusetts that edge New York. However, some concerns that lawmakers had were over traffic safety and being intoxicated while driving.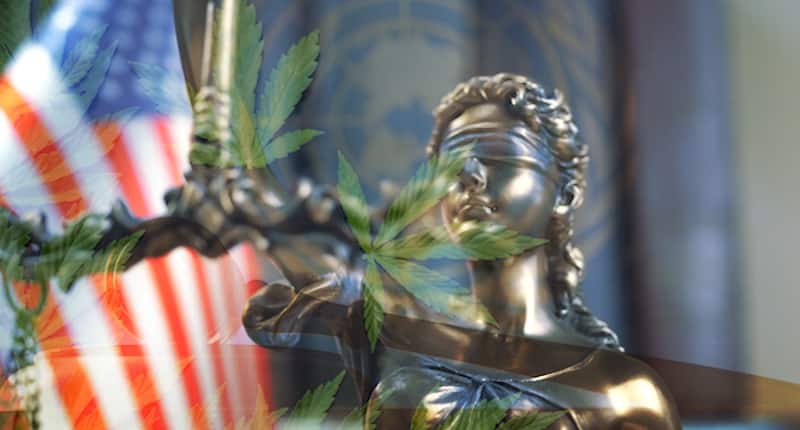 Senate Majority Leader Andrea Stewart-Cousins indicated that this safety issue has been the last hurdle to finalize this agreement. Law enforcement and parent organizations had stood in opposition to this new bill. Which is regarding safety matters as well as the potential for children to access it. All in all, there is great support behind this bill. So with this advocates and supporters alike will have to wait and see what happens.
[Read More]
---
MAPH Enterprises, LLC | (305) 414-0128 | 1501 Venera Ave, Coral Gables, FL 33146 | new@marijuanastocks.com