Is Now The Time To Buy Marijuana Stocks?
Are you watching marijuana stocks looking for an entry to start a position? At the present time, most top cannabis stocks have been trading lower in the market since mid-February. Currently, many analysts believe the cannabis industry will grow substantially in the next five years. Essentially, the best marijuana stocks to invest in the present the opportunity to see gains for the short and long term.
In the U.S. as the cannabis market continues to expand on the state level, leading cannabis companies are positioning themselves to gain market share. By design, most are doing this through mergers and acquisitions establishing a larger footprint quickly, and taking advantage of the current growth in the industry. Truthfully, finding the right cannabis stocks to buy in 2021 requires some due diligence on the part of the investor.
Specifically researching cannabis companies and looking for ones that are reporting strong financial results is a good place to find future value in the market. Also getting to know a marijuana stock's performance in the market can help you find a good entry point for your investment. Despite a recent downturn in the market top pot stocks in 2021 have for the most part seen some gains this year. Actually, since November the cannabis sector has seen upward momentum in the market.
Cannabis Sector Market Performance
So far in March some of the best marijuana stocks to watch in 2021 are trading at lower market values. In many cases, this is due to a downturn in market sentiment and could be an opportunity to buy some top cannabis stocks at lower prices.
For the purpose of researching some of the top options in the cannabis sector, we can look deeper into a few marijuana companies. In reality, these cannabis companies are some of the top-performing companies in the cannabis market. For this reason, let's look at 2 marijuana stocks to add to your watchlist before next week in March.
Read More
Marijuana Stocks To Watch:
Curaleaf Holdings, Inc. (OTC: CURLF)
GrowGeneration Corp. (NASDAQ: GRWG)
Curaleaf Holdings, Inc.
Curaleaf Holdings, Inc. is the largest U.S. provider of consumer cannabis products and has one of the largest footprints in the U.S. marijuana market. Currently, Curaleaf has opened its 97th retail location nationwide. In March the company reported record Q4 and fiscal year 2020 financials. To elaborate, Curaleaf saw a record 2020 proforma revenue of $767.1 million. Additionally, managed revenue for fiscal 2020 came in at $653 million up 161% from 2019.
Impressively, in March Curlaeaf is also expanding into the European cannabis market with the $286 million acquisition of Emmac Life Sciences Limited. Specifically, the company is one of the largest independent vertically integrated cannabis companies in Europe. Curaleaf has become a leading U.S. cannabis company and is now also expanding overseas for more growth opportunities. As more growth for the cannabis industry continues in the American market the company could be one of the best-positioned cannabis companies in the nation. On March 17th Curaleaf launched Select Fresh which will be launched as the first THC product to be launched in 10 states simultaneously. At the present time, Select is America's #1 cannabis oil brand and is available in 17 states.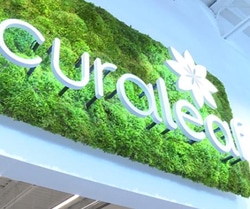 CURLF stock is up 34.48% year to date with a high of $18.38 in February. CURLF stock closed trading on March 19th at $16.10. According to analysts at Stock Invest CURLF stock is expected to rise 23.99% during the next 3 months. With the U.S. market growing quickly CURLF stock could continue to see revenue growth in 2021. For this reason, CURLF stock could be a top marijuana stock to buy next week in March.
[Read More] Marijuana Stocks To Watch That May Make Your 2021 Watchlist
GrowGeneration Corp.
GrowGeneration Corp. is one of the largest hydroponic suppliers in the U.S. with 50 retail and distribution centers across the nation. In detail, the company carries and sells thousands of products such as plant nutrients, and state-of-the-art hydroponics equipment and lighting. In January GrowGen preannounced record 2020 revenue of $192 million up 140% from 2019.  Additionally, same-store sales grew by 63% and the company raised 2021 revenue guidance to $335-$350 million. In 2021, GrowGen expects to have 55 gardening centers open making it one of the fastest-growing agriculture and hydroponic supply companies in the U.S.
On March 24th GrowGen will deliver its Q4 and full-year 2020 results. In general, if the company beats expectations, it could be a catalyst for GRWG stock to see market gains. But expectations are high for the company. Currently, analysts expect GrowGen to post revenues of $61.04 million up 140.5% from a year ago. On the other hand, if the stock misses' analysts estimate there could be some downside in value for GRWG stock.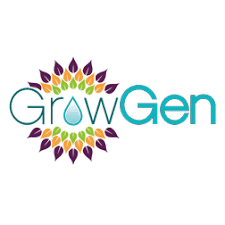 GRWG stock is up 36.42% year to date with a high of $67.75 in February. On Friday, March 19th GRWG stock closed at $54.78 up 7.94% for the day. According to analysts at CNN Business GRWG stock has a 12-month median price target of $60. In essence, this would be a 9.35% increase from current levels. With this in mind, GRWG stock is could be a top cannabis stock to invest in for March 2021.
[Read More] Are Marijuana ETFs The Best Long-Term Investment Into Cannabis? 3 Of The Top Funds
---
MAPH Enterprises, LLC | (305) 414-0128 | 1501 Venera Ave, Coral Gables, FL 33146 | new@marijuanastocks.com