Will These Pot Stocks Survive The Cannabis Industry In the Long Term
As we search the cannabis industry for marijuana stocks to watch, finding the right ones can be difficult. Which pot stock has all the right financials and future plans on tap? Which pot stock will be able to survive with cash on hand? All of these questions are worth asking when searching for a marijuana stock in the cannabis industry. But, they can be difficult to find answers to. Alas, we can use the internet to find all the information we want on a given company. With the world's most powerful tool at our disposal, finding the right marijuana stock to watch can be easier than previously imagined.
[Read More]
And while it may be difficult to pick one pot stock out of the myriad of choices in the industry, it's worth comparing to find which one may have the most value. Within that, there is one last thing to consider. That being, the time frame in which your investment will last. Many believe that the cannabis industry could have the most potential in the long term, meaning 5 to 10 years from now. With that in mind, only a few cannabis stocks have put out real long term strategies. That doesn't mean the short term is not worth investing in. But, investors should definitely consider both time frames when searching for a pot stock to watch.
An Unknown Pot Stock to Watch
Arena Pharmaceuticals Inc. (ARNA Stock Report) is not a widely talked about marijuana stock. The company sits in the pharmaceutical side of the cannabis industry alongside some other major players. As a NASDAQ listed pot stock, ARNA stock has been able to garner large investments to help push its business forward. The company has stated that it is in the late stages of several clinical trials for CBD derived substances. The goal of these drugs is to treat a wide range of illnesses such as IBS or irritable bowel syndrome.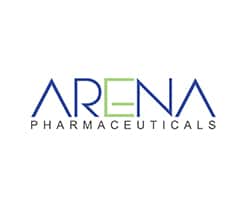 ARNA stock is as stated before, a pharmaceutical stock more than anything. This means that it is typically more stable than the pure plan pot stocks. For the year, ARNA stock is already up by as much as 50%. This is not an incredibly staggering gain, but it is a stable one nevertheless. The company is currently in trials for several new drugs that will treat various ailments. these drugs could see success like some other cannabinoid derived pharmaceuticals we have seen. For now however, Arena remains an interesting marijuana stock to watch.
Another Pharmaceutical Pot Stock to Watch
Cara Therapeutics Inc. (CARA Stock Report) is another NASDAQ listed pharmaceutical pot stock. The company has been working on several new groundbreaking pharmaceuticals utilizing cannabis compounds. In the past quarter alone, CARA stock is up by as much as 36%. The majority of the gains for CARA stock have been from a new drug known as Korsuva. This substance will be used to treat chronic itching in patients, and have shown some promising results. Currently, most doctors prescribe opioids to treat various intense forms of itching.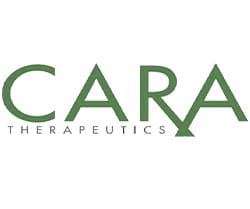 But, with the opioid epidemic in full swing, it seems as though CARA stock could benefit from the need for Korsuva. In addition to this, the company is pioneering several other new and groundbreaking drugs as well. In its most recent first quarter, Cara reported around $8 million in revenue. This is more than double what that number was in the previous year for the same quarter. With new drugs in the pipeline for Cara Therapeutics, it remains one of the more interesting marijuana stocks to watch.
---
MAPH Enterprises, LLC | (305) 414-0128 | 1501 Venera Ave, Coral Gables, FL 33146 | new@marijuanastocks.com