Cannabis REITs: Dividends and the Long-Term Cannabis Investment Landscape
As August 2023 continues, cannabis investors are looking to Cannabis Real Estate Investment Trusts (REITs) as a new path for growth. Notably, dividend-paying marijuana stock companies are still limited, making the rise of cannabis-focused REITs all the more intriguing. These REITs provide a unique opportunity by capitalizing on the cannabis industry's rise while paying out uncommon dividends in this volatile sector.
Cannabis stocks have often been associated with significant volatility and unpredictable profits due to the industry's young and developing nature. The environment is changing, though, as some cannabis-focused REITs continue to pay dividends. This divergence from the norm attracts income-seeking investors looking for greater stability. Dividend-paying cannabis REITs not only provide a prospective revenue stream but also show financial maturity and stability within specific organizations. For investors accustomed to the volatile performance of traditional cannabis companies, this is a pleasant change.
Long-Term Prospects in the Cannabis Industry
Despite regulatory obstacles and market swings, the cannabis industry's long-term prospects remain attractive to investors. The cannabis industry is expected to increase enormously as legalization efforts continue gaining traction worldwide. Investing in cannabis REITs resonates with the concept of long-term planning. Also, these REITs are supported by assets used for cultivation, processing, and distribution, making them essential components of the industry's infrastructure. In general, these REITs could see significant gains as legal hurdles fall and consumer demand rises. Long-term cannabis REIT investments may offset the dangers for investors who can weather short-term uncertainties.
In August 2023, Cannabis REITs will provide an unusual combination of cannabis investment opportunities and payouts. In addition, the scarcity of dividend-paying cannabis equities emphasizes the relevance of this growing trend. While the cannabis industry has experienced ups and downs, the long-term picture remains positive, thanks to further legalization and expanding consumer markets. As investors navigate this changing market, keeping an eye on top Cannabis REITs can provide a healthy mix of prospective income and long-term development.
[Read More] 3 Top Canadian Marijuana Stocks For Cannabis Investors
Cannabis REITs to Spotlight in August 2023: The Rarity of Dividend-Paying Stocks
Innovative Industrial Properties, Inc.
Innovative Industrial Properties, Inc. is a cannabis-focused real estate investment company based in the United States. Currently, the company has 8.7 million square feet of rentable space, with an additional 2.5 million square feet on the way. Furthermore, the majority of these properties are fully leased, with an average lease length of 16.4 years. In general, the company currently has 111 locations distributed throughout 19 states. By April, IIP had already spent $2.4 billion on property renovations, on top of the $227.1 million in anticipated rent payments. As a result of continued real estate investments in Pennsylvania and Massachusetts, the company expects its portfolio to rise significantly in 2022.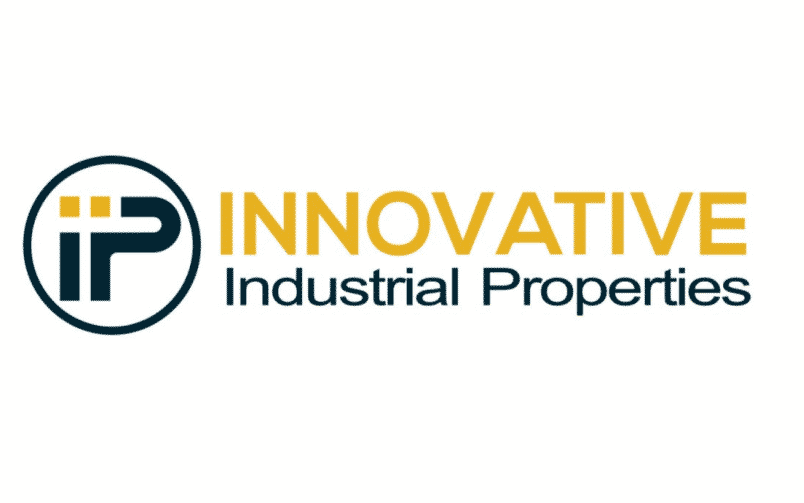 Second Quarter 2023 Financial Results
Generated total revenues of approximately $76.5 million in the quarter, representing an 8% increase from the prior year's quarter.
Recorded net income attributable to common stockholders of approximately $40.9 million for the quarter, or $1.44 per diluted share.
Recorded adjusted fund from operations (AFFO) of approximately $64.0 million, or $2.26 per diluted share, increases of 6% and 5% from the prior year's quarter, respectively.
They paid a quarterly dividend of $1.80 per common share on July 14, 2023, to stockholders of record as of June 30, 2023. The common stock dividends declared for the twelve months ended June 30, 2023, of $7.20 per common share represent an increase of $0.70, or 11%, over dividends declared for the twelve months ended June 30, 2022.
IIPR Stock Performance
On August 14th, IIPR stock closed at $81.68, up 16.09% in the last three months of trading. The stock is trading in a 52-week price range of $63.36-$125.38, down 20.55% from last year. In this case, IIPR stock has a 12-month median price target of $100 per share, according to CNN Business analysts. In this forecast, this would be a 22.37% increase over the last trade price of $81.68.
[Read More] Cultivating Profits: Exploring Top Ancillary Cannabis Stocks In August
NewLake Capital Partners, Inc.
NewLake Capital Partners is a well-known lender for state-licensed cannabis-related companies. In addition, this triple-net lease REIT invests in commercial real estate, including industrial and retail properties, through sale-leasebacks, third-party purchases, and build-to-suit activities. Among its tenants are some of the most well-known businesses in the nation's state-licensed cannabis sector, making it a trustworthy real estate partner.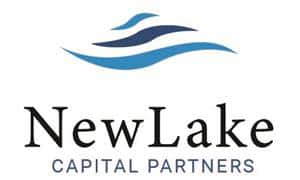 Second Quarter 2023 Financial Highlights
Comparison to the first quarter ended March 31, 2023:
Quarter-over-quarter revenue, net income, Funds from Operations ("FFO"), and Adjusted Funds from Operations ("AFFO") were flat. As a result, presented below are only the second quarter financial highlights.
Revenue totaled $11.4 million.
Net income attributable to common stockholders totaled $5.8 million.
FFO(1) totaled $9.5 million.
AFFO-diluted(1) totaled $9.9 million.
Cash and cash equivalents as of June 30, 2023, were $40.7 million, with $22.8 million committed to fund Tenant Improvements ("TIs").
Dividend
On June 15, 2023, the Company declared a second quarter 2023 cash dividend of $0.39 per share of common stock, equivalent to an annualized dividend of $1.56. The dividend was paid on July 14, 2023, to stockholders of record at the close of business on June 30, 2023.
Outlook for 2023
NewLake Capital is providing AFFO guidance for the full year 2023 of $39.8 to $40.8 million, an increase of 4.1% over AFFO for the same period the prior year, assuming the midpoint of that range.
NLCP Stock Performance
Also, NLCP stock closed at $13.00 on August 14th, up 4.84% in the past three months of trading. Additionally,  the stock has a price range of $11.80-$19.50, down 25.29% in the last year.
[Read More] Top Marijuana Stocks To Watch As Earnings Are Released
AFC Gamma, Inc.
AFC Gamma, Inc. is a well-known cannabis ancillary firm that manages its cash flow and capacity effectively. Overall, the company was created in 2020 and focused on supply and demand theories, markets for those ideas, real estate security, and other forms of collateral. Among AFCG's strengths are first-lien loans, mortgage loans, construction loans, bridge financings, and other unconventional types of financing. The most recent marketing efforts of AFC Gamma have focused on the fast-developing cannabis market. Also, Verano Holdings Inc. received a $100 million option and a $250 million credit line from the corporation.

Second Quarter 2023 Financial Highlights
Second quarter GAAP net income of $12.1 million or $0.59 per basic weighted average common share and Distributable Earnings(1) of $9.9 million or $0.49 per basic weighted average common share
Declared dividend of $0.48 per common share for second quarter 2023
AFCG Stock Performance
On August 14th, AFCG shares closed at $12.97, a 20.20 percent increase from the previous three months of trading. The stock, which has a price range of $9.91 to $19, is down 30.31% in the last year. In this case, analysts at CNN Business predict that the 12-month average price for AFCG shares will be $16.50. In comparison to the stock's most recent trading price of $12.97, this prediction shows a gain of 27.41 percent.
[Read More] Unveiling the Top US Marijuana Stocks of Q2 2023 Amid Earnings Season
Seizing the Cannabis REIT Advantage
In the dynamic landscape of August 2023, Cannabis REITs have emerged as a beacon of stability and potential. In addition, infusing dividends into the cannabis investment sphere offers a refreshing departure from the norm, appealing to investors seeking steadier returns. Also, as these unique REITs capitalize on the expanding cannabis industry, their role as foundational elements of cultivation, processing, and distribution positions them for substantial growth. Despite the industry's historical volatility, the long-term horizon remains promising, fueled by increasing global legalization and robust consumer demand. Overall, as savvy investors navigate this evolving realm, the August spotlight shines brightly on top Cannabis REITs, where dividends and long-term growth converge unprecedentedly.
---
MAPH Enterprises, LLC | (305) 414-0128 | 1501 Venera Ave, Coral Gables, FL 33146 | new@marijuanastocks.com