Cashing In on Cannabis: 2023's Best Dividend-Paying REITs in the Industry
The cannabis industry and top marijuana stocks have undergone a remarkable transition in recent years, transitioning from a taboo subject to a lucrative and quickly increasing market. As of 2023, the legalization movement is gaining traction in various regions, propelling cannabis-related enterprises to unprecedented heights. In general, Cannabis Real Estate Investment Trusts (REITs) are among this sector's most appealing investment opportunities, providing a unique avenue for investors to gain on the industry's growth.
Cannabis REITs have emerged as a compelling option for both seasoned and new investors, and their appeal lies in their ability to provide reliable dividends while tapping into the long-term potential of the cannabis market. In general, as cannabis legalization becomes more widespread, these REITs have become pivotal players, offering investors a gateway to secure and sustainable returns.
Cannabis REITs, in particular, have stood out for their dividends, as they operate under a unique structure. By law, REITs must distribute at least 90% of their taxable income to shareholders annually as dividends. In addition, this setup provides investors with a consistent income stream, often outperforming the dividends offered by other industries. Also,  these dividends can be a significant draw for income-focused investors seeking to diversify their portfolios.
[Read More] These Marijuana Stocks Are Ready To Run In 2023
Cannabis REITs: Dividends and Returns in 2023
Innovative Industrial Properties, Inc. (NYSE: IIPR)
AFC Gamma, Inc. (NASDAQ: AFCG)
NewLake Capital Partners, Inc. (OTC: NLCP)
Innovative Industrial Properties, Inc.
Innovative Industrial Properties, Inc. is an American cannabis-focused real estate investment business. The company presently has 8.7 million square feet of rentable space, with another 2.5 million square feet on the way. Furthermore, with an average lease period of 16.4 years, the bulk of these properties are fully leased. The firm currently has 111 locations spread throughout 19 states. IIP had already spent $2.4 billion on property repairs by April, in addition to the $227.1 million in anticipated rent payments. The company expects its portfolio to grow significantly in 2022 as a result of ongoing real estate investments in Pennsylvania and Massachusetts.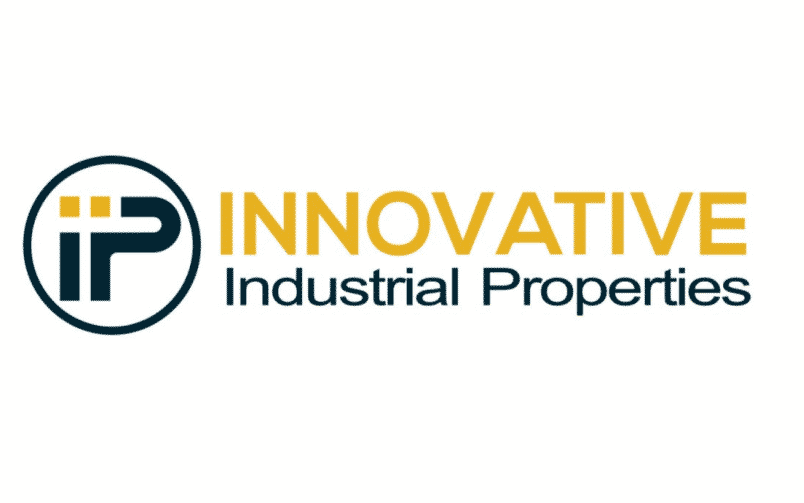 In the first quarter of 2023, IIP's total revenues were around $76.1 million, reflecting an 18% increase over the same period the previous year. Furthermore, the company recorded net income attributable to common stockholders of approximately $40.8 million for the quarter or $1.43 per diluted share. In addition, IIP paid a quarterly dividend of $1.80 per common share (for an annualized dividend of $7.20 per share) to stockholders of record on March 31, 2023 (with an AFFO payout ratio of 80%) on April 14, 2023. The dividend of $7.15 per common share issued for the fiscal year ending March 31, 2023, is a $1.00 increase, or 16%, over the dividends declared for the fiscal year ending March 31, 2022.
As of the first quarter of 2023, the company's property portfolio totaled 8.9 million rentable square feet (including roughly 1.6 million rentable square feet under development or restoration).
IIPR Stock Performance
On July 26th, IIPR stock closed at $77.82, up 6.50% in the last month of trading. The stock is trading in a 52-week price range of $63.36-$125.38, down 23.22% year to date. In this case, IIPR stock has a 12-month median price target of $100 per share, according to CNN Business analysts. In this forecast, this would be a 28.53% increase over the last trade price of $77.82.
[Read More] Emerging Leaders in the Canadian Cannabis Industry: Stocks to Watch Today
AFC Gamma, Inc.
AFC Gamma, Inc. is a well-known cannabis ancillary firm that manages its cash flow and capacity effectively. In general, the company was created in 2020 and focused on supply and demand theories, markets for those ideas, real estate security, and other forms of collateral. Among AFCG's strengths are first-lien loans, mortgage loans, construction loans, bridge financings, and other unconventional types of financing. In addition, the most recent marketing efforts of AFC Gamma have focused on the fast-developing cannabis market. Verano Holdings Inc. received a $100 million option and a $250 million credit line from the corporation.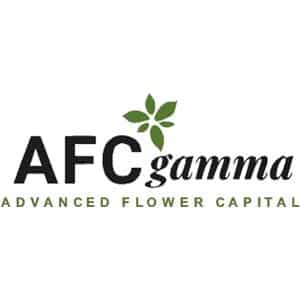 First Quarter Financial Highlights
First quarter GAAP net income of $10.0 million or $0.49 per basic weighted average common share and
Distributable Earnings(1) of $11.6 million or $0.57 per basic weighted average common share
Declared dividend of $0.56 per common share for the first quarter of 2023
The Board of Directors of AFC Gamma declared a quarterly dividend for the quarter ending June 30, 2023, of $0.48 per outstanding share of common stock, payable on July 14, 2023, to the common stockholders of record on June 30, 2023. The $0.48 quarterly dividend represents an annual run rate of $1.92.
AFCG Stock Performance
On July 26th, AFCG shares closed at $14.32, a 7.99 percent increase from the previous trading month. The stock, which has a price range of $9.91 to $19, is down 8.96% year to date. In this case, analysts at CNN Business predict that the 12-month average price for AFCG shares will be $16.00. In comparison to the stock's most recent trading price of $14.32, this prediction shows a gain of 15.38 percent.
[Read More] Top Marijuana Stocks For Cannabis Investing Right Now
NewLake Capital Partners, Inc.
NewLake Capital Partners is a well-known real estate lender for state-licensed cannabis firms. Notably, this triple-net lease REIT invests in commercial real estate, including industrial and retail buildings, through sale-leasebacks, third-party purchases, and build-to-suit activities. Some of the most well-known enterprises in the nation's state-licensed cannabis market are among its tenants, making it a reliable real estate partner. According to the company, sales during the first three months of 2022 were $10.2 million, increasing 130 percent from the same period in 2021. Additionally, in the first quarter of 2022, common investors got a $5 million net profit payout.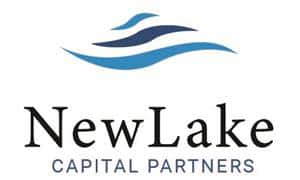 First Quarter 2023 Highlights
First Quarter 2023 Revenue Totaled $11.4 Million, an increase of 12.3% Year-Over-Year.
First Quarter 2023 Net Income Attributable to Common Stockholders totaled $5.9 Million, Funds From Operations totaled $9.5 Million, and Adjusted Funds From Operations totaled $9.9 Million.
First Quarter of 2023, the Company repurchased 49,307 shares of common stock.
NLCP Stock Performance
NLCP stock closed at $12.88 on July 26th, up 0.46% in the past month of trading. Additionally,  the stock has a price range of $11.80-$19.50 and is down 19.60% year to date.
2023's Cannabis REITs to Keep Your Eyes on: Dividends and Diversification
The year 2023 presents a turning point for the cannabis industry as it gains greater acceptance and reaches new heights of growth. Overall, cannabis REITs stand out as top candidates among the different investment choices available, offering investors the possibility for significant dividends and long-term exposure to the expanding cannabis industry.
As the cannabis industry evolves, prudent investors understand the value of including these top cannabis REITs in their portfolios. However, it is critical to approach investing decisions with caution and a thorough understanding of the cannabis industry's complexities. Investors should position themselves to reap the benefits of this vibrant and disruptive market by establishing a balance between dividends and long-term potential.
---
MAPH Enterprises, LLC | (305) 414-0128 | 1501 Venera Ave, Coral Gables, FL 33146 | new@marijuanastocks.com