Best Marijuana Stocks With Dividends
Are you trying to find the best marijuana stocks for 2023? The US cannabis industry, which earns billions of dollars a year, has suffered as a result of the federal cannabis law's delayed implementation. Using the sector's decline, investors may be able to benefit from the current market trend. The cannabis market is also expected to more than double in size over the next five years, providing a chance for marijuana REITs to steadily increase in value.
Cannabis REITs pay dividends to long-term cannabis investors. The relative scarcity of dividends in the cannabis industry is one of the factors enticing long-term investors to these marijuana stocks. Over the previous five years, cannabis REITs have offered the best dividend growth, averaging over 20% annually. Cannabis REITs do pay out more than the norm for the REIT industry, though, at about 70% of their available FFO. Let's look at 2 of the top cannabis stocks for your portfolio right now if you're trying to invest in the cannabis industry for the long run.
[Read More] 2 Marijuana Stocks To Watch In The Market Today
Best Cannabis REITs To Watch This Week
Innovative Industrial Properties, Inc. (NYSE: IIPR)
Power REIT (NYSE: PW)
Innovative Industrial Properties, Inc.
Innovative Industrial Properties, Inc. is a cannabis-focused real estate investment company based in the United States (REIT). 8.7 million square feet of currently available rentable space are available to the corporation, and 2.5 million square feet more will do so soon. Most of these structures are fully leased, with an average lease term of 16.4 years. Currently, the corporation owns 111 properties scattered throughout 19 states. IIP has already invested $2.4 billion in property upgrades as of April, in addition to the additional estimated rent payments of $227.1 million.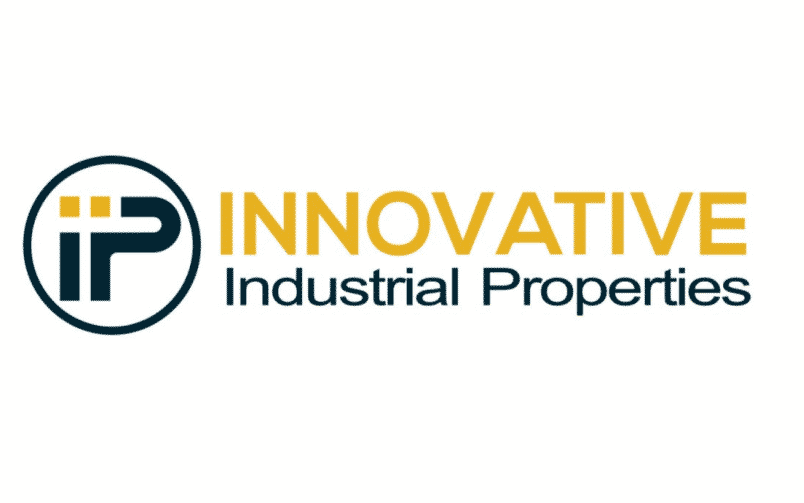 The company disclosed its financial results for the third quarter of 2022 in November. Total revenue earned increased by 32% from the same period last year to about $70.9 million. IIP reported net income for common investors of about $37.3 million, or $1.32 per diluted share, and AFFO of about $60.1 million, or $2.13 per diluted share, for the quarter. Additionally, the corporation distributed a quarterly dividend of $1.80 per common share, for an annualized dividend of $7.20 per share, on October 14, 2022, to stockholders of record on September 30, 2022. The company will release its fourth quarter 2022 results on February 27th after the close.
The dividends paid for the fiscal year ending September 30, 2021 increased by $1.34 or 25% in comparison to the $6.80 per common share dividends on common stock issued for the fiscal year ending September 30, 2022. On December 15, IIP paid a cash dividend for the fourth quarter of $1.80 per common share. This dividend helps to bring the total distribution per common share for the year 2022 up to $7.10, which is a $1.38 or 24% increase over the previous year.
IIPR Stock Performance
On February 13th, IIPR stock closed at $90.02, down 19.58% in the last month of trading. The stock is currently trading in a 52-week price range of $81-$211.17, down 11.18% year to date. IIPR stock has a 12-month median price target of $142.50 per share, according to Tip Ranks analysts. In this forecast, this would be a 58.28% increase over the previous trade price of $90.02.
[Read More] Are Canadian Marijuana Stocks A Buy Mid-February?
Power REIT (PW)
Power REIT's major goal is to be a real estate investment trust that prioritizes long-term investments with higher risk-adjusted returns. The companies portfolio of CEA properties is expanding quickly with new processing facilities and greenhouses. Tenants who have been awarded permission to cultivate medical marijuana on the land have taken over the leases for the buildings. Power REIT will use the funds to complete the necessary improvements to the assets that are prepared for development. Greenhouse facilities owned by Power REIT have room for growth.

For the second quarter of 2022, PW reported a core FFO of $0.41 per share. This is a decrease from the core FFO of $0.51 for the corresponding period in 2021. Additionally, for the quarter that ended June 30, 2022, core FFO was $0.41 per share. PW now operates 22 greenhouses and other controlled environment agriculture (CEA) facilities spanning more than 2.2 million square feet. PW owns 601 acres of REIT Power Series and has 7 ground leases for solar projects totaling 112 kilometers of railroad land. About $163,000 ($0.484375 per share) in cumulative quarterly dividends on redeemable perpetual preferred stock were paid by the Trust.
PW Stock Performance
PW stock closed on February 13th   at $4.6497, down 0.01% for the last month of trading. Currently, the stock has a 52-week price range of $3.70-$62.92 and is up 17.71% year to date.
[Read More] 2 Marijuana Tech Stocks To Watch This Year
Investing In Marijuana REITs And The Cannabis Sector
For new investors searching for long-term investments to enter the cannabis business, cannabis REITs can be a smart option. You should always conduct your own research before making an investment in a firm. Press releases and financial filings can help you determine which companies make the best investments. These marijuana stocks may be the ones to watch mid February if you want to make long-term investments in 2023.
---
MAPH Enterprises, LLC | (305) 414-0128 | 1501 Venera Ave, Coral Gables, FL 33146 | new@marijuanastocks.com