Best Marijuana Stocks For Short-Term Investments
In July 2022, do you plan on investing in marijuana stocks? To take advantage of price swings brought on by the present market volatility, many cannabis investors are actively trading top cannabis penny stocks. Any stock traded for less than $5 is referred to as a penny stock. In order to obtain a short-term competitive edge, active traders typically take advantage of the large price volatility in these marijuana stocks. To secure returns, many investors actively employ day trading and swing trading strategies with marijuana penny stocks.
Delays in US federal cannabis legalization have had a substantial impact on the market value as of 2022, and LPs are now having problems turning a profit in Canada. The interest of investors in Canadian cannabis companies continues since they trade on the major US stock markets. For this reason, any sector momentum may begin with Canadian cannabis businesses before spreading to the rest of the market. Let's examine three of the best Canadian marijuana stocks from your August list in more detail.
[Read More] 2 Marijuana Stocks To Buy Heading Into August?
Marijuana Penny Stocks For August 2022
Cronos Group Inc. (NASDAQ: CRON)
OrganiGram Holdings Inc. (NASDAQ: OGI)
Aurora Cannabis Inc. (NASDAQ: ACB)
Cronos Group Inc.
The multibillion-dollar cannabis distributor Cronos Group Inc., one of the biggest in the world, has operations on five continents. The cannabis brand Cronos has received rave ratings from Canadian consumers. Cronos also revealed the $110.4 million it shelled out to buy a 10.5 percent stake in PharmaCann. The legalization of cannabis on a federal level in the US will have an influence on the acquisition, among other things. The transaction would include PharmaCann's six production facilities in addition to its 23 dispensary locations. Earlier this year, the company launched a brand-new line of cannabis edibles in two flavors. These novel edibles are evidently well-liked by adult customers, according to a poll. The business and Geocann teamed together in June to use VESIsorb delivery technology for quicker absorption.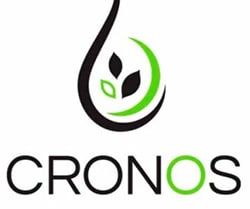 According to the company's May quarterly report, net revenues for the first quarter of 2022 were $25 million, a 99 percent increase over the prior year. Net revenues in Israel increased 263 percent to $9.1 million from the previous year. The company's net loss in the first quarter of 2022 dropped by $129 million to $32.7 million from the first quarter of 2021. Due to a rise in cannabis flower sales in the ROW sector, gross revenues in the first quarter of 2022 came to $6.9 million. Adjusted EBITDA for the business was minus $18.9 million in the first quarter of 2022, up $17.7 million from the same period in the prior year. The business and Geocann teamed together in June to use VESIsorb delivery technology for quicker absorption. The company will release its second quarter 2022 earnings on August 9th before the bell.
CRON Stock Performance
On July 26th CRON stock closed at $2.93, with a 52-week price range of $2.57-$7.76. CRON stock has a 12-month consensus forecast price target of $3.49 per share, according to CNN Business analysts. This projection represents a 19.06% increase over the stock's most recent trading price of $2.93.
[Read More] Top Ancillary Cannabis Stocks To Buy? 2 Helping Cannabis Grow
OrganiGram Holdings Inc.
The Canadian company OrganiGram Holdings Inc. is widely recognized for its cannabis and cannabis-based products. The company is known for generating top-notch marijuana that can be utilized for both medicinal and recreational purposes. In order to strengthen its position in the international cannabis market, Organigram is extending its most significant overseas relationships. For the company, the wholesale cannabis delivery market is rapidly growing. The premium addition to Organigram's SHRED product line, SHRED'ems Gummies, is now offered. Additionally, the Edison JOLTS are the first palatable, potent THC edible extracts in the nation.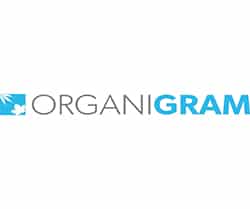 The business reported its third-quarter financial 2022 results in July. The gross revenue increased by 90% from Q3 F2021 to $55.2 million. Additionally, the company's net sales continue to expand at a record rate, hitting $38.1 million, the highest level ever recorded by the business. This is an increase of 20% from Q2 Fiscal 2022 and an 88 percent increase over the prior-year quarter's $20.3 million and $31.8 million, respectively. With a 7.8% market share in the third quarter of fiscal 2022, the business moved up to third place among licensed producers in Canada. The Company has an 8.5 percent market share for adult recreational usage in June 2022. The overall number of OrganiGram's core SKUs has increased to 69 with the addition of 18 additional items, including Edison Brand extensions and SHRED'ems gummies.
OGI Stock Performance
OGI stock closed at $1.01 on July 27th down 9.01% in the past five trading days. The stock has a 52-week price range of $0.90-$2.92 and is down 42.29% year to date. According to analysts at CNN Business OGI stock has a 12-month median price target of $2.02 per share. In this case, this would represent an upside of 100.59% from its last trading price of $1.01.
[Read More] Will Marijuana Stocks Start To Rise Because Of These Catalysts?
Aurora Cannabis Inc.
A Canadian company called Aurora Cannabis Inc. cultivates and exports medical marijuana to foreign nations. By acquiring Reliva, a business that makes CBD there, the organization established itself in the US cannabis market. The collection of Aurora now includes three more San Rafael '71 cultivars. Internationally, the business sent marijuana worth $8 million to Israel. The company has finished the first shipment to the French medicinal cannabis pilot program, and it is currently striving to restore its balance sheet. Additionally, the business launched its first production and manufacturing facility in May with EU-GMP certification, further establishing its dominance in the German market.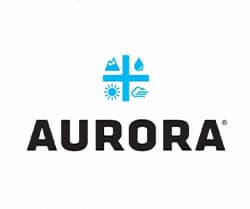 The business continued to hold the top Canadian LP spot in high-margin overseas medical sales when it released its third quarter fiscal 2022 results in May. Net sales of medical marijuana totaled $39.4 million, an increase of 8% over the prior year. A further $50.4 million in total cannabis net revenue was generated in the third quarter of 2022, a 17 percent decrease from the second. Adjusted EBITDA losses decreased from $20.9 million in the second quarter to $12.3 million in the third. The company's balance sheet is currently strong, and it has already repurchased $141.4 million in convertible notes. Aurora Cannabis paid $20 million to repurchase convertible notes in June.
ACB Stock Performance
ACB stock closed at $1.34 on July 26th   down 12.42% in the past month. Currently, the stock has a 52-week price range of $1.21-$8.69 down 75.23% year to date. According to analysts at CNN Business, ACB stock has a median price target of $2.34 per share. This would be an upside of 74.97% from its last trading price of $1.34.
[Read More] 3 Marijuana Stocks To Watch For Better Trading Right Now
Making The Best Cannabis Investments In Q3 2022
Starting long-term investments might be difficult for investors due to the current market volatility. Canadian LPs can be a better option for short-term investments due to their considerable price volatility. It is believed that cannabis penny stocks have a greater risk-to-reward ratio. Before making an investment, you must do your own research on the company. Information about the top businesses in a certain industry may be found in press releases and financial reports from a company. Using technical indicators and developing your understanding of chart patterns might increase your chances of making better trades. These could be the best marijuana penny stocks to watch right now as investors prepare for more volatility in 2022.
---
MAPH Enterprises, LLC | (305) 414-0128 | 1501 Venera Ave, Coral Gables, FL 33146 | new@marijuanastocks.com