Investing In Top Cannabis Stocks For The Long Term
Are you looking for the best way to invest in top marijuana stocks for the long term? One area of the cannabis market that has shown more stability than the others is ancillary marijuana stocks. For those that don't know ancillary cannabis companies are those companies that support the cannabis industry without touching the actual plant. Since 2020 this part of the cannabis sector has delivered strong returns for investors. In the first quarter of 2021 most leading ancillary cannabis companies also delivered strong earnings and set new highs in the market in February.
But after marking new highs the cannabis sector decreased in value and has been consolidating lower for the past few months. In June, ancillary cannabis stocks began to climb higher in the market. This momentum could be signaling a rebound for the best marijuana stocks to buy in July. One major catalyst for marijuana stocks in 2021 has been federal cannabis reform.
Recent comments from Supreme Court Justice Clarence Thomas regarding the need to modernize US cannabis policy have shed light on cannabis reform. At the present time, it seems more lawmakers are pushing for some type of cannabis reform in 2021. Once this is established ancillary cannabis companies could benefit from the rapidly increasing industry.
Top Marijuana Stocks To Invest In July 2021
One advantage ancillary marijuana stocks have over vertically integrated cannabis stocks is that they are able to trade on the major US exchanges. This has given this part of the sector more exposure to a broader range of investors. In 2020 and 2021 many leading money managers and hedge funds invested heavily into the ancillary cannabis sector. This is partly because they offer them exposure to the cannabis industry for both short- and long-term investment.
[Read More] Which Marijuana Penny Stocks To Buy After The 4th Of July? 3 For Your List Next Week
Some ancillary pot stocks even offer a dividend to shareholders as an incentive for the long hold. For investors, it's always important to research a company before investing. Understanding how a marijuana stock performs in the market and looking into a company's earnings can help you make better trades. With this in mind, we take a closer look at some top-performing ancillary cannabis stocks. These could be the best marijuana stocks to add to your long-term portfolio.
Best Marijuana Stocks To Watch For Long Term Investing
Innovative Industrial Properties, Inc. (NYSE:IIPR)
GrowGeneration Corp. (NASDAQ:GRWG)
Innovative Industrial Properties, Inc.
Innovative Industrial Properties, Inc. is one of the only real estate investment trust with a focus on the US-licensed cannabis industry. At the present time, IIP owns 72 properties across 19 states nationwide. IIP continues to close acquisitions including properties in Pennsylvania and Massachusetts expanding its lease portfolio significantly in 2021. Immediately, after the purchase, IIP will enter into a long-term triple net lease with the cannabis company using the property.
IIP saw first quarter 2021 total revenue of an estimated $42.9 million an increase of 103% from the prior year. As far as market performance IIPR stock is outpacing the stock market showing upward momentum going into July. In June IIP declared its second-quarter 2021 dividend of $1.40 per share. In detail, this represents an increase of 6% over the first quarter dividend. The dividend equates to an annualized of $5.60 per share. Marking the 11th dividend increase since its inception in 2014.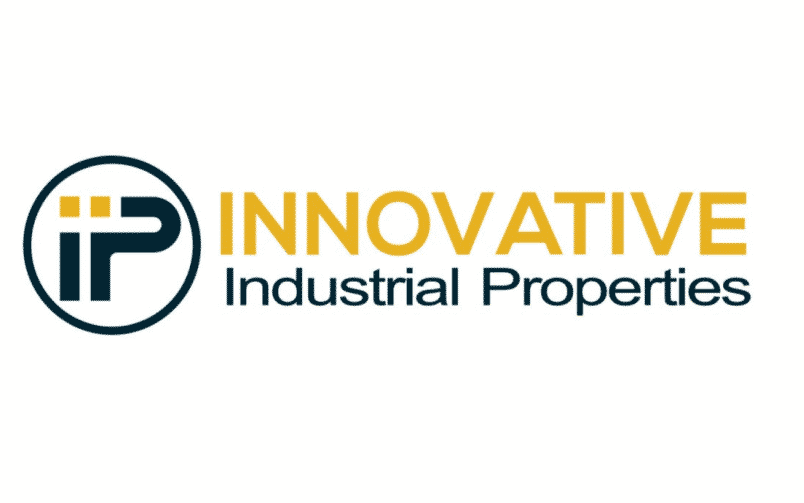 IIPR stock closed on July 2nd at $199.15 up 8.75% year to date. In February IIPR stock reached a high of $222.08 and has gained 317.90% in its 1-year performance. According to analysts at CNN Business IPPR stock has a 12-month median price target of $220.00 per share. In essence, this would represent an increase of 10.40% from its last trading price. As the cannabis industry continues to grow rapidly IIPR stock could be a top marijuana stock to add to your list in July.
[Read More] Cannabis Is Now Legal In 3 New States
GrowGeneration Corp
In the US GrowGeneration Corp. owns and operates retail hydroponic and organic gardening stores. Currently, the company has 55 organic garden centers across 12 states and is growing rapidly in key cannabis markets. Primarily, GrowGen markets and distributes organics, lighting, and hydroponic equipment to assist in the growing process mainly used by cannabis cultivators. Recently, for the company's first-quarter 2021 financials, GrowGen increased revenue by 173% to $90 million. The company saw same-store sales grow by 51% from the prior year. For 2021 Grow Gen raised its revenue guidance to $450-$470 million and an adjusted EBITDA guidance of $54-$58 million.
Last month the company launched GrowGeneration.com a redesigned e-commerce platform. To elaborate, the site is a one-stop-e-commerce destination with over 10,000 products ranging from nutrients to lighting technology.   As it stands, GrowGen is expecting to have 60 gardening centers across 15 states by the close of 2021. In the next five years, the company is expecting to have over 100 locations operating in the US.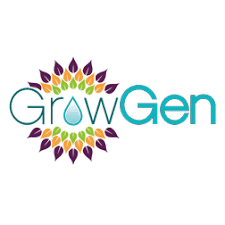 GRWG stock closed on July 2nd at $49.03 up 21.90% year to date. In February GRWG stock reached a high of $67.75 and has gained 621.03% in its 1-year performance. According to analysts at Tip Ranks GRWG stock has a 12-month average price target of $54.00 per share. As a result, this forecast represents an increase of 10.14% from its last trading price.  For this reason, GRWG stock could be the best cannabis stock to buy for the long term.
[Read More] Top US Marijuana Stocks To Buy In 2021? 2 Analysts Predict Will See Gains
---
MAPH Enterprises, LLC | (305) 414-0128 | 1501 Venera Ave, Coral Gables, FL 33146 | new@marijuanastocks.com