Cannabis Opportunities: Canadian Stocks Set to Shine in November
Investors and traders in the Canadian cannabis market are closely monitoring the leading Canadian cannabis stocks as November draws near. Recent years have seen a substantial increase in the legalization of cannabis and a shift in public perception of the plant as a whole. New Frontier Data estimated that the global legal cannabis business was worth $17.5 billion in 2019 and that it would be worth a staggering $105.9 billion by 2025. Due to this rapid expansion and Canada's dominant position in the production and distribution of cannabis, Canadian cannabis stocks are in high demand from both long-term investors and short-term traders.
Technical indicators and sound risk management are essential for anyone trying to trade in the short term. Technical analysis forecasts future price movements by examining historical price and volume data. When entering or exiting positions, key indicators like Moving Averages, the Relative Strength Index (RSI), and Bollinger Bands can significantly help. Additionally, effective risk management techniques, such as placing stop-loss orders and defining distinct entry and exit locations, can minimize losses while maximizing gains. When navigating the Canadian cannabis stock market, particularly in the fast-paced realm of short-term trading, the dynamic character of the cannabis industry and its susceptibility to legislative changes is highlighted.
[Read More] October's Top Marijuana Penny Stocks Under $1: Riding the Momentum Wave
November's Cannabis Contenders: Canadian Stocks Worth Watching
Canopy Growth Corporation
Canopy Growth is a well-known cannabis and cannabis-derived product corporation in Canada. The United States, Canada, and Germany are the company's three main export markets for goods made from hemp and cannabis. Canopy and Southern Glazers Wine & Spirits will start selling alcoholic beverages with CBD infusions in the US in 2021. To increase the variety of products it offers in Canada, Canopy acquired Supreme Cannabis Company, Inc., a high-end cannabis business. Whisl is a cutting-edge CBD vape that can help you keep a positive outlook all day.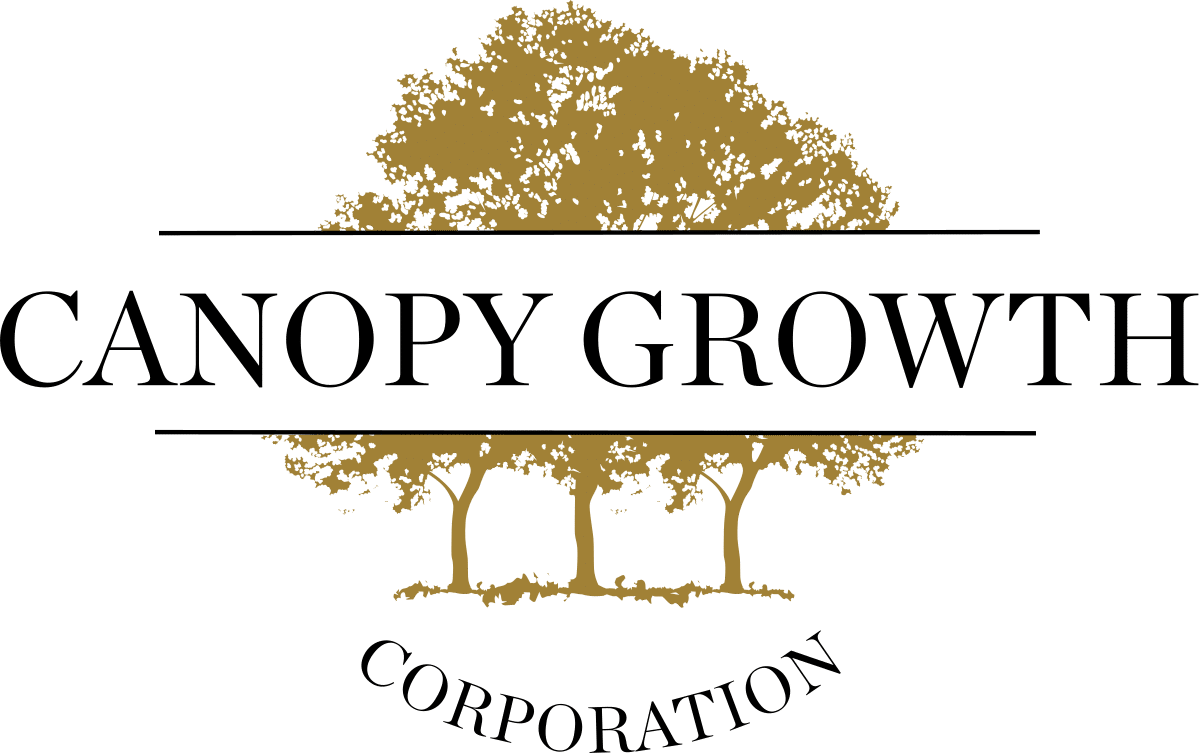 Financial Highlights
All business segments of the Company delivered sequential revenue growth in Q1 FY2024, compared to Q4 FY2023.
Achieved cost reduction of $47 million in Q1 FY2024, bringing total cost reductions to $172 million since the beginning of FY2023.
Consistent supply and strong demand for high-quality flower elevated the Tweed brand to the #8 rank within the total flower segment of the Canadian adult-use cannabis market in Q1 FY20241, moving up 19 places year-over-year.
Canadian cannabis business continued its transformation to simplified, asset-light model in Q1 FY2024, building on the divestiture of national retail operations, closure of eight cultivation facilities to focus on two purpose-built cultivation sites and outsourcing of vape, beverage and edible production to independent, third-party Contract Manufacturing Organizations ("CMO").
The Company continues to focus on simplifying its businesses and reducing cash burn; currently reviewing strategic options for BioSteel Sports Nutrition Inc. ("BioSteel"), including a potential sale of the business, in order to remove the cash burden to Canopy Growth as quickly as possible.
Entities that are expected to be acquired by Canopy USA, LLC ("CUSA") continue to demonstrate momentum and Canopy Growth continues to work with regulators to advance its novel structure.
CGC Stock Performance
CGC stock closed at $0.5071 on October 23rd, down 39.62% in the past month of trading. In this case, the stock has a 52-week price range of $0.3460-$4.77, down 78.05% year to date. According to analysts at CNN Business, CGC stock has a 12-month median price target of $0.52 per share. This estimate would be a 1.98% increase from its last trading price of $0.5071.
[Read More] Marijuana Stock Alerts: 3 Canadian Cannabis Companies To Watch Today
Cronos Group Inc.
Cronos Group Inc. is a global cannabis distributor that operates on five continents. Canadian customers have been exceedingly supportive of Cronos' efforts in the cannabis industry. Cronos also announced the $110.4 million it spent to buy a 10.5 percent stake in PharmaCann. Sales will be one of the results of marijuana legalization by the US government. The partnership would cover PharmaCann's six manufacturing facilities as well as its 23 dispensaries. Earlier this year, the company launched a new line of cannabis candy in two flavors. These particular recipes are well-liked by adults, a survey reveals. In June, the company and Geocann worked together to use VESIsorb delivery technology for faster absorption.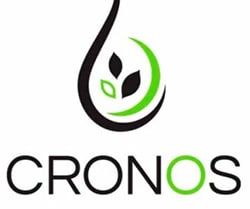 Second Quarter 2023
Net revenue of $19.0 million in Q2 2023 decreased by $2.6 million from Q2 2022. The decrease was primarily due to lower cannabis flower sales in Israel due to competitive activity, the slowdown in patient permit authorizations and political unrest, and an adverse price/mix in the Canadian cannabis flower category driving increased excise tax payments as a percent of revenue. Furthermore, the weakened Canadian dollar and Israeli shekel against the U.S. dollar during the current period adversely impacted results.
Gross profit of $3.1 million in Q2 2023 decreased by $1.2 million from Q2 2022. The decrease was primarily driven by lower cannabis flower sales in Israel, and an adverse price/mix shift in cannabis flower sales in Canada.
Adjusted EBITDA of $(15.9) million in Q2 2023 improved by $0.7 million from Q2 2022. The improvement year-over-year was primarily driven by decreases in general and administrative expenses and research and development expenses due to the Company's cost savings initiatives.
CRON Stock Performance
On October 23rd, CRON stock closed at $1.75, with a 52-week price range of $1.64-$3.616. According to CNN Business analysts, CRON stock has a 12-month consensus forecast price target of $2.43 per share. This projection represents a 39.40 increase from the stock's most recent trading price of $1.75.
[Read More] Top US Cannabis Stocks to Monitor in the Fourth Quarter of 2023
Sundial Growers Inc.
SNDL Inc. manufactures, markets, and sells cannabis-related goods in Canada. The corporation's two main business divisions are retail operations and cannabis-related activities. It produces, distributes, and sells marijuana to adult markets and sells it privately for recreational purposes through privately owned and licensed retail marijuana businesses. Additionally, the business manufactures and markets inhalable goods like flower, pre-rolls, and vapes. Its brands include Top Leaf, Sundial Cannabis, Palmetto, and Grasslands.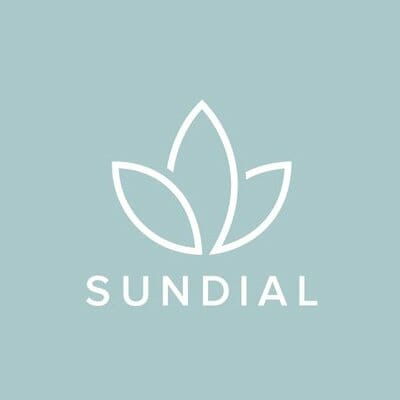 Second Quarter 2023 Highlights
In the second quarter of 2023, SNDL (Sundial Growers Inc.) reported robust financial results, with net revenue reaching $244.5 million, a 9.3% increase compared to the same period in 2022. This achievement marked an all-time high for the company, highlighting SNDL's successful implementation of strategic initiatives and operational improvements. Additionally, SNDL reported a record gross margin of $51.9 million in Q2 2023, reflecting a remarkable 21% year-over-year increase. This boost in gross margin was due to cost-saving measures, supply chain efficiencies, an improvement in pricing strategies, economies of scale, and product mix optimization.
While the company showed impressive revenue and gross margin growth, SNDL reported a net loss of $33.2 million for the second quarter of 2023. This loss was primarily driven by one-time events, including integration costs related to the Valens Company and realized losses from equity investments. However, SNDL also reported adjusted EBITDA of $2.2 million for the same period, a significant improvement compared to the $25.9 million loss in Q2 2022, indicating positive financial performance within the company's operating segments and synergies from vertical integration strategies. SNDL's improvement in operational efficiency was further underscored by a 51% reduction in cash used for operating activities compared to the same quarter in the previous year. As of June 30, 2023, SNDL boasted a strong financial position with $754 million in unrestricted cash, marketable securities, and investments, and zero outstanding debt, resulting in a net book value per share of $4.86.
SNDL Stock Performance
SNDL stock closed at $1.41 on October 23rd, down 26.94% in the past month of trading. The stock has a 52-week price range of $1.25-$3.36 and is 32.54% year to date. According to analysts at CNN Business, SNDL stock has a 12-month consensus price target of $3.19 per share. In this case, this would represent an increase of 56.79% from its last trading price of $1.40.
Cannabis Investment Spotlight: Top Canadian Stocks Preparing for November
Over time, Canadian cannabis stocks maintain a leading position in the evolving cannabis market, showing consistent growth and development. Investors and traders are eagerly seeking Canadian cannabis market opportunities, given its global growth potential, particularly with November approaching. Success depends on thorough research, adapting to regulations, and staying agile in this industry. Whether you're a long-term investor or a short-term trader implementing technical analysis and risk management strategies. The Canadian cannabis stocks discussed in this article are a sample of the opportunities available; you need to do your research to make wise investment choices in this dynamic market. So, as you prepare for November, keep these top Canadian cannabis stocks in mind and stay ready to navigate the exciting and lucrative world of cannabis investments.
---
MAPH Enterprises, LLC | (305) 414-0128 | 1501 Venera Ave, Coral Gables, FL 33146 | new@marijuanastocks.com