Marijuana stocks have been an interesting topic for quite some time. In only a few short years, cannabis has become one of the fastest-growing industries on the planet. Although the market is fruitful, it can be difficult at times to pick the right marijuana stocks to buy.  Although some companies have shown their value and commitment to innovation, this is what brings in investors looking to buy cannabis stocks. The two companies listed below are working hard to make the future of cannabis a reality.
A Marijuana Stock Working in the Concentrate Space
Ionic Brands Corp. (IONC) (IONKF) is one of the leading marijuana consumer focused brands. The company has built its business by producing products for the premium and luxury segments. One of the biggest aspects of Ionic Brands is their in house vaporizer brand, IONIC. IONIC is widely considered to be the #1 vaporizer brand in all of Washington state. With so much expansion in only a short period of time, IONIC just goes to show their commitment to building out the brand even further.
The company has stated that one of their main goals is to expand into other Western states such as Nevada, Oregon, and California. If they are able to do so successfully, there's no telling how far they could be able to go. As they continue to expand nationally, the company is looking to take over the high-value segment of the marijuana stock market.
A Big Move for Ionic Brands Corp.
The company recently announced that they have signed into an exclusive agreement with Lifespot Health Limited. The agreement is to begin the development and distribution of Lifespot software and vaporizer products. Lifespot for those who don't know is a producer of bluetooth-enabled vaporizers that can be used for the recreational consumption of cannabis. In addition, the company is able to collect and manage consumer data through the use of their products.
Based out of Victoria, AU, the company is a certified business working in the digital health sector. Lifespot Health Limited is also specializing in the development and commercialization of medical diagnostic and monitoring technologies. With their systems and applications, consumers will be able to have access to cutting-edge products in the recreational marijuana industry. The hopes are that this agreement will help the pair to push the marijuana stock market even further into the future.
An Alternative Marijuana Stock to Keep an Eye on
Innovative Industrial Properties (NYSE:IIPR) is one of the largest marijuana REIT's currently working out of the pot stock market. This pot stock has continuously outperformed the rest of the market and for good reason. As a REIT, the company is required to pay most of their profits back to investors in the form of dividends.
Additionally, the company has quite a predictable revenue stream with a large amount of fully-leased out properties. The company currently has 100% of their properties occupied by tenants with long term leases. This means that their profitability should not be changing any time soon. For all these reasons, Innovative Industrial Properties remains one of the most interesting companies to watch in the coming years.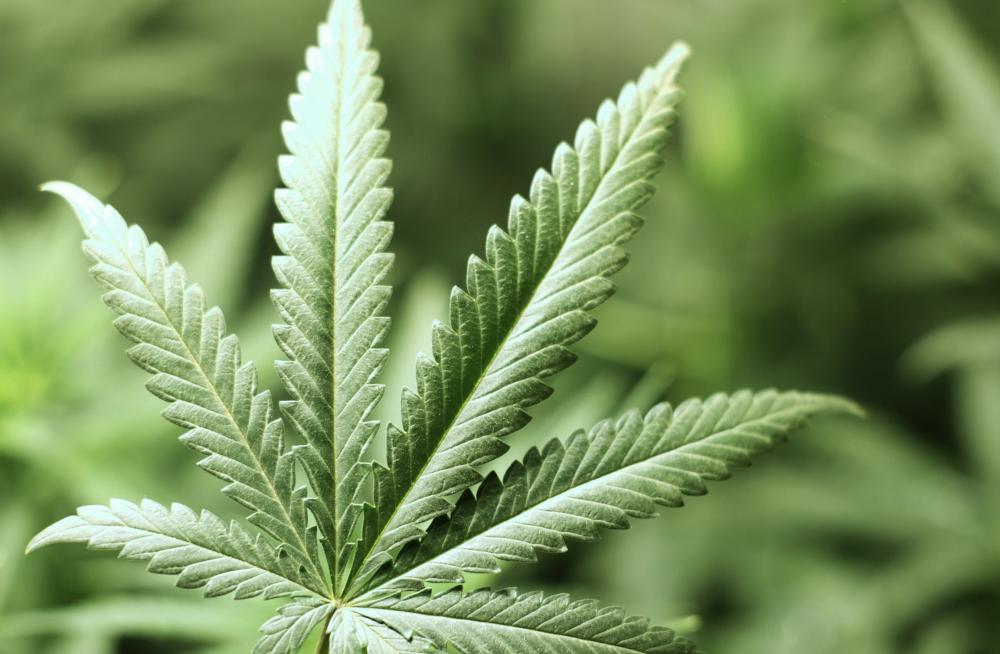 Pursuant to an agreement between an affiliate of MAPH Enterprises, LLC (owners of MarijuanaStocks.com), Midam Ventures LLC and Ionic Brands Corp (IONC), Midam has been paid $50,000 from Ionic Brands Corp (IONC) for a period from April 2, 2019 to May 2, 2019. We may buy or sell additional shares of (IONC) in the open market at any time, including before, during or after the Website and Information, to provide public dissemination of favorable Information about Ionic Brands Corp (IONC).
---
MAPH Enterprises, LLC | (305) 414-0128 | 1501 Venera Ave, Coral Gables, FL 33146 | new@marijuanastocks.com