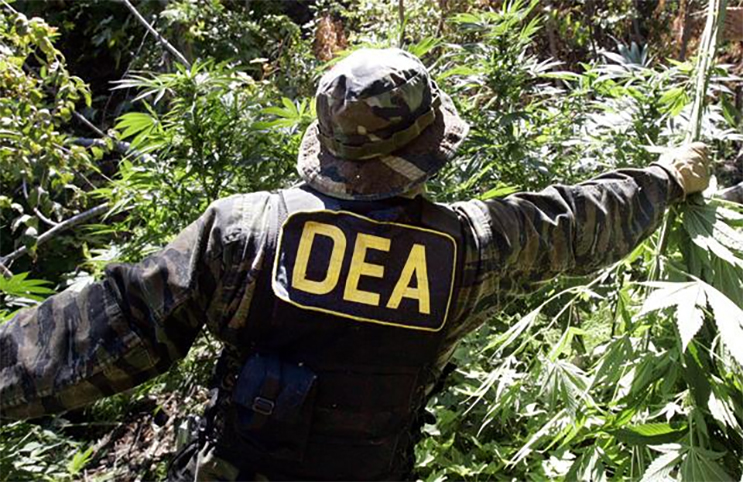 Next year, the Drug Enforcement Agency intends to grow nearly 1,000 pounds of weed, for what though? Good old research.
The precise amount that the DEA anticipates from researchers is 443,680 grams of marijuana which is slightly over 978 pounds as well permitting 384,460 grams of THC to be produced for scientific research for next year. The DEA has a few more items their annual list. Quotas need to be met for 92,120 grams of cocaine, 40 grams of LSD, 45 grams of heroin, 30 grams of psilocybin, 25 grams of DMT and the list goes on.
Although 978 pounds of marijuana seems immense, it is less than what was requested in 2016 which was 1,040 pounds. The reduced amount could be associated with Attorney General Jeff Sessions requests limiting the number of new medical marijuana suppliers in a statement. "I think it would be healthy to have some more competition in the supply, but I'm sure we don't need 26 new suppliers," said by Sessions.
Justice Department officials have gotten in the way of the DEA from processing the new applications for marijuana suppliers. Regardless of Session's statement that he's in favor of some healthy competition, the Attorney General has neglected to answer a bipartisan letter requesting him to remove the block on applications. Because of this, there is only one legal supplier for government weed.
The DEA will grow their marijuana at the University of Mississippi as the university has been the only supplier for government marijuana since 1968. The problem with UM's marijuana is it does not even compare to what people are smoking. By increasing the suppliers, it would provide more precise research as the United States is years behind regarding marijuana research.