The Mid-cap marijuana stock space has been making very solid moves over the course of the past few months. In that time, we have seen values skyrocket as well as the faith from around the investor market.  With so many variables going into what makes a cannabis stock move, it can at times be difficult to deduce market value. Despite this, some companies have shown themselves to have quite a bit of potential for the future. These companies are offering up new innovations for the coming years in the pot stock market.
This Marijuana Stock is Making Big Moves in the Acquisition Space
CLS Holdings USA (CLSH) is one of the leading diversified cannabis companies that has been working as an integrated producer and retailer of the substance. The company has been working through their subsidiary known as Oasis Cannabis which is a retailer of marijuana-based out of the Nevada market. The company has also stated that they have the goal of moving deeper into the domestic market on cannabis in the U.S. This includes states such as California and other western areas.
One of the main things to note about CLS Holdings is that they have a patented proprietary method of cannabis extraction. With this method, they can then turn the extraction into a product with an extremely high level of quality and consistency. The company also operates with licensing operations, processing operations, processing facilities, product sales, brand creation and consulting services. Because of its broad scope, the company continues to attract pot stock investors from around the industry.
A Large Acquisition for CLS Holdings
The company recently announced that they have entered into a letter of intent with In Good Health. In Good Health, a medicinal dispensary located in Brockton, MA has serviced as many as 18,000 patients to this date. In addition, they reportedly deliver to over 1,700 homes with product offerings ranging from flower to concentrates and vaporizers. With Massachusetts quickly becoming a very large medicinal marijuana market, the potential here seems to be quite large. Massachusetts has also only given out around 48 licenses to dispensaries. This means that competition is much less than in other states. This means the chances of success for In Good Health remain potentially high moving toward the future.
A Larger Marijuana Stock to Watch
Aleafia Health (NASDAQOTH:ALEAF) considers themselves to be one of the leading retailers of marijuana products. The company made headlines after their acquisition of Emblem only a short while ago. With this, they have become a top ten producer of marijuana in the whole of Canada. The company still has a long way to go in terms of distribution. With so much production, many companies have found it difficult to get their product out into the market. Investing in the company may not be the best idea at the current moment given the uphill battle they have ahead. With this in mind, they definitely remain a company to keep an eye on into the near future.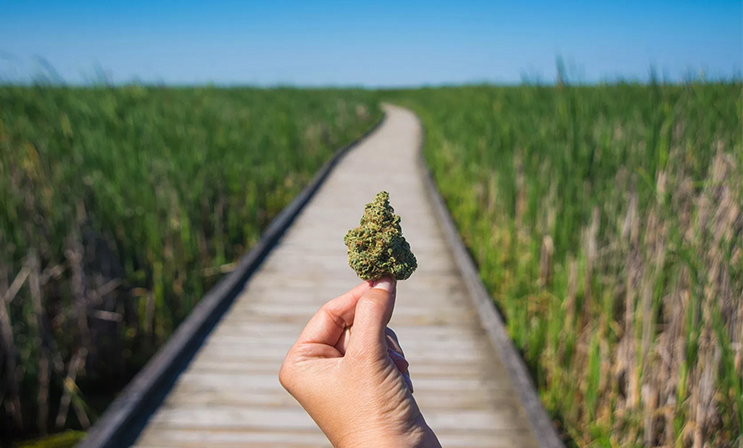 Pursuant to an agreement between an affiliate of MAPH Enterprises, LLC (owners of MarijuanaStocks.com), Midam Ventures LLC and CLS Holdings USA Inc. (CLSH), Midam has been paid $200,000 from CLS Holdings USA Inc. (CLSH) for a period from April 26, 2019 to (NOW EXTENDED TO) to July 26, 2019. We may buy or sell additional shares of (CLSH) in the open market at any time, including before, during or after the Website and Information, to provide public dissemination of favorable Information about CLS Holdings USA Inc. (CLSH).
---
MAPH Enterprises, LLC | (305) 414-0128 | 1501 Venera Ave, Coral Gables, FL 33146 | new@marijuanastocks.com