Marijuana stocks have remained in the spotlight for over a year at this point. In that time, laws have changed drastically helping to shift the overall industry. In addition, much of the public has become comfortable with the idea of marijuana being legalized. Due to this and other factors, cannabis has become commonplace. Because of all the shifts, marijuana stocks have seen a massive bullish trend in the past year or so. While finding some companies can be difficult, there are quite a few that have manifested themselves as solid potential choices.
A Top Vaporizer Based Marijuana Stock
Ionic Brands Corp. (IONC) (IONKF) is one of the leading multi-state consumer-based cannabis concentrate brands. The company operates by working out of the premium and luxury segments. Their main brand, IONIC is considered to be the #1 vaporizer brand in the whole state of Washington. Because of their massive scope, the company remains extremely established throughout the vaporizer industry.
Ionic Brands Corp. has also made it one of their main goals to expand rapidly westward. This includes states such as Nevada, Oregon, and California. If they are able to do so successfully, there's no telling how far they could go into the near future. The most important part of their business model is defining itself as a high-end brand. This means that strategically, they have been able to carve out a niche for themselves in the pot stock market.
A Big Announcement for Ionic Brands Places Them Ahead in Marijuana Stock Space
The company recently announced that they have signed into an exclusive agreement with Lifespot Health Limited to begin the development and distribution of various products. This includes everything from software to vaporizer tech and more. For those who don't know, Lifespot Health is a producer of bluetooth-enabled vaporizers which can be used in the recreational cannabis market. Because they are so cutting edge, it seems as though there are not that many competitors.
With this joint agreement comes 12 months of exclusive distribution of the Lifespot vaporizers. The distribution will include the United States, Canada and in the United Kingdom through their Astley's of London partnership. In addition, they may be granted access to additional territories if they choose in the near future. This partnership continues to show Ionic Brands efforts to grow throughout the cannabis stock space.
Another Marijuana Stock to Watch
Auxly Cannabis Group (NASDAQOTH:CWBTF) is a company that is a purveyor of marijuana. The company operates with a market cap just north of $355 million. With their share price still remaining low, the company does show a lot of volatility. The company is working on the basis of a royalty system. By providing growers with capital, they in exchange get a cut of the raw materials that are grown. The hopes are that they can begin to move toward edibles and other cannabis products so that they can continue to move up throughout the marijuana stock space.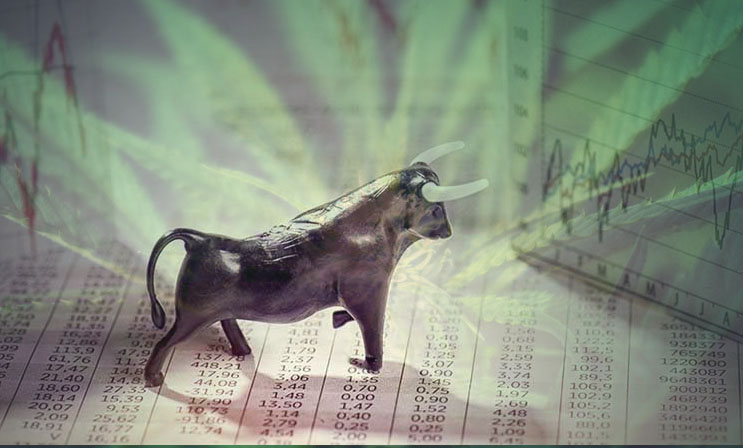 Pursuant to an agreement between an affiliate of MAPH Enterprises, LLC (owners of MarijuanaStocks.com), Midam Ventures LLC and Ionic Brands Corp (IONC), Midam has been paid $50,000 from Ionic Brands Corp (IONC) for a period from April 2, 2019 to May 2, 2019. We may buy or sell additional shares of (IONC) in the open market at any time, including before, during or after the Website and Information, to provide public dissemination of favorable Information about Ionic Brands Corp (IONC).
---
MAPH Enterprises, LLC | (305) 414-0128 | 1501 Venera Ave, Coral Gables, FL 33146 | new@marijuanastocks.com