The marijuana stock market has seen quite the amount of bearish moves during the beginning of July. Since that time, we have seen companies shoot up in value, as well as the amount of investors looking to buy cannabis stocks. With so much going on in the industry, it can be difficult at times to deduce where the most value lies.
Some companies have been able to shine through amidst fervent competition, allowing their profits to rise as well as innovation. With a series of new products abound, the future of marijuana seems to be even brighter than the present.
A Mid-Cap Marijuana Stock to Watch
Nabis Holdings (NABIF/NAB) is one of the leading investment issuers currently working out of the pot stock market. The company has stated that their main focus is on investing in the vertically integrated sides of the market. This means that they work both in the U.S. industry as well as on the international level.
For some context on Nabis Holdings, the company is founded by the two co-founders of MPX Bioceutical. For those who don't know, MPX Bioceutical completed one of the largest corporate takeovers in the U.S. marijuana space to date. This was an almost $900 million merger with the company iAnthus. This just goes to show how much potential the company has moving into the near future.
Nabis Holdings has stated that their investment strategy is as follows. The company invests in EBITDA positive, vertically integrated businesses with large markets. They add a strong emphasis on large earnings in the first year as well as a large amount of brand recognition. With this strategy on hand, they have managed to build their portfolio out quite broadly.
A Big Californian Acquisition
The company recently announced that they have acquired Desert's Finest dispensary. Desert's Finest is a 6,000 square foot space located in the heart of Desert Hot Springs, CA. With as many as 40,000 patients currently registered in the system, the dispensary has seen over $5.7 million in sales in only the past 12 months.
In addition, they have done so with an almost 50% profit margin. The hopes are that this acquisition can continue to provide Nabis Holdings with a bright, high margin filled future. As the company continues to make large acquisitions, this cannabis stock should definitely remain on any investors watchlist.
A Big Canadian Marijuana Stock
OrganiGram Holdings (NASDAQOTH:OGRMF) is one of the leading Canadian producers of marijuana. The company saw their EBITDA reach as much as 49% of net revenue during only the first quarter of the year. Additionally, they reported that their net revenue rose by around 1120% during the previous quarter.
With this, their expenses only rose by around 27%, which is quite good. As one of only a handful of licensed producers of marijuana in the whole of Canada, they definitely have a bright future ahead of them. One of the things to note is that they have been working to increase their cannabis concentrate production level. If they are able to see this number continue to rise, there's no telling how far OrganiGram Holdings could go.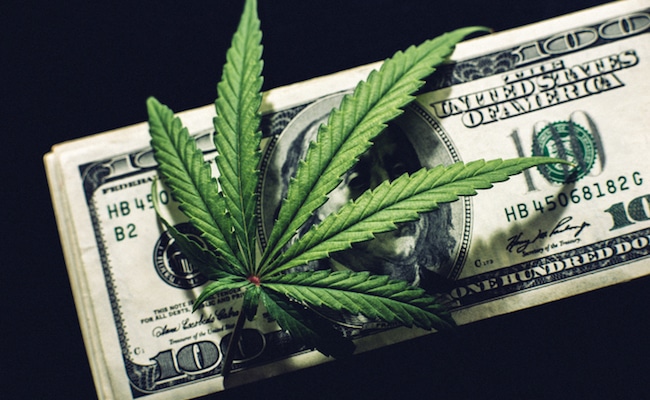 Pursuant to an agreement between an affiliate of MAPH Enterprises, LLC (owners of MarijuanaStocks.com), Midam Ventures LLC and Nabis Holdings, Midam has been paid $500,000 from Innovative Properties Inc dba Nabis Holdings for a period from 4/10/2019 to 7/25/2019. Midam has been compensated an additional $400,000 and 200,000 common restricted shares of Nabis Holdings to extend coverage an additional 6 months ending 1/25/2020. We may buy or sell additional shares of Nabis Holdings in the open market at any time, including before, during or after the Website and Information, to provide public dissemination of favorable Information about Nabis Holdings
---
MAPH Enterprises, LLC | (305) 414-0128 | 1501 Venera Ave, Coral Gables, FL 33146 | new@marijuanastocks.com