The marijuana stock market has been growing heavily for quite some time now. Pot stocks have gone from somewhat of an unknown market, to one of the largest industries. With so many investors looking to buy marijuana stocks, the market has become full of potential. Additionally, cannabis stocks have also grown due to the amount of innovation in the niche. The hopes are high that the industry can continue to grow and shift into the near future.
This Marijuana Stock Makes A Big Announcement
Nabis Holdings (NABIF/NAB) is one of the key investment issuers currently working out of the Canadian marijuana stock market. The company operates by investing in various high-quality cash flowing assets throughout the various facets of the cannabis industry.
For some context, the two co-founders of Nabis Holdings previously founded MPX Bioceutical. MPX Bioceutical famously completed one of the largest takeovers in the U.S. cannabis space to date. With a proven track record of boosting shareholder value, the company has shown its commitment to growth. Additionally, they have stated that their focus is heavily based in revenue generation, EBITDA and growth.
Nabis Holdings Makes a Key Acquisition
Nabis Holdings recently announced that they will be acquiring the retail marijuana dispensary, Desert's Finest. For some context, Desert's Finest is a 6,000 square foot space located in Desert Hot Springs, CA. The city is located around two hours east of Los Angeles, which makes it quite a strategic location. With over $5.7 million in sales in only the past 12 months, the company has reported an almost 50% profit margin.
Shay Shnet, CEO and Director of Nabis Holdings stated that "As we continue national expansion of the Nabis footprint, we are pleased to announce our first acquisition in the state of California, one of the dominant cannabis markets in the United States. Desert's Finest has successfully generated material revenue driven in part by their convenient dispensary location in the Palm Springs region and an extensive list of registered patients. We look forward to adding Desert Hot Springs to the Nabis portfolio and the loyal customer base to the Nabis brand." All in all, Nabis Holdings continues to represent a solid alternative option for the marijuana stock market.
A Well Positioned Marijuana Stock
Trulieve (NASDAQOTH: TCNNF) is a marijuana stock that has recently been in the spotlight. The company has stated that its operating revenue has reached around $16.5 million in profit. One of the key things to note is that this marijuana stock is focused on the Florida medicinal cannabis market. Florida is a relatively untapped market for marijuana, which means competition is much less than others. With around 28 dispensaries owned by Trulieve out of a total of 123 in the state, their positioning could not be better. With a bright future ahead in the Floridian cannabis market, Trulieve remains a company for investors to keep a close eye on.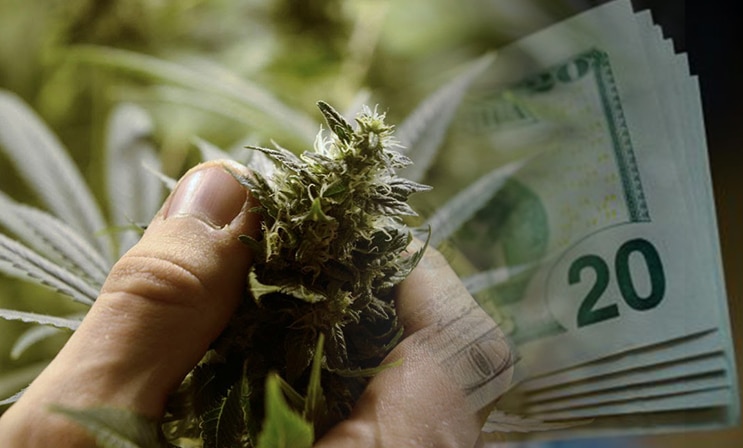 Pursuant to an agreement between an affiliate of MAPH Enterprises, LLC (owners of MarijuanaStocks.com), Midam Ventures LLC and Nabis Holdings, Midam has been paid $500,000 from Nabis Holdings for a period from 4/10/2019 to 7/25/2019. Midam has been compensated an additional $400,000 and 200,000 common restricted shares of Nabis Holdings to extend coverage an additional 6 months ending 1/25/2020. We may buy or sell additional shares of Nabis Holdings in the open market at any time, including before, during or after the Website and Information, to provide public dissemination of favorable Information about Nabis Holdings
---
MAPH Enterprises, LLC | (305) 414-0128 | 1501 Venera Ave, Coral Gables, FL 33146 | new@marijuanastocks.com