The marijuana stock market has seen a massive amount of upward momentum over the course of the past few years. In only a short period of time, we have seen cannabis stocks jump from being somewhat of a smaller market to one of the largest industries of the modern-day. This is in part due to the large amount of innovation that has gone on in the industry. The other part is due to the growing investor base that has shot up due to trust in the future of marijuana stocks. While these companies may not be the largest in the pot stock market, they definitely have a lot to offer.
A Growth Oriented Marijuana Stock to Watch
AgraFlora Organics (AGRA) (PUFXF) is one of the leading diversified cannabis stocks working on both the domestic and international levels. The company currently owns an indoor cultivation facility based out of London, ON. In addition, they also have a joint venture partnership with Propagation Service Canada for a 2.2 million square foot greenhouse complex in Delta, BC.
With a massively successful record of creating shareholder value throughout the industry, the company maintains its large future plans. Additionally, they have also stated that they are busy pursuing other opportunities in the domestic and international spaces respectively.
A Big Move For AgraFlora Organics
This marijuana stock recently announced a new guidance and facility expansion for their Toronto, ON Brewhouse operation. With the goal of producing cannabis-infused beverages, the company is well on its way to innovating further. The new updates include an annual production increase north of 130,000 hectoliters of the various beverages. This represents an almost 30% increase in their previous maximum capacity.
The update also shows that the company will have the option to integrate their patented pharmaceutical-grade dispensing cap technology. In addition, they also will be able to integrate an advanced cannabinoid delivery mechanism that protects the volatile ingredients in the product from going bad. This means that the shelf life of the product is massively increased. As the company continues on its path to the future, their commitment to producing the best quality products for sale in the market is what's driving them forward. The hopes are high that they can continue on the train of success into the coming months.
A Small but Mighty Marijuana Grower
Flowr Corp. (NASDAQOTH:FLWPF) is a cannabis stock that has remained relatively unknown until this point. The company is based out of Canada and has a production capacity of around 50,000 kilograms of cannabis per year. With this, they have decided to move into the ultra-premium market on cannabis which is still quite a niche. With its emphasis on quality over quantity, the company has continued to make a name for themselves. One of their best qualities is the fact that they have a very strong pricing method over their competition. With another 150,000 square feet of planned outdoor growing potential, the company remains a strong player as they move toward the future.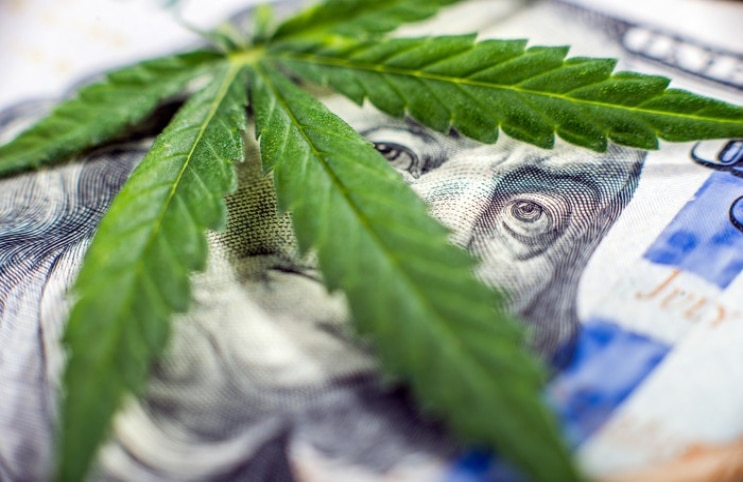 Pursuant to an agreement between an affiliate of MAPH Enterprises, LLC (owners of MarijuanaStocks.com), Midam Ventures LLC and Agraflora Organics International Inc. (CSE: AGRA) (OTC: PUFXF), Midam is being paid $25,000 per month by Agraflora Organics International Inc. (CSE: AGRA) (OTC: PUFXF) for 6 months during a period of coverage from May 6, 2019 to November 6, 2019. We may buy or sell additional shares of (CSE: AGRA) (OTC: PUFXF) in the open market at any time, including before, during or after the Website and Information, to provide public dissemination of favorable Information about Agraflora Organics International Inc. (CSE: AGRA) (OTC: PUFXF).
---
MAPH Enterprises, LLC | (305) 414-0128 | 1501 Venera Ave, Coral Gables, FL 33146 | new@marijuanastocks.com