Best Cannabis Stocks For 2023
Do you intend to invest in December's best marijuana stocks? According to many experts, US MSOs will be the most important cannabis enterprises to watch in 2022. In November, many significant cannabis businesses will release their earnings. As a result of the market's latest fall, which saw fresh lows reached in November, marijuana stocks are currently exceedingly erratic in the United States.
In October, President Joe Biden declared that he would start pardoning everyone who had previously been found guilty of crimes involving trace amounts of cannabis. Additionally, Biden said that to end marijuana possession penalties at the state level, he urges other governors to take similar steps. Cannabis stocks rose in November after Senator Schumer promised legislation to reform cannabis banking would be passed.
When trading in a market like this, day traders and swing traders often profit the most. Some long-term investors prefer to use short-term trading tactics in addition to their sizeable long-term investments in the cannabis market. They thereby stand to gain from fluctuations in the stock's price daily. Federal cannabis law implementation delays have hurt the US cannabis industry, which brings in billions of dollars a year. By taking advantage of the sector's collapse, investors may benefit from the market's current trend. The two best marijuana stocks in the US to watch in December are listed below.
[Read More] 2 Top Marijuana Stocks To Know About In December
Best Cannabis Stocks For Watchlist In 2023
Green Thumb Industries Inc. (OTC: GTBIF)
Ascend Wellness Holdings, Inc. (OTC: AAWH)
Green Thumb Industries Inc.
Green Thumb Industries Inc. is a major player in the cannabis consumer packaged goods (CPG) business in the United States. Currently, Green Thumb runs 77 locations in 15 states. With more in the pipeline, GTI will soon have 111 retail licenses. In 2021, GTI will open a Cookies on the Las Vegas Strip as part of an original partnership with the privately held Cookies Brand. Green Thumb has announced the launch of its marijuana business in Virginia following the successful acquisition of Dharma Pharmaceuticals. Through the acquisition of Leafline Industries, the company entered the Minnesota market. In April, the company opened its 77th Rise location.

The third quarter of 2022 saw an overall increase in revenue for Green Thumb of 11.8% over the same period the previous year and a 2.7% sequential increase to $261.2 million. The legalization of adult-use cannabis in New Jersey, higher retail sales in Illinois, 12 more retail locations compared to the third quarter of last year, and increased traffic in the Company's 77 open and operating retail stores all contributed to the rise in revenue. Gross profit was $131.2 million, or 50.2% of revenue, in the third quarter of 2022, as opposed to $129.5 million, or 55.4% of revenue, in the same quarter of 2021. Increased retail sales, new and acquired stores, adult-use sales in New Jersey, and continuous market expansion in Illinois were all factors that contributed to gross profit performance.
GTBIF Stock Performance
On December 12th, GTBIF shares finished at $10.29, down 24.34% in the trading month. Currently, the stock has a 52-week price range of $7.72-$23.47 and is down 45.31% year to date.  According to analysts at CNN Business GTBIF stocks has a 12-month average price target of $21.32 per share. In this case, this would represent an increase of 107.19% from its last trading price of $10.29.
[Read More] Top US Marijuana Stocks To Buy Now? 3 To Watch In December
Ascend Wellness Holdings, Inc.
AWH sites can be found in Massachusetts, New Jersey, Ohio, Illinois, Michigan, and Michigan. Owning and running facilities that generate strains that win awards and having a thoroughly considered product range are among AWH's major business activities. The company regularly makes and markets its goods under the Ozone trademark. The business offers a selection of marijuana-related goods, including candies, concentrates, pre-rolls, flowers, and vape pens. AWH runs 17 retail locations and offers goods to authorized marijuana businesses. Ascend Wellness and MedMen Enterprises Inc. signed a contract to increase the purchase price of MedMen NY Inc. on May 11.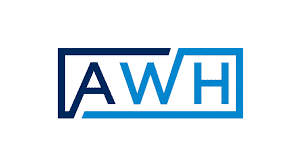 AWH reported gross revenue of $134.3 million for the third quarter of 2022, up 14.1% from the second quarter and 27.8% from the first. Net revenue, which excludes intercompany sales of wholesale items, increased 17.9% annually and 14.1% quarterly to reach $111.2 million. Additionally, retail sales for the quarter rose by 9.6% to $82.8 million. The company lost $16.9 million this quarter instead of $21.2 million in Q2 2022.
AAWH Stock Performance
AAWH stock closed on December 12th at $1.45, down 30.62% in the past month of trading.  Currently, the stock has a price range of $1.41-$6.76, down 77.91% year to date. According to analysts at Tip Ranks AAWH stock has a 12-month median price forecast of $4.50 per share. In this case, it would represent an increase of 210.34% from its last trading price of $1.45.
[Read More] 2 Marijuana Stocks To Watch For All-Around Better Trading
Investing In Cannabis Before 2023
Through the end of 2022, many potential occurrences in the future months could raise these marijuana stocks. Examining their financials and press releases may make it easier to identify the best cannabis companies on the market. To benefit from the present market volatility, several seasoned traders are actively placing short-term wagers in the leading cannabis companies. Before starting a position, use technical indicators and chart patterns to ascertain the optimum parameters. Your capacity to conduct profitable transactions will increase as you look for profit-taking possibilities. Due to the volatility of top marijuana stocks this month, these may be some of the best stocks to watch.
---
MAPH Enterprises, LLC | (305) 414-0128 | 1501 Venera Ave, Coral Gables, FL 33146 | new@marijuanastocks.com