Cannabis Stocks In April 2021
For the first time in a few trading sessions top marijuana stocks are showing upward momentum in the market. After taking a beating in the stock market in March and most of April many of the best cannabis stocks to invest in are reclaiming some of the value lost in recent trading sessions. But because of the sharp decline in the cannabis sector most top marijuana penny stocks to watch could hold potential value for investors.
For new investors, marijuana penny stocks are known to be the most volatile area of the cannabis market. At the present time, many day traders and swing traders have learned to thrive in this type of trading environment and use the volatility in their favor. For new traders, it's always recommended you do your own due diligence into a cannabis company before making an investment. This requires research into a company's financials and also watching how the stock performs in the market.
In general, the cannabis sector is known to be a high-risk high-reward area of the stock market. Investors should keep this in mind before starting a position. Especially with marijuana penny stocks which have extreme price fluctuations rather quickly on a regular basis. But knowledge is power and doing your own research will help you become comfortable with your investment choices.
Opportunities For Investors In The Cannabis Sector
At current market value, many cannabis stocks could be presenting an opportunity for gains in the market. Finding the best cannabis penny stocks to invest in could add short-term gains to your portfolio. Actually, in 2021 some of these top marijuana penny stocks to buy have seen triple-digit percentage gains in the market. One example of a marijuana penny stock that gained notoriety because of the Reddit investment community is Sundial Growers Inc. (NASDAQ: SNDL). After SNDL stock shot up tremendously to start this year it has lost 43.52% in the last 30 days.
In a similar fashion, many top marijuana penny stocks have also seen a similar market trend. Because of the volatility of these types of marijuana stocks investors should keep a close eye on their positions in this area. For the purpose of finding candidates for your April watchlist, we can look at some companies. If the cannabis sector continues to show upward momentum these could be some marijuana penny stocks to watch for gains in April.
Read More
Marijuana Penny Stocks To Watch:
The Valens Company Inc. (OTC: VLNCF)
TILT Holdings Inc. (OTC: TLLTF)
The Valens Company Inc.
The Valens Company Inc. is a leading manufacturer of cannabis derivative products and provides processing services, product development, and supplies consumer packaged goods for the cannabis market. Primarily, Valens specializes in high-quality products for both the medical and recreational cannabis markets. Building its footprint Valens acquired one of the leading Canadian edibles manufacturers LYF Food Technologies Inc. As a result of the acquisition, Valens strengthens its production capabilities and unlocks future growth possibilities.
On April 14th Valens reported its financial results for Q1 of fiscal 2021. In detail, the company saw gross revenue in Q1 2021 to a $21.8 million increase by 21.4% compared to 2020. The company also saw net revenue increase 23.3% to $17.9 million. increase by 21.4% As it stands Valens continues to establish its position as one of the largest third-party vape manufacturers in Canada.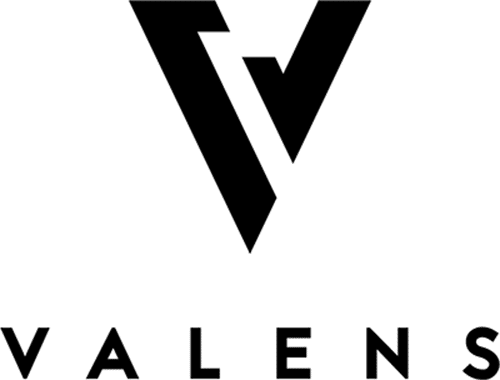 VLNCF stock is up 66.15% year to date with a high of $2.40 in April. Heading into the close on April 21st at $2.29 the stock is up 6.02% for the day. According to analysts at Market Beat VLNCF stock has a consensus price target of $3.75 per share. In essence, this would be a 73.6% increase from its current stock price. For this reason, VLNCF stock is a top marijuana penny stock to add to your watchlist this week.
TILT Holdings Inc.
TILT Holdings Inc. is a leading provider of business solutions to cannabis companies all over the world that are building their brand. At the present time, TILT has a portfolio of companies that provide technology, hardware, cultivation, and production for the cannabis market. Currently, TILT services cannabis companies across 35 states in the U.S., as well as Canada, Israel, Mexico, South America, and Europe. One area the company is successful in is supplying the U.S. and European medical cannabis industries with medical-grade inhalation devices.
On April 15th TILT announced its fourth quarter and full-year 2020 financial results. In detail for full-year 2020 adjusted EBITDA of $16.9 million is up compared to an adjusted EBITDA loss of $0.8 million in 2019. Also, important full-year cannabis revenue increased 41% in 2020 compared to 2019. Additionally, for TILT's full-year 2021 guidance the company increased its estimate to $210 million.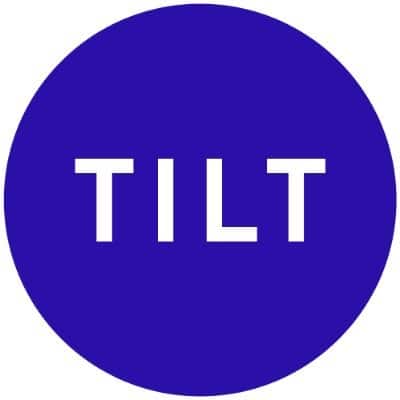 TLLTF stock is up 72.4% year to date with a high of $0.75 in February. Closing at $0.50 is down 15.50% in the last 30 days. According to analysts at Wallet Investor TLLTF stock has a 1-year price forecast of $0.677 per share. As marijuana stocks begin to recover some market value TLLTF stock could see an upside in the near future. With his in mind TLLTF stock is a top marijuana penny stock to watch under a $1 per share.
---
MAPH Enterprises, LLC | (305) 414-0128 | 1501 Venera Ave, Coral Gables, FL 33146 | new@marijuanastocks.com