Best Cannabis Stocks Before October
What marijuana stocks are the best to buy for 2022? In July and August, interest in the top cannabis stocks to buy increased. One industry that has seen significant declines since the start of the year is the ancillary marijuana stock market. Ancillary cannabis companies are businesses that support the cannabis sector but don't directly deal with the plant. Generally speaking, a large number of businesses help the cannabis industry.
A few cannabis-related stocks with Nasdaq listings saw a dramatic decline in value over the first half of 2022. Investors may currently purchase many of these marijuana-related stocks for a lot less money. Potential cannabis investors may find some of these stocks to be a good spot to start their long-term investments or an opportunity to profit from recent market declines. Before October, you could add these 3 marijuana stocks to your watchlist.
[Read More] Top Marijuana Stocks To Watch This Thursday
Top Ancillary Marijuana Stocks To Watch On The Nasdaq
GrowGeneration Corp. (NASDAQ: GRWG)
Hydrofarm Holdings Group, Inc. (NASDAQ: HYFM)
Agrify Corporation (NASDAQ: AGFY)
GrowGeneration Corporation
GrowGeneration Corp., a US-based company, is well known for operating and providing hydroponic and organic growing facilities. The business provides a range of organic, lighting, and hydroponic options for cannabis growers. 62 organic gardening businesses are currently owned and operated by GrowGen in the US. Growing GrowGeneration.com's online visibility has been the company's main focus since the website's debut. With over 10,000 products ranging from nutrition to lighting technology, the website has developed into a one-stop e-commerce destination. Over the next five years, the business intends to open more than 100 outlets around the US. The business built the biggest hydroponic garden facility in Los Angeles County during the third quarter of 2021.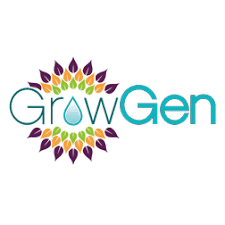 GrowGen released its second quarter 2022 financial results to the public on August 4. Net sales during this time period decreased by 44 percent, to $71.1 million, as a result of a reduction in industry demand. Comparable store sales decreased by 56.9% for the entire quarter. The company recorded a net loss of $136.4 million, compared to a net gain of $6.7 million the year before. This included a $127.8 million impairment charge for goodwill and other intangibles. The company's decision to reduce its projected revenue range for 2022 from $340 to $400 million to $250 to $275 million is noteworthy. GrowGeneration introduced Drip Hydro, a line of liquid fertilizer mixtures intended for commercial planters, in May. The business revealed its plans to open a new hydroponic garden facility in Richmond, Virginia, in September.
GRWG Stock Performance
On September 22nd, the shares of GRWG finished at $3.78, down 10.21% in the last five trading days. GRWG stock is down 71.03% year to date, with a 52-week price range of $3.42-$27.38. According to CNN Business analysts, GRWG stock has a 12-month median price target of $5.13 per share. This would forecast a 35.40 percent increase over the last transaction price of $3.78.
[Read More] Top Medical Marijuana Stocks To Buy? 2 Big Pharma Plays In Cannabis
Hydrofarm Holdings Group, Inc.
It is commonly known that the company Hydrofarm Holdings Group, Inc. sells tools and materials for hydroponic and controlled-environment farming. In general, the company offers a large selection of cannabis-growing products. The company manufactures a range of goods, including growing supplies, temperature control systems, and high-intensity grow lights. On November 1st, the business announced that it had acquired Innovative Growers Equipment, Inc., a number of cutting-edge products, and a clever brand. In order to provide cutting-edge reverse osmosis water filtration technology and solutions, the company partnered with AXEON Water Technology in January.

On August 9, the corporation reported its second quarter 2022 results, which showed a fall in net revenues from $133.8 million to $97.5 million. Additionally, the gross profit dropped from $29.6 million to $7.3 million. Gross profit grew from $9.1 million to $30.2 million after corrections. In contrast to its net gain of $2.3 million, or $0.05 per diluted share, Hydrofarm had a net loss of $203.3 million, or a negative $4.53 per diluted share. As a result, an inventory reserve of $10.2 million and a non-cash charge for goodwill impairment of $189.6 million are included in the net loss for the second quarter of 2022. For the entire year, it is expected that net revenues will fall between $330 million and $347 million, and adjusted EBITDA will fall between $(25) million and $(16) million.
HYFM Stock Performance
HYFM Stock closed on September 22nd at $2.41 down 12.04% in the past five trading days. The stock has a 52-week price range of $2.27-$45.01 and is down 91.48% year to date. According to analysts at CNN Business HYFM stock has a 12-month average price target of $3.88 per share. In this case, this would be an increase of 60.12% from its last trading level of $2.41.
[Read More] Looking For Long-Term Marijuana Stocks? 2 Cannabis REITs To Watch
Agrify Corporation
Agrify Corporation, an American company, provides precise equipment and software to the indoor farming industry. The company now sells integrated grow racks, LED grow lights, and vertical farming systems. Companies may function at the highest levels of dependability, effectiveness, and quality while spending the least amount of money feasible thanks to Agrify's cutting-edge software and technology solutions. Consulting, engineering, and construction are among the services offered by the business. The company recently purchased Precision Extraction Solutions and Cascade Sciences, two famous suppliers of equipment and services for assessing, processing, and extracting hemp and cannabis. Lab Society, a pioneer in cannabis extraction, distillation, and solvent separation solutions with a $10 million yearly revenue, was bought by the company in February. The company bought Lab Society in February, a pioneer in cannabis extraction, distillation, and solvent separation solutions with a $10 million yearly turnover.

According to Agrify, revenue for the second quarter increased 63.5% from the prior year to $19.3 million. In addition, sales rose from the year-to-date total of $18.8 million for the previous year to $45.4 million for the current year. Gross profit increased from the first quarter's gross profit of $527 thousand, or 4.5% of revenue, to the second quarter's gross profit of $1.6 million, or 8.3% of revenue. The company reported a net loss of $93.4 million, or $3.51 per diluted share, in the second quarter, up from a net loss of $5.6 million, or $0.28 per diluted share, in the same quarter last year. The company is modifying its revenue forecast for the forthcoming fiscal year 2022 as a result of the drop in the cannabis industry. For Fiscal Year 2022, Agrify's new revenue forecast ranges from $70 million to $75 million.
AGFY Stock Performance
AGFY stock closed on September 22nd at $0.41 down 22.64% in the last five days of trading. The stock has a price range of $0.39-$24.98 and is down 95.54% year to date. According to analysts at CNN Business AGFY stock has a 12-month average price target of $1.50 per share. In this case, this would be an increase of 269.46% from its last trading level of $0.41.
Ancillary Pot Stocks For Q4 2022
These top cannabis stocks reached new lows in September; whenever they start to recover, investors might find value in the stocks. To determine whether an asset is appropriate for your trading strategy and portfolio, you can review a company's financial statements and news announcements. Making better trading decisions can be aided by an understanding of technical indicators and chart patterns. These might be some of the best cannabis-related stocks to keep an eye on before October.
---
MAPH Enterprises, LLC | (305) 414-0128 | 1501 Venera Ave, Coral Gables, FL 33146 | new@marijuanastocks.com