Marijuana Legalization and U.S. Growth Potential
While the U.S. is waiting to declare the President, marijuana stocks in the states are trading higher in the market. This could be due to investors believing leading cannabis companies may have a change in federal policy for the next four years. In reality, the federal government under Trump has had a hands-off approach toward the cannabis industry. This in turn has allowed top marijuana companies like Innovative Industrial Properties Inc. (IIPR Stock Report) to increase the number of marijuana facilities to its real estate leasing portfolio. The company currently has 63 properties across 16 states that carry long term leases with licensed cannabis companies.
[Read More]
In many instances, top pot stocks to watch have been increasing in value in 2020.  As more states like Arizona legalize marijuana recreationally,  companies that reside in those states may see a boost in revenue. For example, take Harvest Health & Recreation Inc. (HRVSF Stock Report) this Phoenix-based company is well-positioned to take advantage of the emerging recreational market in Arizona. Currently, the cannabis company is the largest operator of medicinal dispensaries in the state. To point out, the cannabis industry has grown in the U.S. regardless of federal legalization, showing the industry's resilience to its legal shortcomings.
Marijuana Stocks For The Long-Term
Although the short-term growth of marijuana stocks will be affected by the election results, in the long-term pot stocks are predicted to increase in value. Recently analysts have said the U.S cannabis market could double in the next 4 years. For investors looking to establish a position in the cannabis industry that kind of growth is interesting. In addition, this type of position can help diversify an investment portfolio and expose them to one of the fastest-growing industries. In order to ensure you make the best possible investments always conduct your due diligence before your purchase. This means researching the marijuana stocks on your watchlist and finding the best ones for your trading style.
Currently, November has shown investors have renewed interest in U.S. marijuana stocks. As many leading pot stocks go higher in share price picking the best entry point becomes a key factor for your investment. If you are new to trading marijuana stocks, the first thing you should do is learn about industry market volatility. Traditionally the marijuana sector is one of the more volatile in the stock market. Once you understand how cannabis stocks perform watch for dips in the stock price to achieve the best positions for yourself long term. With this in mind, we can take look into some of the fastest-growing marijuana stocks in the cannabis industry.
Fastest Growing Marijuana Stocks: Jushi Holdings Inc.
Jushi Holdings Inc. (JUSHF Stock Report) is a multi-state cannabis and hemp operator based in Florida. In detail, the company's focus is to build a multi-state portfolio through acquisitions and competitive product creation. Recently Jushi reported its Q3 financial results and they have performed well. In general, the company is expecting Q3 revenue of $24 million which is 61% over the previous quarter. In addition, Q4 revenue is expected to exceed Q3 with expected revenue of $25-30 million.  Also, Jushi is reporting a positive adjusted EBITDA of $40-50 million with revenue of $205 -255 million for fiscal 2021. The company made the most revenue from its Pennsylvania ventures that accounting for $95-110 million of its current sales.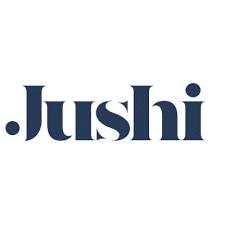 JUSHF stock reached a YTD high of $3.20 in mid-October, with upward momentum since the market crashed in March. Currently, its share price of $2.90 is up from its 5-day moving average.  As Jushi continues growing its business model and keeps breaking revenue records investors will reap the benefits. The company could be one of the fastest-growing in the cannabis industry so keep it on your marijuana stock watch list.
Fastest Growing Marijuana Stocks: Neptune Wellness Solutions Inc.
Neptune Wellness Solutions Inc. (NEPT Stock Report) is a fully integrated health and wellness company that focuses on natural plant-based driven lifestyle brands.  The company prides itself on impacting consumer habits with its innovative line of products.  Currently, Neptune operates from two production facilities one in Quebec, and the other in North Carolina. There they offer state of the art extraction and product development platforms.  While the market is expecting the company to have higher earnings from increased revenue investors are positioned for gains.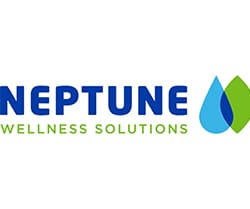 NEPT stock is expected to move higher in the market with a positive earnings report. The stock is currently trading at $1.75 a share with a recent high of $3.10 on July 15th. In the event,  derivatives in North America grows substantially, Neptune's is a well-positioned extraction play that can profit greatly. If Neptunes continues to increase revenue and sales growth look for the company to scale globally and increase its market share.
---
MAPH Enterprises, LLC | (305) 414-0128 | 1501 Venera Ave, Coral Gables, FL 33146 | new@marijuanastocks.com