Are These Marijuana Stocks Right For Your Portfolio?
Are you looking at marijuana stocks to buy, but can't find which company is right for you? Although 2020 has seen many top marijuana stocks make gains, volatility remains the same with most pot stocks. While most pure-play marijuana stocks remain the most volatile in the cannabis industry, there are other options for investors.  For example, Innovative Industrial Properties, Inc. (IIPR Stock Report) is a REIT that strictly does business with licensed cannabis companies in the U.S. In 2020 IIPR stock has been performing well for investors steady climbing up since April and also rewarding shareholders with a dividend. Since the company does not directly rely on the cannabis plant for profitability, it has a more stable stock price when compared to other leading pot stocks.
Do Ancillary Cannabis Stocks Offer More Stability?
When looking for ancillary marijuana stocks investors should look at the different companies that will essentially grow alongside the cannabis industry. For instance, Kushco Holdings, Inc. (KSHB Stock Report) is a leading cannabis packaging supplier that also sells vaporizer products across the nation.  Because of stringent packaging laws for marijuana the company is one of the main suppliers to leading marijuana companies. As the cannabis industry grows these companies will benefit from increased revenue produced by the sector. With this in mind let's look at 2 leading ancillary marijuana companies positioned to grow with the cannabis industry.
Top Ancillary Pot Stock: The Scotts Miracle-Gro Company
The Scotts Miracle-Gro Company (SMG Stock Report) is a leading producer of lawn and gardening supplies in the U.S. The company is a household name in the states and also does business across Europe. Scotts Miracle-Gro is by no means a pure-play pot stock but, its subsidiary Hawthorne Gardening's is a leading supplier of hydroponic grow supplies for the cannabis industry. For this reason, Scott's is considered an ancillary marijuana stock and Hawthorne has performed well for the company. In the third quarter of 2020 Scotts increased its guidance for this year's sales and cash flow. In detail the company increased its revenue forecast to 26-28% growth in 2020 and Hawthorne is predicted to grow by 55-60% in the same period.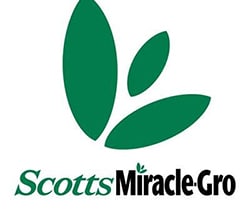 Another reason to take a look at SMG stock is the fact it gives a dividend to shareholders. Recently, the company's board of directors approved  a special dividend of $5 a share and increased its quarterly dividend to 7%. In addition, SMG stock has also performed well for investors with consistent gains in market value for 2020. As the cannabis industry grows look for Scott's Miracle-Gro to be one of the leading ancillary cannabis stocks in the industry.
Top Ancillary Pot Stock: GrowGeneration Corp.
GrowGeneration Corp. (GRWG Stock Report) owns and operates specialty retail hydroponic and gardening stores in the U.S. Currently, the company has 31 stores across the country and also runs an online store for cannabis cultivators named Growgeneration.com.  As the cannabis industry expands the company plans to have its stores in every major state in the U.S. GrowGen is well-positioned to grow alongside a hydroponic market predicted to become a $16 billion industry by 2025.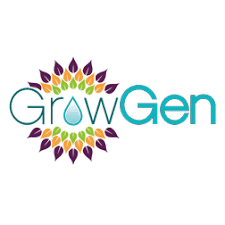 Recently, GRWG stock is near its year to date high of $18.41 on October 7th.  Generally speaking, the stock has been on an upward trend for the entire 2020 year. In fact, the stock has had triple-digit percentage gains since the March crash. As the company release its 3rd quarter earnings November 11th, look for GRWG stock to move according to the report. All things considered a positive earnings report could send the stock even higher in November. As the U.S marijuana industry continues to grow GRWG stock could be a marijuana stock to buy.
---
MAPH Enterprises, LLC | (305) 414-0128 | 1501 Venera Ave, Coral Gables, FL 33146 | new@marijuanastocks.com