Marijuana Stocks In 2020
As October comes to a close many leading marijuana stocks have seen declines in the market. Renewed virus concerns have sent almost the entire stock market trading lower in the market. In spite of recent market trends, top pot stocks to watch like Trulieve Cannabis Corp. (TCNNF Stock Report) have given current shareholders significant gains for 2020. In fact, the stock has brought triple-digit percentage gains for investors since March. Regardless of the many things that made the economy struggle this year, most of the cannabis industry has been able to thrive under these conditions.
Pot Stocks Growing With The Cannabis Industry
While the top U.S. marijuana companies expand their footprints across the nation, there are ancillary cannabis companies that are growing alongside the industry. For example, take hydroponic grow supplier GrowGeneration Corp. (GRWG Stock Report) which continues to expand on its 31 stores across the nation. Some of these marijuana stocks present a less volatile position when compared to pure-play industry leaders. Although some people like the volatility and take advantage of the swings in stock price to make gains.  For those investors looking for more stable long-term positions in the cannabis industry, these top marijuana stocks may add value to your watch list.
Marijuana Stocks With A Dividend: Innovative Industrial Properties, Inc.
Innovative Industrial Properties, Inc. (IIPR Stock Report) is the first real estate company focused on working with the licensed U.S. cannabis industry. The company owns 63 properties located across the nation with long term lease contracts connected to top marijuana companies. In addition, the company has been profitable for many consecutive quarters. As a well-positioned company to grow with the U.S. cannabis industry recently the stock has become a hedge fund favorite. In particular IIPR stock was in 20 hedge fund portfolios at the end of Q2 of 2020.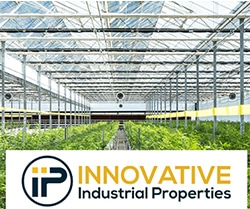 With this in mind, IIPR stock has performed extremely well for long term investors gaining over 500% in the last three years. As an illustration, the stock is up over 30% in the last quarter. In addition to having great gains, the stock is one of the few marijuana stocks that offer a dividend to shareholders. Currently IIPR stock offers a $4 annualized dividend to shareholders. As the U.S. nears federal legalization some analysts predict IIPR stock could double in a couple of years. For this reason, IIPR stock is one of the top marijuana stocks to watch in the industry.
It's important to realize that until this time Innovative was the only one of its kind in the cannabis industry. A recent turn of events might bring some new players to the table. Provided that things keep going in a positive direction for the cannabis industry in the U.S. there should be room for more cannabis real-estate companies in the sector. Let's take a look at this new cannabis industry REIT set to go public next month.
Marijuana Stocks With A Dividend: Subversive Real Estate Acquisition REIT
Subversive Real Estate Acquisition REIT (SBVRF Stock Report) is the new player in the licensed cannabis real estate industry. Currently, the company is taking part in an almost $180 million transaction to make a special-purpose acquisition company (SPAC) into a publicly-traded REIT. The initial transaction will see the REIT acquire 10 properties with almost 700,000 square feet of leasable space. Initially, the company's portfolio will consist of over 80% industrial properties, 11% retail locations, and almost 8% of a hybrid of both. As a result of its initial purchases, the company will have a steady cash flow that backed by net leases and mortgage agreements.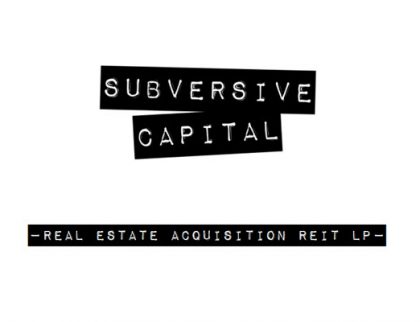 Similar to Innovative SBVRF stock looks to pay out a dividend to its shareholders. Interestingly enough the dividend will have an initial yield of 7.5% and it will be paid monthly. By comparison, this is well above the yield average of 4.2% and should attract investors. In addition, the company has several more acquisitions planned for the future. In the long-term U.S. cannabis real estate is predicted to reach $30 billion by 2030. As this REIT goes public in the coming week put this pot stock to watch on your radar.
---
MAPH Enterprises, LLC | (305) 414-0128 | 1501 Venera Ave, Coral Gables, FL 33146 | new@marijuanastocks.com